Lower fuel prices are making it difficult for consumers to justify investing in a hybrid electric vehicle.
The hybrid market is taking a beating as gas prices continue to fall, dropping well below $2 per gallon in most areas. Fickle consumers that we are, our eyes are now on the biggest prizes —SUVs and pickup trucks — instead of on the most fuel efficient models of all.
That fact doesn't bode well for manufacturers with fleets stocked with small cars, hybrids and pure electric vehicles. Indeed, Toyota has more hybrids than any other manufacturer and thoroughly dominates the segment. Fortunately for Toyota, the automaker also sells its share of SUVs and trucks, although it remains heavily invested in all things electric.
When it comes to selling cars, manufacturers typically offer incentives ranging from the modest to the outright generous. However, Toyota's incentive plan is very much localized — to "seek all Toyota offers," you must plug in your zip code on the configurator page to find the offers in your area. As of publication, the offers in my area include 0 percent financing for 72 months or $239 per month for a 36-month lease with $2,638 due at signing. Neither offer is especially outstanding and that means the dwindling number of consumers still interested in a hybrid have the power of negotiation on their sides.
Toyota prices the 2016 Camry Hybrid from $26,790 for the base LE edition. That's $3,770 above what you'll pay for the standard Camry LE, a difference you may never get back for as long as you own the car and as long as fuel prices remain at historically low levels.
The all-new SE edition retails for $27,995 and the top-of-the-line XLE can be had for $30,140. As tested, a 2016 Toyota Camry Hybrid LE edition was presented with a sticker price of $28,400. The lone upgrade was a $775 Entune Audio Plus system with connected navigation. This means you get navigation through your smartphone, but not through the system itself. Remember this point.
It may sound like the Camry Hybrid is getting off to a bad start with the few negative points I've made thus far. On the other hand, it is important for car reviewers to explore every facet of each model tested. There is a silver lining here and I've already mentioned one noteworthy point — a strong negotiating position for shoppers.
The other point is that if you decide the hybrid isn't right for you, the standard Camry should more than satisfy your needs. After all, the Camry is the best-selling car model in the US because it is well built, reliable and even stylish. Toyota intends to defend its position, so once again consider your own bargaining stance — this manufacturer absolutely understands you also have the Honda Accord, Ford Fusion, Nissan Altima, Hyundai Sonata, Chrysler 200, Subaru Legacy and many other midsize models to consider. Ruminate on this point.
The current Camry Hybrid benefits from an important mid cycle product update for the entire Camry line as of 2014 and just two years after the current generation model made its debut. The refresh was so extensive that Toyota replaced nearly everything inside and out, except for the roof. Said competitors moved Toyota's hand and the consumer is the winner. These days, nearly every model in the segment is fresh and worth considering.
As for the Camry Hybrid, this model is now in its second generation as well as in its tenth year of existence. Its 2007 model year arrival was a natural progression for a brand that gave the world the Prius and also includes Toyota hybrids based on the Avalon, Highlander and the RAV4. A bevy of Lexus hybrids are also available.
All Camry Hybrids are powered by a 2.5-liter, four-cylinder gasoline engine running on the efficient Atkinson cycle. A three-phase high voltage AC permanent magnet electric motor is contained in the transaxle and is used to power the wheels. A continuously variable automatic transmission is present as well.
Toyota uses a sealed nickel-metal hydride (Ni-MH) battery pack to store power. Its nominal voltage is 244.8 V and its capacity is 6.5 ampere hours. The total system voltage is 650 volts maximum. Yes, the arrangement is the same as the leading-edge Prius and what allows the Camry Hybrid to achieve 43 mpg in the city and 39 mpg on the highway in optimum conditions. These conditions mean that ambient temperatures must be neither especially hot nor cold — I averaged 33.4 mpg for the week I had the hybrid as temperatures fluctuated widely (and wildly) between the teens and the 50s here in central North Carolina.
Slip behind the wheel of this sedan and you're ready to move out. Toyota engineered the Camry — gasoline and hybrid models, both — to deliver everything customers want in a tidy package. My only disappointment was Toyota not including navigation with the LE model. Customers already have a big reason for *not* buying a hybrid — a built-in navigation system should always be the standard.
That said, this model employs its gas engine and electric motor to deliver 200 horsepower — certainly not a jaw-dropping number, but with 156 foot-pounds of torque complementing same, you'll never be at a loss for power, unless you stay in the "Eco" mode where fuel economy trumps performance.
That performance kicks out unexpectedly at times — as when you're needing to cut across three lanes of traffic to make a left turn. As I did this, the wheels were 'a-spinning and 'a-squealing just as a sheepish grin began to spread across my face. Who knew that the Camry Hybrid delivered such thrills and chills? Well, I did as the 2015 version provided a similar kick.
The midsize segment of all mainstream sedan models represents the "French Vanilla" flavoring to the industry. This shouldn't be taken as an insult as French Vanilla is derived from an egg-custard base, giving it a richer and deeper note than standard Vanilla.
Today's midsize aren't lauded for steering and handling prowess — torque steer is rampant in this segment. But what you get are carefully crafted models sated with the latest technologies, comfort, and a dash of style. Add in excellent fuel economy and superior value, and you'll understand why these models remain the top choice for many families. Or at least the model to supplement the family SUV or minivan. Go back about 20 years and Vanilla would have been the appropriate descriptor for nearly all cars in this segment on down. Certainly, the industry has come along way.
From front to back, the the Camry Hybrid's cabin is roomy, offering space for five adults. My test model had a Creme Brûlée Mica patina, a rich exterior color that could just as easily have been handed down by Lexus. The two-tone interior —mocha and beige — is pleasant too, but I'm always a little concerned that the light fabric will reveal every possible imperfection and have some people thinking that they must vacuum it weekly.
Other key points for the interior include dual stitching on the seats as well as across the dashboard, an orderly and uncomplicated center stack featuring a deep storage compartment at its base, large enough to hold a small purse, but better suited for your smartphone with the attendant connectivity points present.
For 2016, all Toyota Camry Hybrids come with automatic projector beam headlights, daytime running lights, power side mirrors, and an acoustic noise-reducing front windshield. The latter helps the Camry score well with the all-important NVH — noise, vibration and harshness — category. Alloy wheels show up in the SE edition as does a color-keyed rear spoiler and garnishment such as a piano black sport mesh grille and a chrome exhaust tip. The XLE edition brings in LED daytime running lights.
In addition, the Camry Hybrid offers keyless entry and push button start, a tilt and telescopic steering column, power accessories, cruise control, dual-zone automatic climate control system, a backup camera, a power adjusted driver's seat, a fold-down rear seat, an overhead console, two 12-volt outlets, four cup and four in-door drink holders. All models have a 6-speaker (or greater) audio system with a USB port, Bluetooth connectivity and Siri Eyes Free. Upgrades bring in a navigation system.
On the safety front, the Toyota Camry Hybrid has 10 airbags, traction and stability control, brake assist, electronic brake-force distribution and, of course, anti-lock brakes. Factory options bring in a blind spot monitor with rear cross traffic alert, a pre-collision system, dynamic radar cruise control, lane departure alert, and automatic high beam control.
So, should you consider the Camry Hybrid? I'm going to say no, but only for the reason you're better off sticking with the standard Camry sedan, then choosing the options you want, and pocketing the savings. Then again, if a new car dealer slaps enough cash on the hood to match your best offer, then consider the hybrid.
2016 Toyota Camry LE Hybrid Specifications
Sticker price from $26,790
Price as tested: from $28,400
Seats 5 occupants
2.5-liter 16-valve four-cylinder gasoline engine
156 horsepower @ 5,700 rpm
156 foot-pounds of torque @ 4,500 rpm
Net 200 horsepower; 199 foot-pounds
3.54 inches bore by 3.86 inches stroke
Engine compression ratio: 12:5-to-1
Continuously variable automatic transmission
Wheelbase: 109.3 inches
Length: 190.9 inches
Width: 71.7 inches
Height: 57.9 inches
Passenger volume: 102.7 cubic feet
Storage volume: 13.1 cubic feet
Towing capacity: Not rated
EPA: 43 mpg city, 39 mpg highway
Regular grade gasoline
Fuel tank: 17 gallons
Curb weight: From 3,485 pounds
IIHS safety rating: Top Safety Pick+
Limited vehicle warranty: 3 years/36,000 miles
Powertrain warranty: 5 years/60,000 miles
Corrosion warranty: 5 years, unlimited miles
Hybrid warranty: 8 years, 100,000 miles
Vehicle assembly: Georgetown, Kentucky
2016 Toyota Camry Hybrid photos copyright Auto Trends Magazine.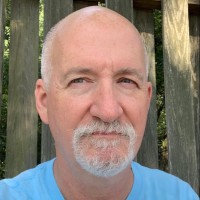 Latest posts by Matthew Keegan
(see all)