Infiniti's athletic midsize sedan can be had in an extended wheelbase version. The elongated model delivers best-in-class rear seat legroom.
The luxury market is an intensely competitive one with BMW, Mercedes-Benz, and Lexus seated as the top sellers. The first two marques rely on diesels to supplement their gasoline offerings; Lexus augments its standard models with hybrids.
Further down the sales line Audi, Acura and Cadillac do battle, followed by Infiniti sitting in a distant seventh place.
Infiniti may trail the leaders, but it has come on strong of late. For the second consecutive year Infiniti has achieved record sales, rising by 13.8 percent in 2015. Most of those sales were in the US where Infiniti is outpacing many of its rivals. China is a newer market and should supply Infiniti with continued growth moving forward.
Infiniti is succeeding as it relies on a healthy mix of sedans, coupes, and utility vehicles to bolster its sales. A new, entry-level model arrives next year — the QX30 — sold in hatchback and crossover variations (the hatchback will be marketed as the Q30 in other markets). The Q40 sedan is now out of production, leaving the entry-level Q50 and the midsize Q70 as the remaining sedans. Buyers might also consider the Q60 line of coupes and convertibles.
2016 Infiniti Q70L
A 2016 Infiniti Q70L closed out my year of reviews, a midsize sedan with a stretched wheelbase. Also available as the Q70, the Q70L appellation denotes that 5.9 inches were added to the wheelbase, bringing this model within six inches of the full-size BMW 7-Series.
The extra inches benefit rear legroom, providing 41.8 inches of space for the three rear seating passengers. Not quite matching limousine proportions, but very close indeed — and you can cross your legs. So, despite not having a flagship sedan to compete with the BMW 7-Series, Lexus' LS, or the Mercedes-Benz S-Class, the Q70L offers a reasonable alternative.
That alternative is marked by a handsome visage with a bold grille, a muscular hood, and strong shoulders. From its sides, the Q70L offers a stately appearance with its long flowing lines, rising belt line, and rocker panel ornamentation. Handsome dual-quad aluminum alloy wheels and chrome accents provide this model with added expressiveness.
The roofline flows into the raised rear deck — that deck is accented by chrome ornamentation, wraparound combination lamps, and dual exhaust tips. Distinctive embrasures front and rear as well as stylish LED light treatments add visual appeal to this already striking model.
Luxuriant and Sensibly Appointed Cabin
Inside, the cabin is bright, orderly and uncomplicated. And that's a good thing: some luxury manufacturers have gone tech happy (or mad), making such vehicles less than user friendly.
The Infiniti Q70L is marked by flowing interior lines across the dashboard, on the instrument panel hood, along the doors, and upon the seats. That look imparts a feeling of motion with the wood trim, aluminum accents, and leather surfaces advancing refinement. Soft and hard plastics are found here and there as in on top of the doors and across a section of the dashboard — or where you would expect to find it.
Infiniti prices the Q70L from $51,350 for the standard rear-wheel drive model powered by a 3.7-liter, V-6 engine. The Q70L 3.7 AWD retails for $53,500; the Q70L 5.6 (rear-wheel drive) costs $64,550; the Q70L AWD 5.6 AWD is priced from $67,050. It was the rear-wheel drive Q70L 5.6 that served as my test model.
All Q70L models come with a long list of premium features, including keyless entry, push button start, 10-way power heated front seats, heated outboard rear seats, dual zone climate control, a rear view monitor, and a center console display. The Q70L 5.6 brings in the larger engine and adds an around view monitor with moving object detection, a navigation system, climate-controlled front seats, a 10-speaker Bose audio system, Infiniti telematics, and a front and rear sonar system.
Further customization can be had when taking one or both available packages. A performance tire and wheel package ($1,150) brings in 20-inch alloy wheels and sport brakes. A deluxe technology package ($7,200) adds numerous safety features, including intelligent cruise control, forward collision braking, backup collision braking, lane departure warning with lane departure prevention, and a power rear sunshade. Take every conceivable option and choose the Q70L 5.6 AWD and you're looking at a total MSRP of $76,305 before incentives.
Seating is Ideal for Four
Front or rear, the Q70L offers plush, sumptuous seating for four. The middle rear seat position can hold a fifth passenger, but the pronounced drivetrain hump and hard backing should have most people thinking otherwise. Instead, pull down the center arm rest and pop the lid to find a pair of cup holders and the seat heating switches. That center position also provides access to the trunk, enabling you to bring your skis with you.
The only feature missing from the rear compartment are reclining seats. More expensive models as well as the Kia K900 and Hyundai Equus have them. Although the Korean competitors are technically larger sedans than the Q70L, the Infiniti certainly has the interior space for such seats.
Offering V-6 and V-8 engine choices with the Q70L is a sensible approach for the model line. Both engines are naturally aspirated, with no turbo to be had. Side note: the only turbos you'll find in the Infiniti product line arrive in 2016; both engines (four- and six-cylinders) will be available in the Q50.
As for the Q70L, the V-6 may be all you need. It delivers 330 horsepower to the 416 horsepower offered by the V-8. But you almost expect a larger or at least a more powerful engine with this model and that's what Infiniti also delivers in the V-8.
However, that V-8 is not especially raucous — it will push the sedan to highway speeds with rapidity, but it doesn't deliver the jaw-dropping kick you might expect while passing on the highway. Handling is firm and engaged, with a drive mode feature available to dial up normal, eco, snow or sport modes. The latter tightens the steering and suspension, improving this sedan's handling. Is it on the level of the BMW 5-Seriesor Cadillac CTS? No, but it isn't a dawdler either — quite simply, it gets the job done.
Your Non-German Alternative
Perhaps the biggest appeal for the Infiniti Q70L is what it isn't — a German luxury car. Models such as the Audi A6, BMW 5 Series, and Mercedes-Benz E-Class are commonplace although certainly not plebeian. On the other hand, the Q70L is found in such small numbers that your friends are bound to take note of your originality and boldness for not embracing the status quo.
---
2016 Infiniti Q70L
Sticker price from $64,550
Price as tested: $67,000 (estimated)
Seats 5
5.6-liter V-8 gasoline engine
416 horsepower @ 6,000 RPM
414 foot-pounds of torque @ 4,400 RPM
3.86 inches bore by 3.62 inches stroke
Engine compression ratio: 11.5-to-1
7-speed automatic transmission
Wheelbase: 120.1 inches
Length: 202 inches
Width: 72.6 inches
Height: 59.1 inches
Passenger volume: 110.6 cubic feet
Storage volume: 14.9 cubic feet
Towing capacity: Not rated
EPA: 16 mpg city, 24 mpg highway
Premium grade gasoline
Fuel tank: 20.0 gallons
Curb weight: From 4,129 pounds
IIHS safety rating: Top safety pick+
Limited vehicle warranty: 4 years/60,000 miles
Powertrain warranty: 6 years/70,000 miles
Corrosion warranty: 7 years/unlimited miles
Vehicle assembly: Tochigi, Japan
---
---
All photos copyright Auto Trends Magazine.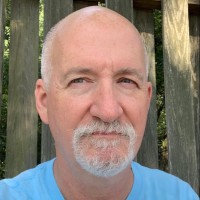 Latest posts by Matthew Keegan
(see all)