The Toyota Land Cruiser serves as a trail-hearty SUV, capable of dominating the path less traveled.
---
Though the Land Cruiser originally came from humble utilitarian-esque beginnings, Toyota's premier trail-runner eventually came to embody a more luxurious facade, showcasing a wealth of technology and innovation.
See Also – Toyota MR2 History
Toyota Land Cruiser At-a-Glance
Known for: Off-road capabilities and overall versatility
First Model Year: 1951 (Internationally), 1958 (US)
Final Model Year: 2021 (US)
Original Price in 1958: $3,000 (around $32k USD today)
Total Sold: 10+ million
What Does "Land Cruiser" Stand For?
The Land Cruiser was not always referred to by its current moniker. Quite interestingly, the Land Cruiser began life in the 1950s, as the Toyota BJ, a military-type all-terrain vehicle. The Toyota BJ was later renamed, following a host of lengthy trademark disputes between Toyota, and various other automotive manufacturers.
After some discussion, a new model name was selected for Toyota's signature all-terrain utility vehicle. The name "Land Cruiser" was chosen after Toyota's then Director of Technology, Hanji Umehara, expressed a notion that the earlier Toyota BJ seemed to seamlessly cruise over even the most inhospitable of terrain.
See Also – 2020 Land Cruiser Heritage Edition Review
Toyota Land Cruiser Generations
At the time of its ultimate discontinuation in 2021, the Land Cruiser was in the midst of its 7th-generation of production. This generational-production is denoted by series (20-series, 40-series, etc.).
20-Series (1951-1960)
Toyota's 20-series Land Cruiser offerings originally reached American soil in 1958 though it was originally launched in 1951.
While sales statistics were initially modest, at best, consumers praised the 20-Series Land Cruiser as a virtual mountain goat, capable of conquering any terrain. Early 20-series offerings served as a more palatable version of Toyota's BJ-Series military vehicles.
Toyota updated its original "BJ" offerings to appeal to its consumers stateside. Most notably Toyota retired the original BJ Jeep's 75-horsepower 3.4L inline six-cylinder powerplant, in favor of a more robust 3.9L inline-six. Other revisions were largely cosmetic in nature and centered around adapting the Land Cruiser to civilian use.
40-Series (1960-1984)
Toyota first released the Land Cruiser FJ40 onto the North American market in 1960. This version of the Land Cruiser appeared far sportier in appearance, while also retaining its trail-worthy merit.
As a result the FJ40 quickly achieved a cult-like following of sorts, with an extremely loyal fan base. In fact, the FJ40 was Toyota's best selling vehicle in America from the time of its release, until 1965.
The FJ40 was technically superior to prior Land Cruiser offerings, showcasing an inline-six powerplant capable of churning out 125 horsepower, and 200 lb/ft of torque.
Additionally, the FJ40 was the first Land Cruiser to feature a two-speed transfer case, making it even more adept at handling all that the path less traveled through its way.
50-Series (1967-1980)
The Land Cruiser 55-Series debuted in 1967, showcasing a wagon-style chassis, complete with a 16″ longer Wheelbase than the FJ40 before it.
Of note, however, is the fact that the 50-Series Land Cruiser continued to sell alongside the FJ40, which remained popular among markets both foreign and domestic. Demand for both models remained high, with Toyota selling its 100,000th Land Cruiser in 1968, and its 300,000th Land Cruiser in 1973.
The Land Cruiser received a significant update in 1975, at which time it was equipped with an all-new 4.2L inline-six powerplant. A four-speed transmission also replaced the Land Cruiser's earlier three-speed gearbox.
60-Series (1980-1990)
Further expanding upon the Land Cruiser line's success, Toyota released the 60-Series wagon in 1980. This iteration of the Land Cruiser showcased a wealth of additional creature comforts, many of which were absent during earlier Land Cruiser production.
During this period, the Land Cruiser received significant interior upgrades, including an all-new dash and trim package.
Additionally, in 1988, the Land Cruiser also gained added power, courtesy of a 155-horsepower 3F 4.0L powerplant. This innovation spelled the end for Toyota's 4.2L engine, which had served as the Land Cruiser's powerplant of choice for more than a decade.
80-Series (1991-1997)
Toyota released the 80-series Land Cruiser as a new, more refined option for consumers during the 1991 model year. This Land Cruiser offered superior ride characteristics, due in large part to the utilization of a new coil spring-equipped front suspension.
A full-time 4WD system was also offered for the first time since the Land Cruiser's debut some 30-plus years prior.
Further revision came in 1993, at which time the Land Cruiser was fitted with a new 24-valve DOHC 4.5L inline six-cylinder. With its new powerplant, the Land Cruiser's overall output was bolstered significantly. The 80-Series now produced 212 horsepower and 275 lb/ft of torque.
100-Series (1998-2007)
In 1998, Toyota further upgraded its historic Land Cruiser line, with the introduction of its new 100-Series offerings. The 100-Series' release served as a "modernization" of sorts for the Land Cruiser, which became the benefactor of a 50% more rigid frame, and a new independent front suspension.
In an unprecedented turn of events, the 100-Series gained the distinction of becoming the first Land Cruiser to forgo the use of an inline-configured engine.
Instead, a 4.7L V8 came standard, producing a maximum rated output of 230 horsepower. Subsequent revision saw this output again bumped in 2006, totaling 275 horsepower.
200-Series (2008-2021)
The Land Cruiser reached New heights in 2008, with the debut of the 200-Series platform. In this format, the Land Cruiser produced infinitely more power than it had during prior generations, due in large part to Toyota's use of a higher displacement 5.7L DOHC V8. This engine produced a maximum output of 381 horsepower and 401 lb/ft of torque.
Other mechanical upgrades include the introduction of an electronically-controlled 8-speed transmission and a Kinetic Dynamic Suspension System.
The 200-Series Land Cruiser also came complete with a full suite of driver-assistance features. Some of the most noteworthy of these features include Toyota's 360-degree Multi-Terrain Monitor, Off-Road Turn Assist, Downhill Assist Control, and Hill-Start Assist.
Read Also – 2017 Toyota Land Cruiser Review
Why Was the Toyota Land Cruiser Discontinued?
The Toyota Land Cruiser was ultimately removed from US production and distribution prior to the 2022 model year. While this decision was met with sorrow in many camps, few could say that the Land Cruiser's discontinuation came as a surprise.
In fact, the Land Cruiser had undergone little in the way of further development or revision in a number of years leading up to its discontinuation.
To the manufacturer's credit, Toyota was rather transparent when explaining the reasoning behind their decision. While the Land Cruiser had served as a perennial powerhouse in terms of sales in European and Asian markets, the model seemed to lack the same degree of fanfare in North America. Sales had been dwindling for quite some time, leading Toyota to redirect its resources elsewhere.
Furthermore, the Land Cruiser's discontinuation also coincided with larger changes in Toyota's manufacturing and marketing ideology as a whole.
Always a proponent of emissions reduction and the implementation of hybrid technology, Toyota had already begun to further vest itself in the idea of a potential conversion to all-electric/hybrid production, as 2021 production came to a close. In Toyota's eyes, fuel efficiency and green energy were the future, leaving little room for the bulky, fuel-loving Land Cruiser.
Perhaps the final nail in the Land Cruiser's coffin came in the form of the model's inability to compete with more economically priced vehicles within the same market sector.
With a base retail price approaching the $80,000 threshold, consumers seemed quick to opt for competing 4WD SUVs, such as the Jeep Grand Cherokee or Ford Bronco.
See Also – Why Was the Pontiac Aztec Discontinued? (Shocker)
Common Problems With the Toyota Land Cruiser
While the Land Cruiser, in its many available formats, has proven relatively reliable throughout its production run, Toyota's famed SUV is known to experience a few common mechanical issues.
Of these issues, few are as common as those relating to power steering pump leaks on higher mileage units. This is especially common on 100/200 Series models and tends to be a weak point among Toyota SUVs and trucks as a whole.
Another common issue encountered by Toyota Land Cruiser owners is intermittent electrical malfunctions relating to the vehicle's power windows and/or mirrors.
More often than not, the source of this issue could be traced back to corrosion or connectivity issues at the vehicle's electrical junction block. Again, this was as much a Toyota-wide issue, as it was Land Cruiser specific.
While Land Cruiser owners cite other mechanical/electrical issues aside from those mentioned above on occasion, some of the most common revolve around shift-related irregularities, as well as erratic idle concerns.
The former often traces back to sensor/solenoid (TPS, shift solenoid, etc.) irregularities, while the latter tends to be EGR-oriented in nature.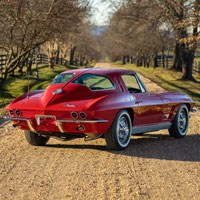 Latest posts by Josh Boyd
(see all)