The most popular new car color is white according to PPG Industries. PPG is a leading coatings and speciality products company for the auto industry, releasing its latest annual automotive color trend data on Thurs.
Top Global Finishes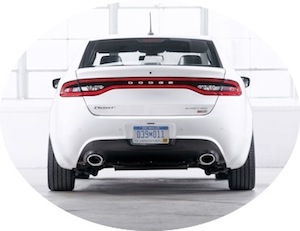 That data took a global approach to tracking car finish choices. Globally, white leads with one in four new vehicles adorned accordingly. Silver and black tied for second at 18 percent each followed by gray, red, natural hues, blue and green, the last five retaining the same share of popularity achieved in 2012.
In North America, the numbers came in at 21 percent white, 19 percent black, 17 percent gray and 15 percent silver followed by red, blue, natural hues and green. In South America, silver is the dominate color with one in three new vehicles sporting that finish. White at 29 percent, black at 13 percent and gray at 11 percent followed, with red, natural, blue, green and other colors bringing up the rear.
White remains the most popular color with PPG seeing "growth in the variety whites being offered to consumers," noted Jane E. Harrington, PPG manager, color styling, automotive OEM (original equipment manufacturer) coatings.
Variations on the White Theme
Variations are also being used with silver, black and gray with manufacturers choosing colors to suit different vehicle types. Said Harrington, "Distinct effects such as micas, glass flakes, fine bright aluminum and hue-shifting pigments help them achieve this."
Some colors are more popular with certain types of vehicles. Sport models are most likely to feature shades of blue and red, while gold and beige are used most in the minivan segment. Among luxury vehicles, 57 percent were gray with black metallic and white pearl used to create feature effect finishes. SUVs come in a variety of colors with various shades of red, blue, black and gray chosen almost evenly.
See Also – Dodge Viper History
PPG Colorography
PPG also tracks what colors will be new to the industry in the future. Looking ahead at 2016 and 2017 models, the company sees that color innovation is on the way. The company has done its part to further innovation by introducing more than 60 exterior shades or what its calls its "colorography," a collection of five palettes:
Hi-Breed emphasizes the new design harmony between man and nature with a palette consisting of neutrals, pastels and bright hues such as Lapis, a brilliant gemstone blue that uses ANDARO® tint dispersions by PPG.
Mosaic is based on the wealth of artisan patterns, shapes and prints, as well as their strong colorations, and it includes colors such as Autumn, a vivid metallic orange with colored aluminum flake that evokes an image of fall foliage.
New Spirit reflects the primitive, natural colors of a desert sunset with shades such as Sunray, an intense yellow tri-coat color with a high-sparkle glass flake.
Magnifigance combines the words magnificent and elegance, and the palette recaptures elaborate styling details and opulent, regal colors for a post-recession world with colors such as Mystic Magenta, a vibrant purple with a unique hue-shift effect.
Theorem is a precise and minimal contemporary palette that uses rich brown, red and deep blue as accents for balanced neutrals such as Crisp Grey, a graphite color with a surprise highlight of green metallic.
Beyond Black
The auto industry has been testing and embracing new color trends as never before. That's far different from the thinking long attributed to Henry Ford about the Model T where he supposedly said, "You can have any color as long as it's black." As many people know the Model T was sold in other colors, a fact that Automotive News has also confirmed.
Further Reading
Where Can I Find My Car Paint Code?
Hockey Stick Graphics Package Delivers Boss 302 Eye Candy
PPG Says Silvercoat Finishes Stand Out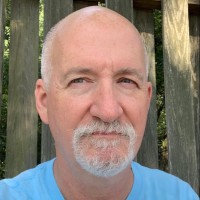 Latest posts by Matthew Keegan
(see all)