For the 2015 model year, the Chevrolet Impala will get a new model. No, it will not be a coupe or wagon variant, instead this model line will receive its very first compressed natural gas (CNG) option.
The new model goes on sale in Fall 2014, one of just a few CNG models available for consumer and fleet purchase.
Below is everything you ever wanted to know about the 2015 Chevrolet Impala CNG.
2015 Chevy Impala CNG
1. You will pay for the privilege.
CNG technology does not come cheap. To that end, GM has priced this vehicle from $38,210, including a $825 destination charge. Currently, the base price for a 2014 Chevrolet Impala LS is $27,670 with $2,000 knocked off when the available rebate is taken (as of May 2014). Do the math: you will pay more than $10,000 for a CNG option.
2. One engine choice is available.
The Chevrolet Impala offers a four cylinder gasoline engine, but it is not the one upgraded to take CNG fuel. Instead, the available 3.6-liter V-6 has been modified with hardened valves and valve seats to resist corrosion. This means that you will still be covered under GM's 5-year, 100,000-mile powertrain warranty.
3. CNG is not your only choice.
The CNG Impala is a bi-fuel vehicle. What that means is that you will still be able to fuel it with regular grade gasoline. To allow for CNG, a 7.8-gallon fuel tank is placed in the trunk. Just imagine what that will do to your storage capacity.
4. You will save money on fueling.
GM says that CNG is priced approximately $1.25 per gallon less than equivalent regular grade gasoline. An Auto Trends survey found that the price difference may be even greater, coming in about $1.75 per gallon in some places.
GM says that running on CNG only will give you a range of 150 miles or about 500 miles in all. You will need that too as public CNG stations are few and far between in some states.
5. You can fuel up at home.
With a limited number of public fueling stations you will have to find ways to get fuel or you plan on getting stuck. Fortunately, you can have a refueling station installed right in your home. If you have an existing natural gas connection to your home — more than half of US homes do — you can have one placed in your garage.
You will need a 220-volt power supply and you natural gas consumption will show up on your home's natural gas bill. Plug in your CNG Impala before you go to sleep and get up the next morning to a full tank.
6. CNG first, then gasoline.
Your CNG-equipped Impala automatically uses CNG first before seamlessly switching to gasoline. Or, you can select the fuel of your choice by pushing a button on the dashboard.
GM says that there will be no interruption of vehicle performance when making that switch.
7. The Impala is not the first CNG model (nor the only one).
CNG has been available for many years, usually retrofitted to commercial vehicles and used on public buses. Honda still produces the only other natural gas vehicle, a Civic sedan.
Toyota previously produced a model, but pulled out of the market because demand was very low. A hybrid CNG-electric Toyota model has been shown at auto shows, but Toyota has not committed to building one.
8. No federal tax credit is available.
If you bought an earlier CNG vehicle, a $4,000 tax credit applied. That incentive, however, came to and on December 31, 2010, and Congress does not seem interested in reviving it.
If you are looking to recoup your $10,000 investment, plan on running CNG nearly exclusively for many years to come. If there is any consolation you should know that CNG burns cleaner than gasoline.
Final Thoughts
Chevrolet will market the Impala CNG to retail and commercial customers alike with demand likely skewed toward the latter. The new model will be built at GM's Oshawa, Ontario, assembly plant and sold at more than 3,200 Chevrolet dealerships nationwide.
Oh, if the LS version is too spartan for your tastes, the 2015 Chevrolet Impala CNG will also be available with an upgraded LT package.
---
See Also – 2014 Chevrolet Impala: Decidedly Unboring
Chevrolet Impala CNG photos courtesy of General Motors Company.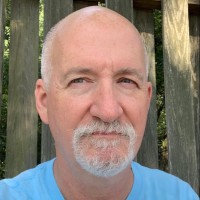 Latest posts by Matthew Keegan
(see all)