Your pathway to luxury in a Lexus ES 350.
---
Like other premium brands, Lexus has been working diligently to attract and capture new customers. Unlike its competitors, it now has four lines of vehicles to get the job done.
Specifically, you can choose a CT200h hybrid hatchback, an NX crossover, a rear- or all-wheel drive compact IS sedan or the larger front-wheel drive ES sedan to make the transition to Lexus.
Certainly, a fair number of customers upgrade from the Toyota brand, but this Japanese luxury marque also captures customers from the European and American brands.
2015 Lexus ES 350 Review
A 2015 Lexus ES 350 was a recent weekly driver. It wasn't the first time I've tested this large, front-wheel drive sedan, but its most recent visit follows the earlier model by about a year and the subsequent premium sedans that I've also driven.
With a base price of $37,550 and nicely optioned at $45,230, the ES remains an important gateway to the brand and may be where you will make your own transition to the domain of luxury.
See Also – 2014 Lexus ES350: Luxury for Americans
For an entry-level vehicle, the ES 350 offers what a lot of first-time luxury buyers want: very good value, ample interior room and a high-quality build. The ES is one of the earliest Lexus models as the ES 300 hit the market in 1992 and remained in production through 2003. From 2004 through 2006 there was the Lexus ES 330 and beginning in in 2007, the Lexus ES 350 made its debut.
Incidentally, the model name corresponds to the engine size with 300 (3.0 liters), 330 (3.3 liters) and 350 (3.5 liters) representing the V-6 engine of choice. The current interpretation is the second generation model, introduced in 2013. In any case, the ES family has judiciously represented Lexus well for nearly a quarter of a century.
Indeed, that representation has Lexus articulating that the ES has "flagship style and amenities" even as it is dwarfed by the GS and LS sedan lines. Truly, Lexus has constructed a model that complements the larger sedans without leaving customers wanting.
The current model retains the naturally-aspirated 268-horsepower engine that has powered it since its inception, and has added a new multimedia system, making available Lexus Enform infotainment with smart control, and continues to point to its roomy rear passenger compartment featuring 40 inches of legroom.
Model Year Upgrades
For 2015, Lexus has also made its NuLuxe upholstery standard. You may insist that it is leather as it feels and breathes much like the real thing. However, Lexus' engineers endeavored to create a synthetic material that simulates leather and has largely succeeded.
The result is seating that looks and feels like the real item, yet harms no animals in the manufacturing process. It comes in lighter than leather too, providing the ES 350 with important weight saving characteristics.
Also new is Lexus Enform Remote, the most recent update to the brand's infotainment and connectivity family. This subscription-enabled service provides the owner with remote view and control of the sedan. Specifically, you can use your Android- or iOS-compatiable device to connect with your Lexus.
With it, you can remotely lock or unlock the car, start or stop the engine, adjust climate control, and use other services, including vehicle finder. A related Enform app suite can be tied in with IHeartRadio and Slacker, the latter an interactive Internet radio service.
Additional changes for 2015 brings in an all-new standard display audio system utilizing a seven-inch touch-screen, what includes HD Radio, Bluetooth audio, automatic phone book transfer, a vehicle information display and complimentary traffic and weather data by means of HD Radio.
For instance, if a treasured tune comes on the radio while you are occupied with another matter, then select the cache radio feature to pause it for as many as 15 minutes, then listen to it later.
Further, the ES' screen can be split into two or three sections to showcase functions simultaneously. For example, when the car is equipped with available navigation, you can examine the navigation/map as well as the audio, compass or other functions.
Moreover, you get a 3D map with bird's eye views with the navigation system. Furthermore, Lexus upgraded the navigation system to help you reach your destination faster with state-of-the-art and foretelling traffic data, such as detour preview, estimated time of arrival calculation and a low-fuel orientation featuring available fuel stations.
The Lexus Enform App Suite is automatically included with navigation.
Siri Has Eyes For You
A feature added in 2014, Siri Eyes Free mode, can now be synched with the iPhone 4S and iPhone 5 models, what places choice Apple Siri technology at your service. Specifically, Siri makes its possible for you to call contacts, choose and execute music from iTunes, obtain turn-by-turn navigation through Siri and Apple maps, and govern other tasks.
As delivered, the ES 350 offered nine options and upgrades, what added nearly $7,000 to its price. Stylish 18-inch wheels with an enhanced graphic finish ($880), a blind spot monitor with rear cross traffic alert ($500), and a power rear sunshade ($210) were included.
This model also added intuitive parking assist ($500), rain sensing wipers with deicer ($155), and a wood and leather-trimmed steering wheel and knob ($330).
However, the more significant upgrades each topped the millennium mark and included a lane departure warning and automatic high beam package ($1,015), a luxury package — real leather and wood trim — ($1,370), and a hard-disk drive navigation system with Lexus Enform upgrade ($1,795).
On the Road
The Lexus ES 350 travels from 0 to 60 mph in about seven seconds — not bad considering the size of the sedan and the engine offered. The engine is entirely suited to the sedan with generous amounts of power evident as you get started and while on the road.
Torque steer, the bane of larger, front-wheel drive models, was minimal. Had Lexus gone with a turbocharged model, that negative characteristic would have been evident. Wisely, they left the standard-bearing V-6 alone as it supplies ample power as needed.
The cabin is quiet, the ride is soft and the interior has the amenities people expect in a Lexus. That threesome provides perhaps the best enticement people need to consider Lexus, with the ES 350 upholding its part of the market with precision.
2015 Lexus ES 350
Sticker price from $37,550
Price as tested: $45,230
Seats 5 occupants
3.5-liter 24-valve V-6 gasoline engine
268 horsepower @ 6,200 rpm
248 foot-pounds of torque @ 4,700 rpm
3.70 inches bore by 3.27 inches stroke
Engine compression ratio: 10.8-to-1
6-speed automatic transmission
Wheelbase: 111 inches
Length: 192.7 inches
Width: 71.7 inches
Height: 57.1 inches
Passenger volume: 100.1 cubic feet
Storage volume: 15.2 cubic feet
Towing capacity: NR
EPA: 21 mpg city, 31 mpg highway
Regular grade gasoline
Fuel tank: 17.2 gallons
Curb weight: From 3,594 pounds
IIHS safety rating: Good — moderate overlap front, side, roof strength, and head restraints & seats
Limited vehicle warranty: 4 years/50,000 miles
Powertrain warranty: 6 years/70,000 miles
Corrosion warranty: 6 years
Vehicle assembly: Miyata, Japan
See Also – Natty Sport Coupe: Lexus RC 350
---
2015 Lexus ES 350 photos copyright Auto Trends Magazine.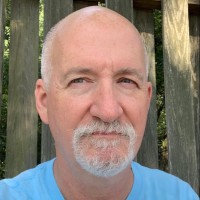 Latest posts by Matthew Keegan
(see all)