T8 represents maximum power and efficiency.
---
Certainly, Volvo doesn't have the product reach or market sales of such luxury stalwarts as Mercedes-Benz and BMW. Nevertheless, the Swedish automaker continues to make a name for itself with the vehicles it has.
For example, the 2018 S90 is its midsize sedan, delivering modern styling, advanced technologies and safety features, as well as electrification options. Our recent weekly driver was a Volvo S90 T8 Inscription, representing a plug-in hybrid electric vehicle (PHEV).
Volvo offers the 2018 S90 in three trims. Unlike most other brands, the PHEV version is not marketed as a standalone model. Instead, it is this model's top trim. First, we'll look at all three trims and the various upgrades and packages available. Next, we'll dissect the T8.
2018 Volvo S90 Review
S90 T5 FWD/AWD ($48,100; $50,300)
The standard 2018 Volvo S90 Momentum comes well equipped. This sedan offers front-wheel drive or available all-wheel drive. Under the hood is a 2.0-liter turbocharged four-cylinder engine, generating 250 horsepower and 258 pound-feet of torque. Paired with an eight-speed automatic transmission, this model earns a stellar EPA rating of 24 mpg in the city and 34 mpg on the highway. Opt for all-wheel drive and those numbers come in at 23/32. Both figures are impressive for a large sedan.
Here, you'll find 18-inch alloy wheels, retractable mirrors, a panoramic moonroof with a power sunshade, and dual tailpipes. Inside, the standard model supplies leather upholstery, a 10-way power driver's seat with lumbar support, heated front seats, zoned climate control and wood inlays. Volvo also provides a 224-watt, 10-speaker audio system, satellite radio, a USB connection, Apple CarPlay and Android Auto smartphone compatibility, and navigation.
You'll also find a semi-autonomous drive system with adaptive cruise control, lane keeping aid, rear park assist and a rearview camera.
Available packages include a T5 Momentum Plus Package ($1,000, with four-zone climate control, a 12.3-inch instrument panel display, headlight high-pressure cleaning and active bending lights) and a Heating Package ($750, with a heated steering wheel and heated front seats).
A Convenience Package ($2,550) adds a power-operated trunk lid, heated washer nozzles, front and rear park assist and a 360-degree front camera.
S90 T6 AWD ($54,100, $58,600)
Move up to the T6 and Volvo adds a supercharger to its turbocharged engine. As a result, performance improves to 316 horsepower and 295 pound-feet of torque. With the same eight-speed transmission present, this model delivers an EPA-estimated 22 mpg in the city and 31 mpg on the highway.
This trim adds fog lights, 19-inch wheels and puddle lights. Volvo also brings in heated front seats, Nappa leather upholstery, upgraded wood inlays, rear side window curtains, a rear window sun curtain, a blind spot information system with cross traffic alert and a touring chassis.
Upgrades include the Momentum Plus Package ($700) and the Convenience Package ($2,550). The Inscription adds a Luxury Package ($3,450, with front seat backrest massage, deluxe and heated rear outboard seats, ventilated rear seats and interior upgrades.
S90 T8 eAWD ($63,650, $68,150)
The top-end T8 takes the T6 powertrain and adds a hybrid electric motor system to deliver an amazing 400 horsepower and 472 pound-feet of torque. With the same transmission present, the T8 delivers a combined 29 mpg once electric power is exhausted.
Volvo says this sedan's electric-only range is 15 to 27 miles, depending on several factors, including temperature and climate as well as your driving style.
This model features electric rear axle drive, a touring chassis, a charge connector and cord, and drive mode settings.
Upgrades include the Convenience Package ($2,550) and a Momentum Plus Package ($700, with headlight high pressure cleaning and active bending lights). Inscription models offer the Luxury Package ($3,450).
Individual S90 Upgrades
Like other luxury manufacturers, the Volvo S90 has its share of individual upgrades. And as is often common to media fleet vehicles, nearly every possible add-on was present.
For the model at hand, these items included Crystal White metallic paint ($595), 20-inch wheels ($800), rear air suspension ($1,200), head up display ($900), a Bowers & Wilkins premium audio system ($3,200) and a heated steering wheel ($300). The final price came in at $82,140.
You can drive the price higher by adding such accessory or dealer-installed items as a rear spoiler ($495) and double-integrated end pipes with a diffuser ($650). Add $200 for a charcoal headliner and another $2,610 for a rear entertainment system. These options add about $4,000 to your final price.
T8: Your Full-Fledged PHEV
Volvo's sub-model naming convention is comprised of the letter "T" followed by a digit. It once represented the number of cylinders on a vehicle, e.g. T5 was its five-cylinder engine. Today, the nomenclature describes the variations of its 2.0-liter inline-four engine — its only internal combustion engine at the moment.
This means a T5 model is turbocharged, a T6 is supercharged and turbocharged, while a T8 builds on the T6 by adding an electric propulsion system featuring an 87-horsepower electric motor for turning the rear wheels.
That's why when you read Volvo sales material you'll see AWD describing most all-wheel drive vehicles, while eAWD denotes the plug-in hybrid. Two very different drivetrains, but both ultimately send power to the rear wheels. All models come with an eight-speed automatic transmission, by the way.
The Volvo S90 T8 is definitely a sophisticated model, delivering various power options as you desired. There are four drive modes present — AWD, Pure, Hybrid and Power. The Hybrid mode is the default mode and is designed for everyday use. If you want all-wheel drive to kick in, then select AWD.
Choose Pure and move the transmission shifter to "B" — as in battery — and the S90 will use electric power mostly until it runs out of power. For full-on performance, choose the "Power" model which supplies sporty driving.
That sporty driving means that the double-boosted gas engine and electric motor combine to maximize power, to the tune of 400 horsepower and 472 pound-feet of torque. Yes, these are incredible numbers from this sophisticated system and more proof that electrification delivers the performance boost you want.
On the road, the S90 delivers a comfortable ride, although it doesn't match some competing models in swallowing up bumps. The available rear air suspension helps, but the 20-inch wheels seem to make the ride feel firmer.
One important matter about PHEVs is that the car still runs even if you don't replenish the battery. The hybrid battery pack is also replenished when operating in hybrid mode as power from the engine and kinetic energy from the brakes "feed" the system.
Otherwise, look for the charging port on the driver's side of the vehicle just ahead of the door opening. It takes about three hours to replenish the battery at a public charging station, enabling approximately 14 miles of electric-only drive, depending on the ambient conditions and your driving style.
A Matter of Style
I've lauded Volvo in the past for its current design language, which supplies a stately appearance, especially as you move up in the model range. I've also heard comments from the brand faithful that they miss the traditional look.
At the same time, they understand Volvo's very survival rests on radical change. That change is here, but it is still unfolding.
The S90's canvas is bold and elegant, with the Thor's hammer headlights amplifying the look. Clean lines, tasteful wheel arches, beautiful wheels and minimum chrome grace this sedan. Inside, the cabin is bright and roomy, with controls sensibly placed. Leather, wood, metal and other high-end materials dress the interior.
Only in its second year, the current model's wheelbase is 4.7 inches longer this year. Volvo offers the S90 in standard and extended wheelbase options, but the US market now gets the long wheelbase model only. That's important because the 2018 S90 offers the most legroom in the segment.
In the luxury market scheme of things, this model is considered a midsize, although its proportions seem closer to full-size models such as the BMW 7 Series and the Lexus LS.
Parting Thoughts: 2018 Volvo S90
The PHEV model isn't for everyone, despite the power and efficiency edge. Quite frankly, the price premium may be hard for some to swallow, especially with the base model retailing for about $50,000.
That said, Volvo offers three powertrain options, using various boosting techniques to deliver more power from a small engine.
2018 Volvo S90 Specifications
Sticker price from $48,100
Price as tested: $82,140
Seats 5 occupants
Engine No. 1: 2.0-liter turbocharged inline-four gas
250 horsepower @ 5,500 RPM
258 foot-pounds of torque @ 4,800 RPM
Engine No. 2: 2.0-liter turbo/supercharged inline-four gas
316 horsepower @ 5,700 RPM
295 foot-pounds of torque @ 5,400 RPM
Engine No. 3: 2.0-liter turbo/supercharged inline-four gas with an electric motor
472 foot-pounds of torque @ 5,400 RPM
8-speed automatic transmission
Wheelbase: 120.5 inches
Length: 200.1 inches
Width: 79.5 inches
Height: 57.1 inches
Passenger volume: NR
Storage volume: 13.5 cubic feet
Towing capacity: NR
EPA: 24/34 mpg (I4 FWD); 22/31 mpg (I-4 super); 29 mpg (PHEV)
Premium grade gasoline
Fuel tank: 15.9/14.5/13.2 gallons (gas)
Curb weight: From 3,870 to 4,579 pounds
IIHS safety rating: Incomplete
Limited vehicle warranty: 4 years/50,000 miles
Powertrain warranty: 4 years/50,000 miles
Corrosion warranty: 12 years/unlimited miles
Vehicle assembly: Torslanda, Sweden
Volvo S90 Competitive Set: Audi A6, BMW 5 Series, Cadillac CT6, Mercedes-Benz E-Class, Lincoln Continental and Lexus GS.
---
See Also – Unpackjng the 2019 Volvo XC40
Volvo S90 photos copyright Auto Trends Magazine. All rights reserved.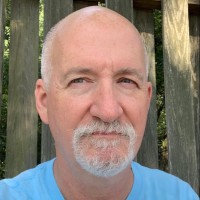 Latest posts by Matthew Keegan
(see all)