The Jeep Wrangler Unlimited adds 22 inches and a pair of rear doors.
---
What has been said about the Jeep Wrangler that hasn't been uttered before? Not much, especially as this traditional body-on-frame Jeep utility vehicle product defines its own segment.
Further, the nameplate enjoys tremendous brand recognition thanks in part to its lofty history, which can be traced all the way back to 1941 when the first government-issued models rolled out for the war effort.
The current Wrangler remains a fitting tribute to the original, although it certainly has evolved enough to bring with it some modern touches. The jouncy ride remains, but at least the current model is better behaved on-road than before. As for its off-road antics, this is the stuff of legends. Happily, the story continues with no interruption.
For 2018, it was a tale of two Wranglers. That's because Jeep produced both the previous- (JK) and current- (JL) generation models concurrently. Jeep intended to fill orders for the JK version as it ramped up production of the JL.
Further, Jeep initially distanced itself from the Wrangler Unlimited name, a term used to describe the four-door version and its near two-foot stretch between the axles. That decision may hold true internally, but the four-door is still referenced as the Wrangler Unlimited nearly everywhere else. We'll do likewise here.
2019 Jeep Wrangler Unlimited Review
Jeep offers the 2019 Wrangler Unlimited in four standard trims: Sport ($31,545); Sport S ($34,745); Sahara ( $38,395); and Rubicon ($41,545). Add $1,445 for the designation charge.
A special edition Moab model ($51,300) is also available, adding a dual power-dome vented hood, front and rear black tow hooks, Jeep Performance Parts rock rails and the Selec-Trac Full-Time 4×4 System.
Three of the four trims correspond to the two-door Wrangler. Only the Sahara is exclusive to the Wrangler Unlimited. All models are four-wheel drive and have a standard V6 engine paired with a six-speed manual transmission. An eight-speed automatic is available, as is a turbocharged four-cylinder engine.
New this year is an updated Advanced Safety Group package, which now includes adaptive cruise control and forward collision warning. It isn't available on the base model, but it is an option on the other three trims.
A Matter of Design
We like that Jeep exercised much restraint when designing the all-new Wrangler. They could have come up with a modern interpretation of the classic, but they did not. Instead, the designers were tasked with keeping the best of Jeep, while adding a few new touches.
The "best of" features include several removable parts — windshield, doors, and roof. The big wheel flares are present as is the side-hinged rear door with spare tire mount. Among the important changes include LED lights on the front of the front wheel fenders and an update of the iconic seven vertical slat grille.
The "new" look has the headlights encroaching on each of the outer slats. But it really isn't something truly new — earlier CJ models sported the same design.
Inside, the dashboard is lower and the controls sit up higher. These changes make it easier to see everything, while maintaining its rustic look. The center console is dominated by a color display, which is as large as 8.4 inches in some models. The remaining controls are found in the console and include the window switches.
Jeep dresses the seats in one of three materials: cloth, washable cloth or leather. The middle selection is the choice of mudders everywhere — when you can bring a hose inside and wash out the interior, then you know its a good day [all models have removable carpeting with drain plugs]. Just be careful not to allow the backwash to nail your electronics.
The main difference between the two- and four-door Wrangler versions is seating. The two-door sits two in comfort up front and another two in the rear in a pinch.
The rear compartment is otherwise more useful for storage than for anything else. In the Wrangler Unlimited, Jeep supplies the extra doors and desirable space to make this a true four-seater [five in a pinch].
On and Off Road
But enough with the looks. Where the Wrangler truly shines is behind the wheel — in particular, when operating off-road. On pavement, the ride is harsh at times, thanks to its ladder frame and solid axles. Steering also trails the competition, but as for acceleration, the V6 does not disappoint.
Your main dilemma comes in the choice of engines as both appear nearly even in the performance department. That said, the turbo offers more low-end grunt and may be the engine of choice for anyone who takes their off-roading seriously. It doesn't offer the manual transmission, but the eight-speed automatic is no slouch here.
Ground clearance ranges from 9.7 inches on the Sport models to even 10 inches on the Sahara, topping out at 10.8 inches on the Rubicon. The Rubicon also has the best approach, breakover, and departure angles of all models with the two-door besting the four-door in the first two categories.
It also comes with big 33-inch tires, lockable front and rear differentials, and a disconnectable front stabilizer bar.
As for the supplied Wrangler Unlimited Sahara edition, it finds its own place in the model universe. True, if you're going off-road alone, you'll want to know your terrain before tackling same.
My area has seen an unusual amount of precipitation this past year with some muddy areas turned into ponds and lakes overflowing their banks to consume a forest. I eyed a few spots I wouldn't have hesitated tackling before, choosing to avoid them in their present state.
Happily, there were enough places to splash through, sail over, climb and descend without wondering if "stuck" would become part of my experience. Most of the time, operating in 4H was sufficient, but whenever grip became an issue, shifting to 4L ensured forward progress.
It also ensured that the frequent smile on my face didn't turn to a frown or a look of consternation. There are few vehicles that imbue the confidence of a Wrangler. Heck, even most other Jeep models should avoid anything approaching climbing rock outcrops.
Safety & Technology
Jeep has certainly kept pace with the industry in terms of technology offerings. It doesn't do a bad job with safety tech either.
All models come with an 8-speaker audio system, a USB port, and a color display. The displays range in size from a standard 5 inches to 7 or 8.4 inches. Options include satellite radio, additional USB ports, and a 9-speaker Alpine audio system.
Bluetooth voice command is available, but only as a package upgrade with the Sahara and Rubicon editions. Both top trims also have a 115-volt power outlet.
If there is a weak area in the Jeep universe, then that would have to do with its safety tech. On the one hand, you won't find such features as lane departure warning or lane keep assist, but blind-spot monitoring and rear park assist are included in an available Jeep Active Safety Group package ($995).
Building on this package is an available Jeep Advanced Safety Group package ($795) with adaptive cruise control and forward collision warning with emergency braking. Again, these packages are not available with the base model.
Auto Trends Recommends
What flavor is your ideal Wrangler Unlimited? We think starting with the Sport S trim is the way to go as it opens a path to the driver safety tech that isn't available elsewhere. Opting for the available turbocharged four-cylinder engine ($1,000) may prove preferable for anyone serious about off-roading.
The available Selec-Trac III Full-Time Four-Wheel-Drive System ($595) supplies automatic four-wheel-drive, which acts more like an all-wheel-drive system. You get this system with the Sahara trim.
The Jeep Wrangler Unlimited does everything we expect and does so while remaining faithful to its roots. There's nothing else quite like it, which is why it remains the popular vehicle it is.
2019 Jeep Wrangler Unlimited Specifications
| Jeep | 2019 Wrangler Unlimited |
| --- | --- |
| Segment | Midsize Sport Utility Vehicle |
| Base Sticker Price | $31,445 (plus $1,445 destination fee) |
| Price as tested | $48,000 (Sahara) |
| Standard Engine | 3.6-liter, V6 |
| Horsepower | 285 @ 6,400 RPMs |
| Torque (lb.-ft.) | 260 @ 4,800 RPMs |
| Transmission | Six-speed manual or eight-speed automatic |
| Optional Engine | 2.0-liter; turbocharged inline-four |
| Horsepower | 270 @ 5,250 RPMs |
| Torque (lb.-ft.) | 295 @ 3,000 RPMs |
| Transmission | Eight-speed automatic |
| Seating | 2+3 |
| Curb Weight (pounds) | 4,200 to 4,455 |
| Wheelbase (inches) | 118.4 |
| Length (inches) | 188.4 |
| Width (inches) | 73.8 |
| Height (inches) | 73.6 |
| Head room (f,r — inches) | 40.7, 40.2 |
| Leg room (f,r — inches) | 41.2, 38.3 |
| Shoulder room (f,r — inches) | 55.7, 55.7 |
| Hip room (f,r — inches) | 53.9, 56.7 |
| Storage (cubic feet) | 31.7, 72.4 |
| Gross vehicle weight (pounds) | NR |
| Towing (pounds) | 3,500 pounds |
| Payload (pounds) | 880 to 1,000 |
| Fuel | regular |
| Fuel Tank (gallons) | 18.5 |
| EPA Fuel MPG (city/highway) | 17 or 18/23 (V6); 22/24 (2.0L turbo) |
| Manufacturing Plant | Toledo, Ohio |
---
See Also – Highlights of the 2018 Jeep Wrangler
Photos copyright Auto Trends Magazine. All rights reserved.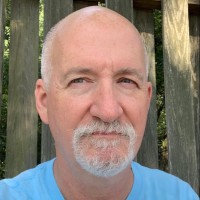 Latest posts by Matthew Keegan
(see all)