Like other manufacturers, Nissan has a full stable of utility vehicles in its portfolio. This automaker offers five crossovers, ranging from the small Kicks to the three-row Pathfinder. Add in the bigly Armada SUV and you'll find a half-dozen vehicles for consumer consideration.
Unlike its domestic competitors, Nissan isn't giving up on cars. The segment is under assault, which is why brands such as Dodge, Chrysler, Ford, and Chevrolet are cutting back or throwing in the towel, especially when it comes to midsize sedans.
But this manufacturer isn't leaving cars behind. In fact, they've flipped the "quit script" by rolling out an all-new Nissan Altima for 2019.
For the second time this model year, Nissan sent an Altima for my review. Both models offered front-wheel drive and had the standard 2.5-liter four-cylinder engine. My first review covered the SR, this one is for the SL.
You should know that beginning this year the Altima offers an optional turbocharged four-cylinder engine for the first time, replacing the previously available V6. Also of significance is all-wheel drive is now optional. But it is only available with the base engine.
We've long respected the Altima for giving shoppers what they want in a midsize family sedan: room, comfort, technology, and value. All four of these attributes carry forward with the new model, but we're adding a fifth one for the latest-generation model: style.
Yes, we now greatly admire the Altima as its look inside and out is a cut above what you'd expect. We're especially smitten by the front fascia, which takes the brand's "V motion" grille and reshapes it, featuring a gaping maw offset by slender LED lights. By any angle the Altima is elegant — it has the look of a future classic.
The side view incorporates elements from the Maxima, the upscale version of the Altima that's actually now a hair smaller than its corporate sibling. The floating roof design is beautifully executed — take note of the rear roof pillar where the body's sheet metal gracefully rises like a wave.
From the rear, the Altima offers its own take on the Maxima's big wing-like tail lamps. There is even diffuser-like trim with embedded reflectors and dual-exhaust tips to put a handsome stamp of sportiness on the rear fascia.
Inside, the cabin is no less interesting. This model benefits from a slight increase in wheelbase length, which helps supply excellent space inside for five.
Indeed, although the best seats in the house are up front (they're all-day comfortable), the back seat is also quite nice — I started assembling this report when seated on the back seat behind the driver's position, enjoying ample legroom and sufficient space for a laptop to sit on my lap. The interior room rivals some larger models I've driven.
I'm glad Nissan developed a simple, yet attractive dashboard and interface for the 2019 Altima. It isn't as intricate as what you'd find in the competing Toyota Camry, but that's not a bad thing.
The Altima avoids the layering and distinct center stack separation of some competitors, including the Camry. Instead, you have a nearly seamless design between the front roof pillars. An instrument panel hood and the display screen are the only things that interrupt the flow.
As for technology, Nissan delivers. The standard audio package includes a six-speaker system, satellite radio, two standard USB ports, two charging USB ports, Bluetooth, and Apple CarPlay and Google Android Auto smartphone compatibility.
Upgrades include a nine-speaker Bose audio system, HD Radio, Nissan connected services, and navigation.
All models come with an 8-inch color display of which we immediately became fans. The layout is clear and colorful, easy to decipher and use. Its an improvement over the previous design and quite easily this system rivals the best ones out there.
On the safety front, the 2019 Altima supplies several driver-assistance technologies as standard equipment. Here, you'll find forward collision warning with automatic emergency braking, and a rear vision camera.
Start with the SV model (the 2019 Altima comes in S, SR, SV, SL, and Platinum trims), and Nissan adds adaptive cruise control, its ProPilot lane keep assist technology, pedestrian detection, lane intervention, a rear sonar system, and rear automatic braking. Clearly, Nissan is at the leading edge of all things safety technology. Happily, the best features are not reserved for the top-trim model.
Available all-wheel drive and a turbo engine notwithstanding, most shoppers will be drawn to the standard front-wheel-drive format and the naturally aspirated engine. And for one important reason: this combination delivers stellar fuel economy.
In fact, you shouldn't have any problem averaging well above 30 mpg while driving this sedan. Indeed, with an EPA rating of 28 mpg in the city and 39 mpg on the highway (32 combined), the Altima matches and even bests many small cars.
Once again, after a week of driving, the gas needle stayed in the upper range, despite my having put 213 miles on the odometer. I figure I averaged about 35 mpg, which is something not one of Nissan's crossovers can match.
If you ever needed a reason to stay with a car and eschew a utility vehicle, the Altima makes a compelling argument to do so. And that's a big reason why Nissan has doubled down in the segment.
One important way the Altima achieves its lofty efficiency is thanks to its continuously variable transmission. This unit is more efficient than the usual geared automatic transmission, although there are times when the engine RPM soars under hard acceleration.
Still, Nissan supplies certain powerplant technology, which automatically calms RPM — just when you think things will get out of hand with the engine, it stabilizes.
Obviously, we haven't tested all-wheel drive with the Altima yet. But we have driven a model with the turbo engine, courtesy of the Infiniti QX50. It is a variable compression arrangement too, technology not found in any other engine.
In effect, it delivers power equivalent to a V6 (or even a small V8 in past years), while maintaining optimum fuel economy. That said, our impressions were mixed as the CVT was new to this model.
All in all, the 2019 Nissan Altima supplies a better product than before. A well-equipped model can be had for under $30,000, which is less than what you'd pay for some crossovers. The option of all-wheel drive is intriguing, a standard feature with the Subaru Legacy and the Ford Fusion Sport.
2019 Nissan Altima Specifications
---
Base price: $23,900 (plus $895 freight)
Price as tested: $29,075
Seats 5 occupants
Engine No. 1: 2.5-liter 16-valve four-cylinder gasoline engine
188 horsepower @ 6,000 rpm
180 foot-pounds of torque @ 3,600 rpm
3.31 inches bore by 3.94 (3.5) inches stroke
Engine compression ratio: 12.0-to-1
Engine No. 2: Turbocharged 2.0-liter 16-valve four-cylinder gasoline engine
248 horsepower @ 5,600 rpm
280 foot-pounds of torque @ 1,600 rpm
3.31 inches bore by 3.55 (3.5) inches stroke
Engine compression ratio: 8.0 ~ 14.0 (variable)-to-1
Continuously variable automatic transmission
Wheelbase: 111.2 inches
Length: 192.9 inches
Width: 72.9 inches
Height: 57.4 inches
Passenger volume: 100.0 cubic feet
Storage volume: 15.4 cubic feet
Towing capacity: NR
EPA: 28/39 mpg city/hwy (2.5L); 25/34 (turbo)
Regular grade gasoline (turbo: premium)
Fuel tank: 16.2 gallons
Curb weight: From 3,212 to 3,462 pounds
IIHS safety rating: Top Safety Pick
Limited vehicle warranty: 36 months/36,000 miles
Powertrain warranty: 5 years/60,000 miles
Corrosion warranty: 5 years/unlimited miles
Vehicle assembly: Smyrna, Tenn. or Canton, Miss.
---
See Also – All-Wheel Drive Surprise: 2019 Nissan Altima
Photos copyright Auto Trends Magazine. All rights reserved.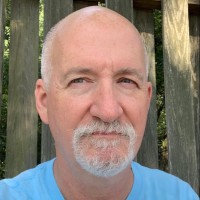 Latest posts by Matthew Keegan
(see all)