The C-HR brings it to the small crossover segment, but in a different way.
---
We like crossovers and are buying them in record numbers. That said, Toyota recognizes that there is some ambivalence amongst buyers, which is why we have a model such as the Toyota C-HR, a compact crossover that seems more car-like than its competitors.
Auto Trends has been keeping track of the C-HR ever since this writer was invited to Texas in February 2017 to preview and drive one. Our follow-up test drives have given us a clearer picture of what this model is all about. This article serves as a summation of all things C-HR.
2019 Toyota C-HR Review
1. This is not your average subcompact SUV.
The Toyota C-HR slots beneath the compact RAV4 crossover utility vehicle. With this point in mind, you'd think that the C-HR is a subcompact model. Well, not quite. Instead, it is slightly larger than the average subcompact and is, therefore, considered a compact model by Toyota.
That said, the C-HR is similar in size to the Nissan Rogue Sport, another plus-sized subcompact model. This Toyota's interior is fairly roomy, but the sloping roofline may impede head space for certain tall passengers.
2. A price point we can live with.
Happily, Toyota is sticking with cars even as its American competitors cut their offerings to the bone. This means shoppers will still find several sub-$20,000 new cars, a sensitive price point for first-time car shoppers.
The C-HR is price conscious and sensible too. It costs $20,945 for the LE trim and increases to $22,980 for the XLE. This vehicle tops out at $26,000 for the Limited. Add $995 for the destination charge.
So, although its price starts a bit higher than the similar-sized Corolla, the C-HR doesn't max out at $30,000 as do some of its competitors.
3. Styling that is anything but bland.
Toyota has heard every one of our comments about its bland cars and has responded by overhauling the look of its product line. No longer can we say that the Camry is dull. Even the Corolla in hatchback form looks sporty and it will soon be joined by a new sedan. We won't leave out the Avalon, which also loses its yawning looks.
As for the C-HR, it makes a great effort to follow a fresh route and so much so that its beefy front fascia, fat wheel flares, high profile, and jumbo-sized tail lamps may put off some. Never mind the hidden rear door handles, which give this model its coupe-like looks.
Inside, the dramatic flair continues with its stacked surfaces, flowing lines, and diamond-shaped trim. This is what happens when you give your designers a license to create — it results in a welcome departure from everything preceding it.
4. You can't have all-wheel drive or a manual transmission.
Unlike nearly all small SUVs, this Toyota comes with front-wheel drive only. You won't find all-wheel drive, which is an option in every other model except the Nissan Kicks. What's odd is that the C-HR offers all-wheel drive in some other markets, but not in North America.
Toyota wants customers to perceive the C-HR as a raised hatchback more than simply a utility vehicle. But they also missed an opportunity to offer a manual gearbox, which might entice Corolla and 86 shoppers.
Future upgrades are likely to make all-wheel drive available, but don't look for the manual to arrive on our shores.
5. An innovative powertrain with a "smart" CVT.
Toyota equips the C-HR with a 2.0-liter four-cylinder engine, which generates 144 horsepower and 139 pound-feet of torque. This engine works with a continuously variable transmission. Now before you get your knickers tightened in a wad, you should know that Toyota's CVT is unusual as it includes a fixed gear.
What's the advantage of such a gear? In all things acceleration, that's what. CVTs are more efficient than automatic transmissions, but they're also slow to get going. With a fixed gear included, you can launch with confidence and then enjoy the efficiencies of a CVT.
Another point I personally like about this CVT is that Toyota manages the stretching feeling you typically detect when accelerating hard. Just before the engine reaches maximum RPM, power automatically cuts, not too unlike the way an automatic shifts gears.
The sensitive and knowledgeable among you will still know that it is a CVT, but I'm thinking you'll appreciate the way Toyota addresses its darker side.
6. Safety is not an afterthought.
Customers demand advanced safety features and Toyota delivers. Every C-HR model comes with the Toyota Safety Sense P (TSS-P) suite, a comprehensive driver assist safety package.
It represents a pre-collision system with pedestrian detection, lane departure alert with steering assist, automatic high beams, and full-range radar cruise control.
These features typically cost thousands of dollars extra. Moreover, they are not offered in some competing models, including the Ford EcoSport.
7. Straightforward trim levels with one significant package offering.
Toyota keeps things simple with the C-HR, offering three distinctly equipped trims with few package offerings. The differences between trims include steel wheels with the base models and alloy wheels elsewhere, fog lights on the top-trim and puddle lamps on all but the base model.
You'll also find special paint schemes above the base model, including attractive two-tone colors with white roofs. Cloth seats are standard, while the Limited is dressed in leather. Keyless entry, full power accessories, and an 8-inch touchscreen display are among the standard items inside.
The Limited trim offers a Premium Entune Audio Package ($1,725), which adds such features as navigation, Apple CarPlay, Siri Eyes Free, and Wi-Fi connected services. Sadly, you won't find Android Auto smartphone compatibility. Toyota is still working out a few issues it has with Google. We expect Android compatibility to arrive sometime next year, however.
Shopping for a Toyota C-HR
If the Toyota C-HR is on your shopping list, you are now armed with information that should assist you as you compare trims. My advice to shoppers is to take this model out on an open road and test how it behaves. Keep this point in mind: by no means is this a fast vehicle. In fact, if you're looking for speed, you'll need to look elsewhere.
The C-HR's steering is targeted and handling is decent, as this small ute holds the road better than the average crossover. This is also where a manual gearbox would be fun, supplying the Toyota with a feature we enjoyed in the now-retired Nissan Juke. Alas, manual demand is simply too small for manufacturers to consider offering one.
Lastly, if you're buying the C-HR with your family in mind, you'll want to familiarize yourself with the back seat and the storage area. The back department is suitable for children, but your teens may object.
Further, its storage capacity is on the small size. On the other hand, a Toyota RAV4 is a more suitable model for families with teens and for people who need ample storage space.
2019 Toyota C-HR Specifications
| Toyota | 2019 C-HR |
| --- | --- |
| Segment | Compact Crossover SUV |
| Base Sticker Price | $20,945 (plus $995 destination fee) |
| Price as tested | $26,500 |
| Standard Engine | 2.0-liter, inline-four |
| Horsepower | 144 @ 6,100 RPMs |
| Torque (lb.-ft.) | 139 @ 3,900 RPMs |
| Transmission | Continuously variable automatic |
| Seating | 2+3 |
| Curb Weight (pounds) | 3,300 |
| Wheelbase (inches) | 103.9 |
| Length (inches) | 171.2 |
| Width (inches) | 70.7 |
| Height (inches) | 61.6 |
| Head room (f,r — inches) | 38.1, 38.3 |
| Leg room (f,r — inches) | 43.5, 31.7 |
| Shoulder room (f,r — inches) | 49.0, 52.5 |
| Hip room (f,r — inches) | 53.0; 48.0 |
| Storage (cubic feet) | 19.0, 36.4 |
| Gross vehicle weight (pounds) | NR |
| Towing (pounds) | NR |
| Payload (pounds) | NR |
| Fuel | regular |
| Fuel Tank (gallons) | 13.2 |
| EPA Fuel MPG (city/highway) | 27/31 |
| Manufacturing Plant | Sakarya, Turkey |
---
See Also – Full Disclosure: 2018 Toyota C-HR
Photos copyright Auto Trends Magazine. All rights reserved.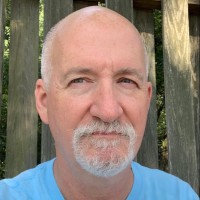 Latest posts by Matthew Keegan
(see all)