You may count yourself among the consumers who have shifted their new vehicle purchase decisions from cars to utility vehicles, but that isn't stopping some manufacturers from offering new or updated car models.
Indeed, Volkswagen continues to double down with its Golf, Jetta, and Passat lines, even as sales skew more toward its Tiguan and Atlas SUVs.
New for 2019 is yet another model name: the Volkswagen Arteon. This model arrives just as VW says good-bye again to the Beetle. But unlike the Beetle, the Arteon slots at the top of the brand's model line, delivering premium features in an unlikely liftback design.
Most certainly, the Volkswagen Arteon is not like any other current VW model. Yet, it is what VW calls the "spiritual successor" of the retired CC, a coupe-like sedan sold from 2010 to 2017.
Like the CC, the Arteon is about the size of the Passat midsize sedan. Unlike the CC, this one offers generous rear storage space and a much more powerful turbocharged four-cylinder engine.
Importantly, the Arteon does something we haven't seen in a Volkswagen in many years, at least not since the opulent Phaeton left our shores in 2006: it delivers Audi-like looks and premium features, and does so at a reasonable cost.
2019 Volkswagen Arteon Review
The 2019 VW Arteon comes with standard front-wheel drive and available all-wheel drive. All models are powered by a turbocharged 2.0-liter four-cylinder engine paired with an 8-speed automatic transmission.
Three trim levels are available: SE ($35,845), SEL ($39,995), and SEL Premium R-Line ($46,210). Add $1,800 for Volkswagen's 4MOTION all-wheel-drive system on the SE. Upgrading to all-wheel drive on the SEL also brings in R-Line trim.
The cost here is $43,560. A $995 destination charge is extra. As for the top-trim model, it comes with standard all-wheel drive.
A Matter of Style
The Volkswagen Arteon sits on the brand's modular architecture, which does a number of things, including supplying customized sizing. The Arteon is about the size of a Passat, delivering a slightly longer wheelbase, while measuring just a half-inch longer overall.
The Arteon is wider and sits lower than the Passat, and has slightly less passenger volume, but it comes with a huge rear storage compartment.
Indeed, that storage area is the difference maker here as it supplies 27.2 cubic feet of standard space or 55 cubic feet with the rear seat folded. On the other hand, the Passat has a traditional trunk measuring 15.9 cubic feet. That's still large, but in comparison, the Arteon's space is cavernous — not unlike a utility vehicle.
It was "smitten at first sight" when we cast our eyes on the Arteon. Its long, sleek body suggests a sedan from the front and sides, but it is only when you concentrate on the rear that it is evident this vehicle is something else.
In particular, the long and wide rear window is the chief indicator that this car finishes with a liftgate, delivering what the manufacturer calls a fastback design.
And what does the term "fastback" remind you of? Immediately, I thought of Audi, which is the Volkswagen Group's top-selling luxury marque. Audi calls its coupe-like sedans "sportbacks," but the design elements are the same.
The Arteon has a canvas that takes elements from the Audi A5 Sportback and A7. Actually, the layout is closer to the A7, while costing half as much.
The bold front fascia makes an immediate luxurious and sporty presence on the Arteon. A broad grille with multiple horizontal slots is honed in by stately headlamps.
LED accent lights add distinction, while huge cutouts offset the lower grille. Tasteful character lines run from the top of the grille to the windshield. The hood itself has a near clamshell look.
From the sides, the Arteon's visage is peppered with chrome trim and includes stylish wheels, measuring as large as 20 inches on some trims. A long roofline gradually drops to the rear deck, forming the liftgate design.
From the rear, the fascia features a built-in spoiler, which adds a sporty touch. Wide and narrow wraparound tail lamps, reflector lights, and dual exhaust tips complete the presentation.
Inside, the Arteon is a mixed bag. We give this vehicle high marks for its roomy interior, especially with its large rear-seat compartment. That space reminded us of the room available in the Toyota Avalon. Even so, if you're taller than six feet, headroom is constrained by the sloping roof.
Volkswagen dresses the Arteon in a variety of materials, including available Nappa leather and padding. Still, hard plastics are found here and there — on the center stack and at the base the dashboard. The knobs and switches are what you'd find in most other mainstream models.
Safety & Technology
As for safety features, the 2019 Arteon has standard forward collision warning and autonomous emergency braking with pedestrian monitoring. You'll also find side assist, rear traffic alert, and the now mandated rearview camera.
Adaptive cruise control with stop and go is standard beginning with the SEL trim. Features such as lane keeping system, parking steering assist, and an overhead view camera, are only available on the top-trim SEL Premium model.
On the tech front, Volkswagen supplies the Arteon with an 8-inch touchscreen display. An 8-speaker audio system, satellite radio, Bluetooth, and two USB ports are standard. Smartphone connectivity via Android Auto and Apple CarPlay are possible through the standard VW Car-Net app suite.
Beginning with the SEL trim, VW adds a digital cockpit, navigation, and a security system. The SEL Premium model supplies a 12-speaker Dynaudio sound package.
On the Road
We're pleased Volkswagen supplies Audi's version of the company's turbocharged 2.0-liter four-cylinder engine in the Arteon. This same-sized engine powers the Passat, but delivers just 184 horsepower to the 268 horsepower in the Arteon.
Credit larger turbos and special tuning for producing more power in the latter. Also, the Passat has a six-speed automatic transmission, while the Arteon has an eight-speed.
The extra performance certainly comes in handy, although step-off power is only modest. Once the turbos spool, the Arteon delivers V6-like power and the transmission complies by shifting smoothly.
In sport mode, the steering, suspension and transmission sharpen, delivering an improved connection to the road. The available 4MOTION all-wheel-drive system found in our test model keeps this four-door planted and reminds us of Audi's quattro system.
That's especially helpful on slippery and twisty roads, where extra grip is needed.
There is an important weight distinction between the Passat and Arteon, something that's noticeable after a while. The front-wheel-drive Arteon weighs 370 pounds more than the Passat. With 4MOTION, the weight difference is 569 pounds.
Drive these models back to back and I think you'll detect the difference. Again, the more powerful engine in the Arteon certainly helps.
Our R-Line test model has the sporty looks with big 20-inch tires its signature design element. We'd only wish the 3.6-liter V6 now offered only in the Atlas SUV was present here and specially tuned to deliver at least 300 horsepower — in the Atlas, it delivers a modest 276 horsepower.
An optional V6 would give the Arteon the power edge it needs to take on the Buick Regal GS and the Kia Stinger GT, which are two other midsize liftgate models.
Auto Trends Recommends
An Arteon in SEL trim supplies many of the upgrades shoppers want, including Nappa leather (imitation leather is standard) seats, a panoramic sunroof, and adaptive cruise control, among other features. We prefer all-wheel drive and strongly recommend it to customers living in wintry areas.
Opt for the R-Line trim, available across the model line, and it is a $1,265 upgrade ($1,765 with 20-inch wheels). This trim brings in gloss black trim, paddle shifters, contrast stitching, a black headliner, and stainless steel door sills and pedal caps. Thus, an SEL model with 4MOTION and R-Line trim will cost around $45,000.
Of course, if your budget is limited, then a Passat is a wise alternative. Indeed, a well-equipped model costs about $30,000, which is in line with other mainstream sedans, including the Toyota Camry, Nissan Altima, and Hyundai Sonata.
2019 Volkswagen Arteon Specifications
Sticker price from $35,845 (plus $850 destination charge)
Price as tested: $39,905
Seats five
Engine: 2.0-liter turbocharged inline-four gas
268 horsepower @ 5,500 RPM
258 foot-pounds of torque @ 1,950 RPM
8-speed automatic transmission
Wheelbase: 111.7 inches
Length: 191.4 inches
Width: 73.7 inches
Height: 56.5 inches
Passenger volume: 96.2 cubic feet
Storage volume: 27.2/55 cubic feet
Towing capacity: NR
EPA: 22/31/25 (FWD) 20/27/23 mpg city/highway/combined)
Premium gasoline recommended
Fuel tank: 17.4 gallons
Curb weight: From 3,655 (FWD) to 3,854 (AWD) pounds
IIHS safety rating: Good, except for marginal passenger side
Limited vehicle warranty: 6 years/72,000 miles
Powertrain warranty: 6 years/72,000 miles
Corrosion warranty: 7 years/100,000 miles
Vehicle assembly: Emden, Germany
---
See Also – On Track With a 2017 Volkswagen Golf Alltrack
Photos copyright Auto Trends Magazine unless otherwise indicated.
---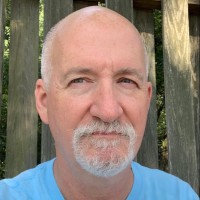 Latest posts by Matthew Keegan
(see all)