Pictured Above: The Ford Super Duty with the available Tremor Package navigates the Sandhills of central North Carolina. Maximized off-road capabilities are its strong suit.
---
Tremor shakes things for the Ford Super Duty, but in a good way.
America loves her pickup trucks with millions of units sold annually. The Ford F-150 is the most popular nameplate, but there's also a Super Duty line comprised of F-250, F-350, and F-450 models. These heavy-duty light trucks offer the largest engines in the segment and come with payload and towing numbers that should meet or exceed nearly every need.
We found out just how capable and big the F-250 is when a Crew Cab model dressed in Lariat trim and outfitted with the Tremor Package appeared for a week's worth of on- and off-road fun.
2020 Ford F-250 Super Duty Review
Ford offers six trims with the 2020 F-250, but not all six are available across the board. For instance, the Regular cab comes in XL ($34,035) and XLT ($38,815) trims. Choose the SuperCab and you'll find three trims: XL ($36,370), XLT ($41,480), and Lariat ($46,930). Add $1,695 for the destination charge. Taxes, tags, and registration are extra.
The Crew Cab pulls out all the stops with XL ($37,625), XLT ($43,310), Lariat ($49,260), King Ranch ($59,335), Platinum ($66,225), and Limited ($83,930) trims. The top trim features the diesel engine. Fully loaded you may see a find price around $90,000!
Our test single-rear-wheel Lariat Crew Cab model with the Tremor Package, four-wheel-drive, and the 160-inch wheelbase came in at just above $71,000.
See Also – 2023 Ford Maverick (Tremor Package) Review
Exterior
Full-size pickup trucks are huge. The heavy-duty versions are simply massive, especially when dual rear wheels are present. Our test model had a single-rear-wheel-chassis, but it was easily the largest pickup truck we've had to date.
Ford still offers three cabin sizes: Regular, SuperCrew and Crew Cab. The Regular cab seats up to three, the SuperCrew five or six, and the Crew Cab up to six. Depending on the chosen cab, you'll find five wheelbase lengths: 142-, 148-, 160-, 164-, and 176-inch choices.
Our crew cab came right in the middle, although the longest wheelbase is also available. The longest wheelbase brings in the 8-foot bed, whereas a 6-foot-, 9-inch bed is standard.
In its longest form, the F-250 measures 266.2 inches long – that's 22 feet of mass! Compare that to the Smart Fortwo that's just under 9-feet long and those differences are quite stark.
The Super Duty is a moving slab of sheet-metal. A large chrome grille with menacing daytime running lights are intimidating to say the least.
The lengthy profile seems to stretch on and on, but it was the huge side mirrors that caught our attention the most – we could imagine them touching the coasts whenever the truck was faced due north or south. In reality, they're no bigger than the tow mirrors you find on many pickup trucks.
What we appreciated the most about them is that they automatically fold close when the truck is off – at least if you select the right trim package.
Interior
Crew cab models have cavernous interiors and the F-250 did not disappoint. Our test model featured a pair of bench seats. Up front, the 40/20/40 layout affords ample space for three, but we think that with the middle seating position flipped forward with the huge storage compartment exposed is the way to go. In the rear is a 60/40 split fold-up bench seat.
Is the Super Duty luxurious? No, but it does have premium touches worth considering. Its bigly interior alone sets it apart from luxury sedans, but there's still enough plastic present to remind everyone that this is a mainstream model.
At the Lariat level, leather seats come in – they're cushy and comfortable, but they're not "nappa" or among many of the other fine hides available. That said, they're a nice upgrade over cloth.
Move up to the top three trims and the brightwork trim gives way to real wood or brushed metal. This is a better look, but the hard plastics on the bottom of the dashboard, the door inlays, and seats remain.
All trims come with carpeting or can be swapped out for vinyl flooring that's recommended for work crews.
Technology
You need to look beyond the XL trim to find the tech amenities that most people want. The XL serves as the work truck here with few creature features of note.
Begin your shopping at the XLT level and Ford's SYNC 3 interface kicks in. It's a vast improvement over the previous systems and nearly on par with the industry's best, namely Fiat Chrysler's Uconnect and GM's Intellink telematics. The domestics offer the best systems among mainstream models in our opinion.
Ford includes a 5-speaker audio system in the Regular cab and seven speakers in the other two cab choices. You'll also find satellite radio, a 110-volt outlet, and USB ports. Move up the trim range and a 10-speaker B&O audio system is standard. Navigation, a wireless charging pad, and a surround-view camera are also available.
Safety
If you're looking for crash test scores for the Super Duty you won't find them. The federal NHTSA and the private IIHS don't perform tests on big pickup trucks. Certainly, if you are in an accident with one, the sheer size of these trucks will help absorb some of the impact. But don't rely on girth alone to keep you safe.
Look beyond the base XL trim and the Super Duty features a suite of driver-assist features. These include lane-keep alert, cross-traffic alert, blind-spot monitoring, and automatic emergency braking. Adaptive cruise control is available.
Looking ahead, we believe pickup trucks will offer the same safety features as cars – an all-new 2021 Ford F-150 should presage what a future Super Duty model has on tap.
Performance
For the past decade, the Ford F-250 has been a tale of two V8 engines: a 6.2-liter gas and a 6.7-liter turbo-diesel. Both have performed quite well for the Super Duty line, but this year they're joined by an optional 7.3-liter V8 engine.
The third engine, the newest in Ford's arsenal, replaces a 6.8-liter V10 available in the Super Duty through 2010 and more recently in Ford's E-Series vans and other truck applications. Those vans are no longer available to consumers, as the Transit is the model of choice.
You can still buy an E-Series Cutaway to build an ambulance, school bus, delivery, or other commercial vehicle and that's where the new engine is found.
With the V10 aged and ready to sail away, Ford developed a new engine to cover its super duty light duty trucks, the vans, as well as its commercial Class 6/7 models. Ford might have considered a twin-turbo layout as per its EcoBoost engine line, but it chose a naturally aspirated V8 and went big there.
Why another V8? Figure that Ford wanted a workhorse V8 that wouldn't rely on turbochargers for added power. That's probably a smart choice too as the turbos would have been under constant pressure to move, in some cases, tens of thousands of pounds of mass, payload, and towing.
It's one thing to propel the F-150 for its targeted recreational and light-duty commercial owners. It's another thing to call on a turbocharged engine to constantly handle the heavy work of a Super Duty model – we doubt that there are turbos in existence that can take a constant pounding.
The new V8 is no slouch as it develops 430 horsepower and 475 pound-feet of torque.
That's just below the maximum 450 horsepower/510 pound-feet of torque in the 3.5-liter EcoBoost V6 found in the F-150 Raptor, but it's well above the 385 horsepower and 430 pound-feet of torque in the standard engine. And it blows the old V10 away, which produced only 288 horsepower and 424 pound-feet of torque.
---
Before we move on, the engine upgrades carry a line item extra cost. For the upgraded V8, you'll pay an additional $2,045 to procure one. With the turbo-diesel, the cost is $10,495. That's quite a difference, but if you're looking at long-term ownership, the diesel may be the better deal.
The diesel also has the best pulling power of the three, with 475 horsepower and an outstanding 1,050 pound-feet of torque at the ready. Both engine options work with a 10-speed automatic transmission.
Our Tremor came with the new engine. After a week's worth of driving and off-road shenanigans, the new engine's capabilities came into focus. And we were pleased: the near-four-ton beast moved with authority from a dead stop and seemed to defy physics as it romped down the highway.
Kudos to Ford with matching this engine with a 10-speed automatic transmission, its gear-changer of choice in most models these days. Clean shifts under a variety of driving conditions proved its worth. The only question we have is how does this transmission behave under heavy loads? It's not uncommon for them to hunt for gears when pulling more than 10,000 pounds.
---
The Tremor's size is a nonfactor on paved roads, but we can imagine it's a whole 'nuther thing when tackling off-road trails. In fact, the trail loops in our state are best used by midsize trucks and similar-sized SUVs, such as the Jeep Wrangler and the upcoming Ford Bronco.
We don't see anyone buying a Super Duty for trail fun anyway, but with its huge tires and nice lift, water fording up to 33 inches is possible.
Further, if you're on a country road that turns to mud or sand, the four-wheel-drive system comes in handy – we tackled the Sandhills in our area and the truck wasn't going anywhere in two-wheel drive. But the moment we activated four-wheel drive, there was no slowing down its forward progress.
So, what makes the Tremor Package special besides its placarding? Several things, beginning with the maximum-traction 35-inch all-terrain tires. An off-road-tuned front and rear suspension, 1.7-inch twin-tube dampers, and the rock crawl and trail control mode are other benefits.
Yes, the trail issue comes up again – you may need to buy grille and brush guards if you have trail stomping in mind. These are just a few of the many factory and third-party accessories available with any Ford truck.
Competitive Set
The usual suspects vie with Ford to produce a full-size pickup truck. From GM are the Chevrolet Silverado HD and GMC Sierra HD twins. Another domestic producer with its hand in the mix is the Ram 2500/3500.
Two Japanese manufacturers build their big trucks in the U.S.: Toyota Tundra and Nissan Titan. However, neither the Tundra or Titan are available in heavy-duty guise, although the Titan XD comes closest.
Our Recommendation
We don't see much use for a Regular cab in this segment and we find the SuperCab too confining for tall people. Moving up to the Crew Cab from the SuperCab means a slight bump in cost. You also get the full range of trim features with the Crew Cab and that's the overarching appeal in our opinion.
Our recommendation means shopping for a Crew Cab with the single rear wheels, but choose the double if maximum towing is your thing.
The standard engine is more than sufficient, but opt for the new V8 if you need some extra kick. It isn't an efficient model by any stretch – we averaged 13.4 mpg over 253 miles – but that's only slightly below the 15 mpg similar trucks usually average.
Only go with the turbodiesel if long-term ownership and top towing capabilities are factors in your shopping consideration, otherwise the spend-up is a hard one for most people to justify.
2020 Ford F-250 Super Duty Specifications
| Ford | 2020 F-250 Super Duty |
| --- | --- |
| Segment | Full-size pickup truck |
| Base Sticker Price | $54,140 (including a $1,695 destination charge) |
| Price as tested (estimated) | $71,185 |
| Engine No. 1 | 6.2-liter, gas V8 |
| Horsepower | 385 @ 5,750 RPMs |
| Torque (lb.-ft.) | 430 @ 3,800 RPMs |
| Transmission | 6 or 10-speed automatic automatic |
| Engine No. 2 | 7.3-liter, gas V8 |
| Horsepower | 430 @ 5,500 RPMs |
| Torque (lb.-ft.) | 475 @ 4,000 RPMs |
| Transmission | 10-speed automatic automatic |
| Engine No. 3 | 6.7-liter, turbodiesel V8 |
| Horsepower | 475 @ 2,600 RPMs |
| Torque (lb.-ft.) | 1,050 @ 1,600 RPMs |
| Transmission | 10-speed automatic automatic |
| Seating | 6 |
| Curb Weight (pounds) | 7,874 |
| Wheelbase (inches) | 141.6 to 176 |
| Length (inches) | 231.8 to 266.2 |
| Width (inches) | 80.0 (SRW); 96.0 (DRW) |
| Height (inches) | 78.8 to 82.2 |
| Headroom (f,m,r…inches) | 40.8, 40.3/4 |
| Legroom (f,m,r…inches) | 43.9, 33.5 or 43.6 |
| Shoulder room (f,m,r…inches) | 66.7, 65.8/9 |
| Hip room (f,m,r…inches) | 62.5, 64.7 |
| Storage (cubic feet) | 11.6/31.6/52.1 |
| Gross vehicle weight (pounds) | 9,900 to 10,800 |
| Towing (pounds) | 13-15,000 (std.); 21,700 (5th) |
| Payload (pounds) | Up to 3,110 to 4,260 |
| Fuel | Regular |
| Fuel Tank (gallons) | 29/34/48 |
| EPA Fuel MPG (city/highway) | NR city/highway/combined |
| Manufacturing Plant | Louisville, Kentucky or Avon Lake, Ohio |
See Also – King of all Trucks: Ford F-150 Raptor
2020 Ford F-250 Super Duty photos copyright Auto Trends Magazine. All rights reserved.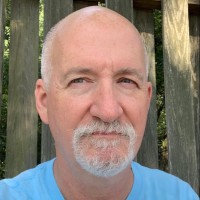 Latest posts by Matthew Keegan
(see all)