The compact pickup designed to tackle tough terrains without breaking the bank.
---
In 2022, Ford brought the Maverick name back to life, reigniting the compact pickup segment in the process, a move that was met with enthusiastic customer response.
Shunning the body-on-frame approach used in the midsize Ranger and the full-size F-Series, Ford adopted a unibody design for the Maverick, aligning it with vehicles such as the Ford Escape and Bronco Sport.
Despite this fundamental shift in structure, the Maverick has received notable praise for its design, functionality, and competitive pricing, creating a successful blend of features.
2023 Ford Maverick Review
The 2023 model is sold out, therefore our pricing covers the orderable 2024 version.
As before, this one features three trims: XL ($23,400), XLT ($26,315), and Lariat ($34,135). Add $1,595 for the destination charge. All-wheel drive is a $2,220 upgrade on the XL and XLT, but standard on the Lariat equipped with the turbo.
Special Note: As of 2024, the turbo engine is now the standard, with the hybrid becoming an additional $1,500 feature on the XL and XLT models (though it is $720 cheaper with the Lariat). This shift sheds light on why the Maverick's price has significantly increased from its initial offering of $19,995 two years ago.
The Maverick is a compact truck with four doors and room for five. Shoppers have a choice of standard front-wheel drive or available all-wheel drive, the latter offered with the turbo model only.
Exterior Highlights
Our test model was the Maverick Lariat with the Tremor Package. Also available with the XLT, the Tremor is orderable with the turbo only. The package delivers mostly appearance enhancements, although certain suspension upgrades are included.
From a design standpoint, the Tremor has smoked headlights and taillights, orange accents, and unique decaling and graphics. The wheels are painted dark and include orange markings that complement the front tow hooks.
If that's not enough, there is an additional appearance upgrade that expands the black graphics and adds a gray roof, upping the cost by $1,495.
Ford deserves praise for creating a vehicle that truly embodies the truck creative, despite being underpinned by the Ford Focus' platform, a compact car no longer available in the U.S.
The design showcases a robust grille, broad hood, vertical roof pillars, and a bed measuring four-and-a-half feet, forming an almost perfect square. This indicates the primary target audience is urban dwellers, not necessarily construction professionals.
Regardless, its practicality proves useful for transporting gardening supplies, building materials, and home goods. Ford has even produced a series of do-it-yourself videos to guide owners on various enhancements, such as installing a bike rack or bed dividers.
Interior Highlights
While the crew cab configuration technically allows for seating five passengers, it seems that most prospective Maverick owners are likely considering accommodations for one or two passengers primarily. The rear seating space is appropriately sized for children.
For most users, lifting the rear seat to use the lockable storage compartment beneath — a feature included in the all-wheel-drive model — would be a more practical option.
Our test Tremor model boasted impressively comfortable front seats. The seats, lavishly padded and supportive, feature an imitation leather finish and power controls for the driver. This represents a notable step up from the standard cloth seats with manual adjustment.
My six-foot stature fit comfortably in the vehicle, and it should provide similar comfort to those who are a few inches taller.
Base models come with remote keyless entry, an analog dashboard display, and air conditioning. Ford combines truck and utility features, including ample interior storage compartments. Front seat comfort parallels what Ford supplies in its other pickup truck models.
Safety and Technology
The Maverick comes equipped with several standard safety features, including forward collision warning, forward automatic emergency braking, and automatic high-beam headlights.
For an additional $650, the XL and XLT trims offer a package that includes rear parking sensors, blind-spot monitoring with rear cross-traffic alert, lane-departure warning with lane-keep assist, and adaptive cruise control with lane centering.
On the tech front, the Maverick comes fitted with an eight-inch center touchscreen and supports both Apple CarPlay and Android Auto. If desired, you can upgrade to the SYNC 3 system and choose a larger 6.5-inch productivity screen instead of the standard 4.2 inches.
The truck includes FordPass Connect, offering Wi-Fi connectivity, and is compatible with FordPass mobility app. It includes two standard USB ports, with an upgrade to four available, and offers optional wireless charging.
Lastly, the Maverick has two pre-wired 12-volt power sources in the bed and the option for 110-volt outlets in both the cab and the bed.
Performance
Ford supplies two powertrain options for the Maverick. The default setup for 2023 featured a hybrid system, combining a 2.5-liter four-cylinder engine with an electric motor and a continuously variable transmission.
This variant, limited to front-wheel drive only, can generate 162 horsepower and 155 pound-feet of torque. However, when the gas engine and electric motor operate in tandem — for instance, at full throttle — the power output can reach up to 191 horsepower.
The alternative option is a 2.0-liter turbocharged four-cylinder engine coupled with an 8-speed automatic transmission. This model comes with standard front-wheel drive, but there's also an available all-wheel-drive variant. The engine provides an output of 250 horsepower and 277 pound-feet of torque, stellar numbers for this class.
The hybrid model shines when it comes to fuel efficiency, boasting an admirable combined city and highway mileage of 37 mpg. The turbo variant's fuel economy varies between 21 to 25 mpg, depending on the specific configuration.
When it comes to towing, both the hybrid and gas models have a capacity of 2,000 pounds. However, the all-wheel-drive gas variant can be equipped with an optional tow package, which enhances its towing capability to 4,000 pounds.
Driving Highlights
Turbo or hybrid? Ford makes it challenging for customers to decide. But obtaining all-wheel drive requires the turbo and that's what we enjoyed all week.
The Tremor package offers more than just exterior upgrades. Key enhancements include 30-inch all-terrain tires, providing better off-road traction. This model also features a one-inch increase in ground clearance and a substantially improved approach angle.
While the presence of skid plates doesn't make it suitable for tackling rocky terrain like a Ford Bronco would, the Maverick Tremor should comfortably handle most established trails.
In addition to its enhanced off-road prowess, the all-wheel-drive Tremor stands out as the sole Maverick model equipped with a torque-vectoring rear differential. This feature operates through miniature clutches within the differential, meticulously managing the distribution of torque to each wheel and subsequently regulating the permitted degree of wheel slip. This is ideal when road conditions deteriorate.
Both engines provide sufficient initial acceleration, with the turbo standing out for its highway passing power. The automatic transmission offers smooth and precise gear changes, an appreciated contrast to the CVT.
With responsive steering, precise handling, and firm brakes, the Maverick impresses. Choose the hybrid for efficiency or the turbo for enhanced power.
Ford Maverick Considerations
The Maverick's primary competitor in the market is the Hyundai Santa Cruz, with the midsize Honda Ridgeline being the only other truck stemming from a car-based platform. However, neither offers a hybrid.
As other manufacturers witness Ford's triumph in this segment, we anticipate more models entering this competitive space. Ford's success is well-earned, given the impressive build of the Maverick.
---
Photos copyright Auto Trends Magazine. All rights reserved.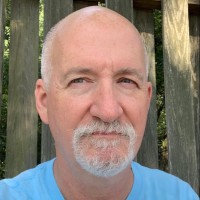 Latest posts by Matthew Keegan
(see all)