What is that we like about the Ford Mustang? Well, everything! The Mustang reached iconic status long ago, but we think the last two generations have solidified its place in pony car lore.
The current Mustang features select classic styling cues, such as sequential turn signals, while adding contemporary attributes that make it more aerodynamic. Offered in hardtop and convertible styles, the 2020 Ford Mustang is a winner.
2020 Ford Mustang Review
Ford offers the 2020 Mustang in hardtop (fastback) and convertible configurations. The fastback starts at $26,670, while the convertible begins at $32,170. Add $1,195 for the destination charge.
The Mustang, a rear-wheel-drive model, comes with a standard 6-speed manual gearbox. If you upgrade to the 10-speed automatic, you'll pay an additional $1,595.
Exterior
We've heard so much about the Mustang down through the years, especially the current-generation model that debuted in 2015, marking this pony car's 50th anniversary. The changes since then have been mostly modest, even subtle, as Ford stays true to its timeless look.
Our test model, though, came in one of the Mustang's more eye-catching colors – Velocity Blue. It's a fetching patina, one that draws attention to the vehicle, while offering a handsome contrast to the black convertible roof.
But the car is the most stunning with the roof down. Here, its silhouette becomes more graceful with every corner, line, and curve accented. Or at least it seemed that way. In all, the top-down Mustang makes for a stunning look, one the Dodge Challenger cannot match and that the Chevrolet Camaro doesn't pull off nearly as well.
Interior
We're accustomed to sport coupes such as the Ford Mustang offering excellent room in the first row and awful space in the second row. Nevertheless, the Mustang is a 2+2 model – you'll simply want to use the second row for additional storage space or perhaps ask your guests to pull their legs up to their chests as you drive around town.
Across the board, we've found every Mustang driver's seat to be comfortable, supportive, and supplying varying levels of bolstering. It's very much a driver's car with the instrument panel dominated by a pair of circular dials for the speedometer and tachometer, and a centered digital information center.
Above the display panel near the top of the dashboard are two additional dials for the oil pressure and temperature. Clean lines, an uncluttered center stack, and useful door pockets are features of note.
The standard cloth seats give way to leather on the Premium trim. Our model also had leather touches on the steering wheel, center stack, and the armrest. Yes, Ford even utilizes carbon fiber or something that looks just like it at the top of the console.
Tech
A base Mustang has a 4.2-inch display screen, Ford's standard SYNC infotainment system, two USB ports, Bluetooth, a Wi-Fi hotspot, and a six-speaker audio system. That's the standard package with a screen that's a bit too small for our tastes.
Happily, there are upgrades available, thanks to the Premium Package that's available with both engine choices. Here, you'll find an 8-inch touch-screen display, Apple CarPlay and Android Auto smartphone compatibility, satellite radio, and an impressive 1,000-watt B&O Play audio system. Among the options available are a navigation system and a digital instrument cluster.
Offered standard for this year is FordPass Connect. The way this works is through a smartphone app, where you can remotely locate, start, lock and unlock the car, as well as check fuel levels and mileage.
Remote start is standard with models equipped with the automatic transmission, but it isn't available with the manual transmission.
Safety
Sport coupes are typically behind other models in terms of safety features That's one of the trade-offs for choosing performance first.
But the Ford Mustang does offer several driver-assist features, although they're not standard – you'll have to pay to get them. Among the available features are active lane control, driver attention alerts, blind-spot monitoring, adaptive cruise control, and automatic emergency braking.
In crash testing, the Ford Mustang performs relatively well, with the IIHS assigning the coupe with its top scores in most categories, except for an acceptable score in the small overlap front: driver-side test. Not all tests are conducted on the convertible.
Performance
A Ford Mustang with a four-cylinder engine? Seriously? We haven't seen one since the 1990s, what was then a 2.3-liter motor powering the Mustang SVO. That engine has an output of up to 205 horsepower, depending on the year.
Beginning in 2015, the Mustang gained an all-new turbocharged 2.3-liter inline-four, joining a 3.7-liter V6 and a 5.0-liter V8 as the middle entry in a three-engine lineup. Beginning in 2018, only the turbo and V8 engines remained as Ford dropped the V6. Like the V8, the turbo works with either a standard 6-speed manual or 10-speed automatic transmission.
What's important to know about the base engine is that it is no slacker. Indeed, the naturally aspirated V6 produces 300 horsepower and 280 pound-feet of torque. That's not too shabby for a V6. But the inline-four had the power edge and that's why it was an engine upgrade.
As before, the turbo four produces 310 horsepower and 350 pound-feet of twist. Further, a high-performance version as supplied in my test model swelled its output to 330 hp. That equals the top-end of the performance spectrum for today's most powerful V6 engines.
The other choice is, of course, a 5.0-liter V8 engine. Here, this one has long served as the performance mainstay for the Mustang, a naturally aspirated motor that currently develops 460/480 horsepower and 420 pound-feet of torque. Robust numbers, indeed!
As for the engine at hand, it rises to the occasion. Our test model had the dual exhaust with four tips, which purred and bellowed as the RPMs rose and fell. It offers quick off-the-mark acceleration and sufficient passing power. With the six-speed gearbox to play with, the gear movements came easy and clean. Turbo lag was imperceptible; it might be noticeable with the automatic, but I didn't find it that way with the manual.
Typically, about once each year a Mustang shows up in my test fleet. As the first four-banger Mustang I've ever driven, I wasn't sure what to expect.
Besides its laudable performance characteristics, this pony car supplies wonderfully weighted steering, spot-on handling, and imparts much fun on twisty roads and while pulling out of corners. The Mustang seems like a throwback to another era when cars were fast, fun to drive, and not crossovers.
Sadly, the Mustang represents a dying breed of car styling – we hope Ford has the presence of mind to keep this vehicle alive in both hardtop and convertible configurations.
Competitive Set
The Dodge Challenger and Chevrolet Camaro are the two closest competitors to the Ford Mustang. Only the Camaro offers a convertible. Like the Mustang, the Camaro has a small rear seat. However, the Challenger is the space leader of the three, as it can easily hold four adults.
Other models to consider include the Nissan 370Z and the Toyota GR Supra. If you don't mind four doors, then the Dodge Charger and Kia Stinger are worthy competitors as well.
Our Recommendation
Should you choose a turbo four or naturally aspirated V8? That's the choice before you. We know enthusiasts will gravitate to the latter, which begs for further upgrades including various performance packages ($5,195 or $6,500).
These include summer tires, Brembo brakes, an enhanced damping system, track-inspired features, gauge pack, and other performance enhancements.
We can, however, recommend the base engine configuration for anyone who doesn't place performance above everything else. Certainly, by starting at the Premium trim you'll have many of the features you'll probably want in America's pony car.
2020 Ford Mustang Specifications
| Ford | 2020 Mustang |
| --- | --- |
| Segment | Sport Coupe |
| Price Range | From $26,670 (coupe); $32,170 (convertible) |
| Destination Charge | $1,095 |
| Engine No. 1 | 2.3-liter, turbo I4 |
| Horsepower | 310/330 @ 5,500/6,000 rpm |
| Torque (lb.-ft.) | 350 @ 3,000 rpm |
| Transmission | 6-speed manual or 10-speed automatic |
| Engine No. 2 | 5.0-liter, V8 |
| Horsepower | 460/480 @ 7,500/7,000 rpm |
| Torque (lb.-ft.) | 420 @ 4,600 rpm |
| Transmission | 6-speed manual or 10-speed automatic |
| Engine No. 3 | 5.2-liter, V8 |
| Horsepower | 526/726 @ 7,500/7,300 rpm |
| Torque (lb.-ft.) | 429/625 @ 4,750/5,000 rpm |
| Transmission | 6-speed manual or 7-speed DCT |
| Seating | 4 |
| Curb Weight (pounds) | 3,535 to 4,171 |
| Wheelbase (inches) | 107.1 |
| Length (inches) | 188.5 to 189.7 |
| Width (inches) | 75.4 to 76.6 |
| Height (inches) | 54.3 to 53.6 |
| Headroom (f,r…inches) | 37.6, 34.8 |
| Legroom (f,r…inches) | 45.1, 29.0 |
| Shoulder room (f,r…inches) | 56.3, 52.2 |
| Hip room (f,r…inches) | 54.9, 47.4 |
| Storage (cubic feet) | 13.5 (coupe); 11.4 (convertible) |
| Gross vehicle weight (pounds) | NR |
| Towing (pounds) | NR |
| Payload (pounds) | NR |
| Fuel | Regular |
| Fuel Tank (gallons) | 15.5 or 16 |
| EPA Fuel MPG (city/highway/combined) | 21/31/25 (2.3L) 16/25/19 (5.0L) 14/21/16 (5.2L) |
| Manufacturing Plant | Flat Rock, Michigan |
Data compiled by Tom Keegan. Specifications supplied by the manufacturer.
---
See Also – Charmed, Then Snakebitten by a Shelby GT350
Photos copyright Auto Trends Magazine. All rights reserved.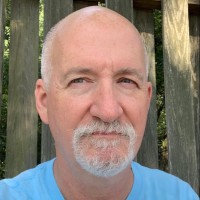 Latest posts by Matthew Keegan
(see all)