Ford fans love their Raptors, with high-performance F-150 and Ranger models to play. A third model, the 2022 Bronco Raptor arrives this summer, pushing the off-road antics ever higher.
Of the three, we expect that the Bronco Raptor will be the top pick for trail crunching.
See Also – 2020 Honda Accord Facts
By the Numbers
Details about the Bronco Raptor have been rolling out for months. Most recently, Ford CEO Jim Farley released the performance numbers and they have exceeded projections. To that end, we give you the 2022 Ford Bronco Raptor by the numbers.
418/440
Ford promised 400 horsepower and the Bronco Raptor delivers. But the numbers are slightly more than expected, coming in at 418 horsepower and 440 pound-feet of torque. That is excellent oomph from the 3.0-liter twin-turbo V6 engine powering this SUV.
Notably, it is less than the 470 horsepower and 470 pound-feet of torque supplied by the Jeep Wrangler Rubicon 392. However, the Rubicon has a massive 6.4-liter naturally aspirated V8. We believe the Raptor's lightweight engine will close that gap.
10
The Bronco Raptor is a perfect "10" in the eyes of some. And who are we to argue? But 10 has another meaning, in this case, it represents the number of forward gears available.
Certainly, we believe this smooth-shifting automatic along with its included 2-speed transfer case is a winning combination for this SUV.
15/17/15
It warrants mentioning early on that the Bronco Raptor consumes gas with abandon. In these days of extremely high fuel prices, the buyer should beware. Expect to achieve 15 mpg in the city, 17 mpg on the highway, and 15 mpg combined under ideal conditions.
Further, you can expect those numbers to fall considerably short when off-roading. Is there a redeeming fact we're missing? Yes, there is one: this model utilizes regular-grade gasoline.
13.1
How much ground clearance do you need? Well, 9 inches is a decent minimum, allowing drivers to ford shallow creeks with ease. The Mercedes-Benz G-Class (9.5 inches), Toyota 4Runner (9.6 inches), and Jeep Grand Cherokee (10.6 inches), easily rise above that.
The Land Rover Range Rover at 11.7 inches is tops in its class. Until now. Indeed, with 13.1 inches of ground clearance (compared to 8.3 inches for the base four-door model), the Bronco Raptor goes where some models fear to tread. Importantly, the Bronco Raptor has a 37-inch water fording capability.
Tackle streams and muddy terrain with confidence here. Lastly, one more related comment: this SUV supplies 13 inches of suspension travel up front and 14 inches at the rear.
47.2/30.8/40.5
Excellent ground clearance and stellar water fording capabilities are one matter. But how does the Raptor perform when battling on extremely rigorous terrain?
The numbers are strong and should supply confidence under the most trail-worthy conditions. Here, this SUV delivers a 47.2-degree approach, 30.8-degree breakover, and 40.5-degree departure angles.
37
Beefy all-terrain tires are the key to what the Bronco Raptor does on rough terrain. Every model comes with 37 x 12.5R17 All-Terrain Goodrich KO tires.
4,500
You definitely won't consider towing while off-roading, but if you like to pull a skiff or fasten a trailer, the Bronco does that too. The standard Bronco pulls a competitive 3,500 pounds. However, the Raptor builds on that to pull up to 4,500 pounds.
$69,995
The Bronco Raptor most certainly isn't an affordably priced model. Doubtlessly, few expected as much. With a price of $69,995, including the destination charge, this version is the most expensive Bronco by far.
Unfortunately, we expect dealer markups and the addition of aftermarket parts will push some models well above the $80,000 mark.
Parting Thoughts
All in all, the Bronco Raptor is the zenith of all matters of off-roading prowess. We'll be keeping an eye on this model and the most-anticipated comparisons to the Jeep Wrangler 392 Rubicon. Let the games begin!
---
See Also – The Rugged Ford Bronco Off-Roader!
Photos courtesy of the Ford Motor Company.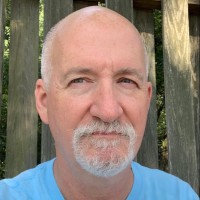 Latest posts by Matthew Keegan
(see all)