It has been nearly a quarter of a century since the Lexus RX appeared, a 1999 model that broke new ground. At the time, luxury utility vehicles were somewhat uncommon as mainstream models dominated. But Lexus saw an opening, particularly from customers who wanted something fancier than a Jeep Grand Cherokee. Thus, the RX was born and four generations later the market has shifted away from cars to SUVs.
2022 Lexus RX 350 Review
After its 1999 release, Lexus quickly saw sales climb for its new model. Within 17 years, Toyota's luxury brand released three generational updates, including the most recent fourth-generation model in 2016. Thus, the current model is in its seventh and likely final year as Lexus prepares an all-new RX for 2023.
If you cannot wait for the new model, you are not alone. The RX remains one of the strongest sellers in the segment, having benefitted from several interim changes, including a three-row RXL model introduced in 2018. The RX also offers a hybrid variant that gives Lexus an important edge in the segment.
Lexus offers the 2022 RX 350 in standard two-row, front-wheel guise for $46,395. Choose the three-row RX-L with front-wheel drive and the cost starts at $49,225. Upgrading to all-wheel drive on either model adds $1,400.
The two hybrid models, the RX 450h and the RX 450hL cost $49,095 and $52,485, respectively. The hybrids come with standard all-wheel drive.
Highlights of the 2022 Lexus RX
Gas or Hybrid System
We mentioned the gas and hybrid choices when discussing pricing. We think that this subject is worth mentioning from the onset as the differences between the two models are noteworthy.
With both models, a 3.5-liter V6 engine is utilized. In the gas model, this engine makes 295 horsepower and 268 pound-feet of torque. Power routes to the front or all four wheels utilizing an 8-speed automatic transmission.
In the hybrid model, the V6 combines with three electric motors to deliver a maximum of 308 horsepower. Here, power routes to all four wheels with a continuously variable transmission at work.
The most significant difference between the two models is in fuel efficiency. The gas models earn 21 or 23 mpg combined city and highway driving. On the other hand, the hybrid delivers 29 or 30 mpg. The 8 mpg difference is significant, especially in these days of elevated fuel prices.
Interior Space
We like the RX 350 as a two-seat model as it offers excellent room for four adults or five in a pinch. Behind the rear seat is a decent amount of cargo space or 23 cubic feet to be exact. Behind the first row, there is 58.5 cubic feet available.
In models equipped with a third row, the standard cargo space is all but eliminated. The RXL may "sound" longer by its "L" designation, but it is not.
Thus, there is just 7.5 cubic feet behind the third row and that's the smallest amount of space we have seen on any model to date.
Further, adding a third row yields very little space. Both seats are cramped, not especially comfortable, and seem like an afterthought. Had Lexus added six inches or more to the wheelbase to accommodate the third row, we would buy in. But they did not, so we do not.
Strong Tech Features
Lexus equips the 2022 RX with a standard 8-inch touchscreen infotainment system. Besides using the screen, this system is also voice- and scratchpad-activated. Yes, the Lexus finger control system remains and the learning curve is long. We suggest taking your time learning it or simply skipping the process by utilizing the other two access options.
Other tech features present include a 9-speaker audio system, HD Radio, and satellite radio. Bluetooth, Apple CarPlay, Android Auto, and Amazon Alexa are standard. Six USB ports are present. There are other upgrades available, but we will mention these in the package choices below.
Robust Safety Features
Nearly every driver-assist safety technology is included with the 2021 Lexus RX. That is not surprising to us as Lexus established itself as a trendsetter when the current generation rolled out. Specifically, Lexus included its suite of driver-assist technologies for that time. Today, the list has expanded to contain most of the current features.
All models come with forward collision warning and forward automatic emergency braking with pedestrian detection. Lane departure warning, lane keep assist, and lane tracing assist are incorporated.
Further, Lexus imbues this model with blind-spot monitoring with rear cross-traffic alert and adaptive cruise control. Finally, automatic high-beam headlights are universal.
The list of available driver-assist safety features includes adaptive headlights and a surround-view camera system. Also, a head-up display, front and rear parking sensors, and a reverse automatic emergency braking system can be had.
Package Choices
Multiple package options are available and include appearance, comfort, and performance. We will examine a few of the more significant ones.
A Luxury Package ($3,890) incorporates 20-inch, 10-spoke alloy wheels with a special chrome finish. This package also includes LED ambient lighting, a perforated semi-aniline leather-trimmed interior, and Gray Sapele Wood with aluminum trim. Further, driver and front passenger power seat cushion extenders, manual rear-door sunshades, and a rear armrest storage compartment are incorporated. Our test model had this package.
Lexus offers a Navigation Package ($2,285) that bundles navigation with a 12-speaker Lexus audio system. The scratchpad is included here. For $3,365, Lexus bundles the navigation package with a 15-speaker Mark Levinson audio system.
Individual upgrades involve an adaptive lighting system with advanced LED lighting ($1,975), LED fog lamps and cornering lamps ($275), and heated and ventilated front seats ($640). Also obtainable is a panorama glass roof with aluminum roof rails ($1,850), a color head-up display ($600), and a wireless charger ($200).
F Sport Options
The RX Series also offers Lexus' F Sport trim. Lexus splits this line into a base F Sport package and a Handling Package that updates the previous Performance package nomenclature. Both choices feature a unique steering wheel and shift knob, aluminum pedals, and special ornamentation.
Lexus does not stop there as unique 20-inch wheels along with front and rear performance dampers are in the mix. Stainless-steel rear door garnish, LED ambient illumination, and seat memory positioning rounds out the package.
Optionally, a Handling Package can be had. This one builds on the base F Sport Package and handling and vehicle dynamics enhancements. Electric power steering, sport steering, and heated and ventilated front seats complete the offering.
Driving Impressions
"Steady as she goes," might be an app descriptor for how the Lexus RX operates. It is as if Lexus' engineers developed this model to offer a balanced blend of power, a smooth ride, and a quiet interior. In other words, Lexus "read" what people want most in a midsize SUV and delivered exactly that.
We have driven several versions of the RX and can say that each one offers ample power. From strong step-off acceleration to capable passing power, the RX accomplishes what it sets out to do.
This SUV is imbued with direct steering, spot-on handling, and firm brakes.
Our choice, though, would be the hybrid as you get all the power (and then some) and better fuel efficiency. Moreover, the added cost isn't all that much. In other words, an RX Hybrid would pay for itself in a few years.
Parting Thoughts
It is time for a new RX as Lexus' competitors are all fielding newer models. That said, the RX remains by far the strongest seller. We think no matter how customers build their SUVs, they'll pay about $55,000 for one. That's within the range of what the RX's competitors charge, but with no hybrid option available.
---
See Also – The Lexus ES is for Budget-Minded Luxury Shoppers
Photos copyright Auto Trends Magazine. All rights reserved.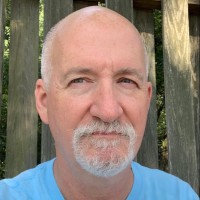 Latest posts by Matthew Keegan
(see all)