Sporty cars are typically very expensive, but there remains a breed of entry-level models to satisfy budget-minded consumers. The Toyota GR86 and its Subaru BRZ sibling are two of them and along with the Mazda MX-5 Miata, prove that driving fun is attainable.
The GR86 marks its 10th anniversary this year for a vehicle that's a fitting complement to the Toyota GR Supra.
2023 Toyota GR86 Review
Toyota offers the 2023 GR86 in three grades – Base ($27,900), Premium ($30,500), and 10th Anniversary Special Edition ($34,360).
The 86 comes standard with a manual transmission. Add $1,500 for the optional automatic. Toyota charges a $1,010 destination fee.
The 86 is a 2+2 Grand Tourer with rear-wheel drive. The anniversary edition is limited to 860 copies and includes a special paint scheme, forged matte black 18-inch alloy wheels, a cat-back exhaust system, and racing stripes on the rear roof pillars.
Our test 86 Premium model came with the automatic transmission and cost just under $33,000.
See Also – 2023 Nissan Z Review
Exterior Remarks
The Toyota 86 has the look of a sports car with its long hood, compact interior, and short rear deck. It doesn't possess the design drama of the Supra with its clean, simple lines. However, this low-slung model dresses the part with its mesh grille and functional vertical air intakes.
Sporty wheel choices, aluminum fenders and roof panels, and a cascading roofline are other features of note. From the rear, the haunch is pronounced, yet visually appealing. The raised lip spoiler and diffuser are signature features of note.
The standard 17-inch wheels on the base model give way to 18-inch alloy wheels set within grippy tires on the Premium trim. LED headlights are standard and become adaptive pivoting lights with the Premium model.
The 10th Anniversary model is available in an exclusive Solar Shift Orange patina. With its unique cat-back exhaust system, it includes a desirable aftermarket feature as standard equipment.
Interior Highlights
Snug is an apt descriptor for the 86's interior. You'll want to bend low and ease yourself inside to avoid hitting the doorframe.
On the other hand, the front seats are comfortable and supportive and most likely supply room for someone as tall as 6-foot 3-inches. That's an estimate based on adding three inches to my height and pushing the seats as far back as they will go.
Don't worry about the rear passengers – there may be seats for two back there, but they're hardly useful.
The dashboard is clean and simple with a digital instrument panel and large touchscreen display features of note. A circular theme runs through the cabin with round knobs, air vents, and secondary controls present.
Toggle switches control traction and drive mode settings. The front seats are manually controlled and wrapped in standard cloth or available leather. Lots of hard plastic pieces decorate the interior. That's no surprise given this model's price point.
Folding down the rear seat expands the cargo room appreciably. That's important because the standard 6.3 cubic foot trunk holds only enough for a weekend getaway.
All models come with keyless entry, push-button start, full power accessories, and dual-zone climate control. Heated front seats and leather seats with suede inserts dress the Premium model.
Technology Features
Toyota equips the 86 with an 8-inch touchscreen display, Bluetooth, Apple CarPlay, and Android Auto. A 6-speaker audio package comes with satellite radio and HD Radio. A pair of USB ports are located at the base of the center console.
An 8-speaker audio system is available as is a 7-inch digital gauge cluster. Features such as a Wi-Fi hotspot, a wireless device charger, and a head-up display are not offered.
Safety Features
Toyota and Subaru are otherwise competitors and typically lead in all matters of safety features. Neither the federal NHTSA nor the industry-supported IIHS has ever crash-tested these vehicles and that's not likely to happen. In any case, the duo would likely score low based on their size, weight, and profile.
Only models equipped with the automatic transmission come with automatic emergency braking, active lane control, and adaptive cruise control. Other features exclusive to the automatic include forward collision warning, automatic high beams, pedestrian detection, and front and rear parking assist.
Enthusiasts may not miss these features, but not including automatic high beams represents a curious omission.
Powertrain Choices
It is worth mentioning that the current-generation 86 benefits from an upgraded 2.4-liter four-cylinder BOXER engine that replaced the previous 2.0-liter engine. As a result, horsepower is up 11 percent and torque 18 percent.
This engine, with its horizontally opposed cylinders, sits low and toward the rear of the engine compartment for enhanced driving dynamics.
The 86 makes 228 horsepower and 184 pound-feet of torque. Power routes to the rear wheels utilizing either a 6-speed manual or a 6-speed automatic transmission. Models equipped with the manual earn an EPA-estimated 20/27/22 mpg city/highway/combined. Those equipped with the automatic make 21/31/25 mpg.
Read Also – About the 2023 Toyota GR Corolla
Driving Highlights
The Toyota GR86 came into being due to this automaker's relationship with Subaru. The BRZ is the blueprint and the 86 is the copy. That Toyota holds a 20-percent stake in Subaru certainly helped make the 86 a reality.
Since its inception, fans have wanted the duo to produce more power. Turbocharging the initial engine was pushed, but the companies responded by simply wedging in an engine that's 20 percent larger. The added weight, though, doesn't make for a much more powerful car, although greater use of aluminum has offset some of those gains.
Yet, the 86 fulfills its mission as a deft handler. Combined with a multi-link rear suspension, disc brakes at the corners, and grippy tires all around, the 86 delivers sports car credibility in a diminutive package.
This doesn't mean, though, that the engine is blasé. One significant improvement is a lowered peak torque threshold – 3700 RPM versus 6700 RPM for the first-generation model.
Quick shifts of the manual gearbox should yield a 0-60 mph time of about 6 seconds or a half-second longer with the automatic. The engine rumbles and the exhaust toots comparatively muffled to the Mustang GT and Camaro SS, but that's understandable given its size.
The little Toyota shines on curvy roads. It may lack the power of a Dodge Charger Hellcat, but it is better poised on hairpins. We know this because our GR86 navigated the famous Tail of the Dragon with its 318 curves across 11 miles.
Keeping the automatic in manual mode and staying within second and third gears proved its mettle – the Toyota stayed centered, delivered excellent feedback, and conquered hills breathlessly. Give some credit to the limited-slip rear differential, a welcome feature for enhancing control.
Toyota GR86 Considerations
Toyota bundles a significant number of driver-assist technologies with the $1,500 automatic transmission upgrade, making this a compelling choice based on features alone. That said, we believe the manual gearbox with its standard throws and clean clutch uptake is the desirable choice here.
The 10th Anniversary edition with its special color, striping, and cat-back exhaust system delivers a unique, limited-edition model. But we'd choose the Premium model and opt for aftermarket enhancements to personalize the 86.
In any case, the Toyota GR 86 fulfills its mission as a budget performance model that's strong on handling with a peppy engine to go with it.
---
Photos courtesy of Toyota.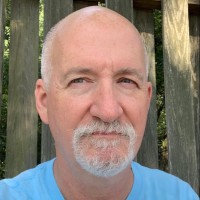 Latest posts by Matthew Keegan
(see all)