Car shows are among the most fun a classic car owner can have. They spend weeks and months preparing their pride and joy for these events. Organizers give trophies and prizes to the winners, so there's a lot on the line.
Classic car shows are unique because they take participants back in time. The Corvettes and Mustangs grandpa drove to school are now part of these exhibitions. The first time going to a car show can overwhelm those who need to figure out what to expect.
Here's what first-timers should do to prepare their cars for their first show.
1. Research Events
The first step in preparation is to search for events. There are a few different types of shows classic car owners should know before paying money to register. The three most common are:
Traditional
Traditional car shows are the most common in the auto-enthusiast world. Owners bring vehicles from any manufacturer and show off their prized possessions. The exhibition may separate the cars by generation or vehicle type. Organizers hand out trophies and ribbons based on the category.
Car-Specific
Sometimes, car shows will be for a specific type of vehicle. For example, Chevrolet owners in Raleigh, North Carolina, gather annually for the Piedmont Classic Chevy Club's car show. Club members proudly display their Chevys through 1985 at the annual shows.
Racing Festival
Racing festivals aren't a typical show, but they're an exciting time for auto enthusiasts. At these events, car collectors of any make and model gather to experience authentic racing vehicles. Professional drivers also do demonstrations and wow the crowd with high-speed exhibitions.
2. Clean the Car
Classic car owners will likely enter a traditional or car-specific show. Regardless, cleaning the car is the first task they should take care of. A spotless vehicle is necessary for any entrant who wants a solid shot at placing for any awards.
Owners should aim to clean every nook, cranny and crevice inside the car. The judges will heavily scrutinize, so participants should put themselves in their shoes and consider what they'd inspect.
It would be wise to start with waxing before the show. Waxing will make any classic car look as good as new. It will also prevent rusting, and adding a nice coat to the car is good practice. Proper waxing makes a car shine like it's supposed to.
Also, it's hard to predict the weather. Rain and storms could hinder the day, especially in areas where it rains off and on.
3. Protect the Vehicle
Next, classic car owners should think about protecting their vehicles. Being cautious comes in two forms.
First, participants should be extra careful when transporting their classic vehicles to the car show. Some owners drive their vehicles there, especially if they live nearby, but others use an auto transport company to keep it safe.
Driving has a higher possibility of crashing. An accident could cause the owner to lose thousands in depreciation and shell out money in legal fees if they hire an attorney.
Second, protection comes in the form of consistent upkeep of the exterior. The paint job is the first thing people notice about the classic car, so it's worth the time and effort to ensure the vehicle looks like it should.
Owners can keep their prized possessions clean by investing in a cover and washing the vehicle regularly. A covering protects the car from direct sunlight, and washing eliminates dirt, salt and other debris.
4. Remember Tiny Details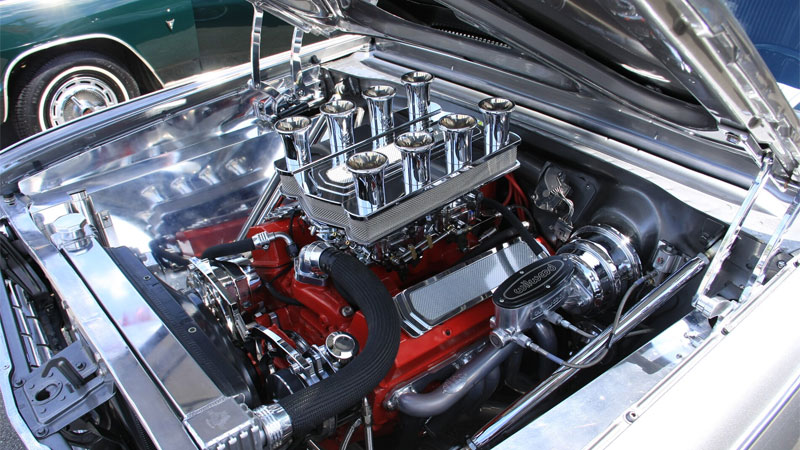 Every detail matters in a car show. Getting a perfect rating on the first try may be too high of an expectation, but judges are impressed by the tiniest details.
For starters, car show participants should remember to keep their trunks clean. Judges don't want to see a dirty rag or brake fluid container. It's wise to remember to take everything out and make the car look attractive, as if it's ready for a show.
Besides the trunk, the backseat, front seats, floors and every area should look spick-and-span. A clean interior matters as much as a clean exterior for the judges.
A clean interior should be a priority for any car show participant. However, classic car owners should be mindful of what products they use to clean their vehicles.
For example, vinyl and plastic surfaces need mild soap and water. The windshield requires an automotive glass cleaner like Chemical Guys CLD30016 or Invisible Glass, so owners should avoid using household versions. In fact, products like Windex may leave streaks and cause damage.
5. Maintain Regularly
Keeping up with aesthetics is significant in these exhibitions. Still, it's essential to remember maintenance for the mechanical side of the car.
Classic cars can be trickier to maintain because replacement parts are challenging to find. They can quickly become expensive due to their rarity. The manufacturer likely stopped making them years ago, depending on the vehicle's age.
Classic car owners should schedule regular checkups with a trusted mechanic experienced in caring for their model. Some vehicles can easily be worth six figures or more, so finding someone knowledgeable and dependable is critical.
Owners should aim to keep their cars safe from outside forces but still drive them once every two or three weeks to ensure the engine runs smoothly.
Driving is especially critical in winter when cold air takes its toll on the machine. Car shows tend to be in the spring and summer, so winter upkeep is vital. Vehicles lose tire pressure in the winter, causing flat spots and unwanted damage.
6. Stay With the Classics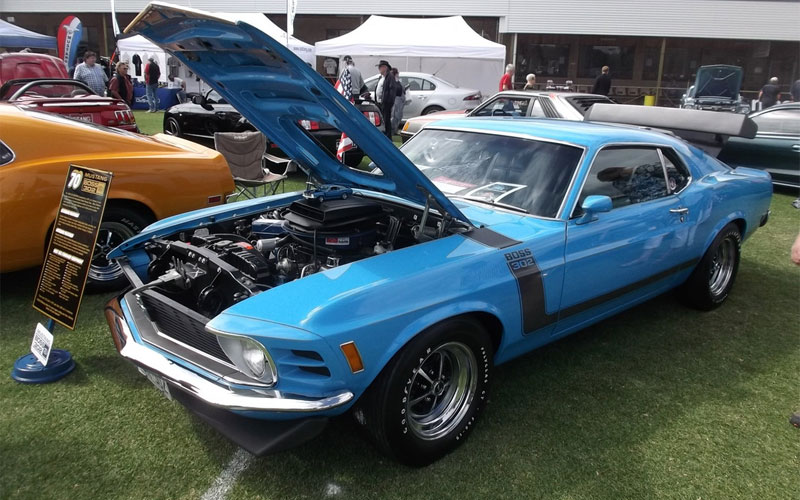 One perk about having a classic car is that the owner can do anything they want. The modification options are all at their fingertips, but they might not be fit for the car show. First-time participants should talk to experienced owners and find out what the judges look for in originality.
Many judges are picky about specs. They are likely looking for originality at a classic car event. They want to see cars with original parts instead of aftermarket upgrades.
The ingenuity with aftermarket parts is respectable, but tradition holds higher value. Car shows are supposed to be a time capsule back to the simpler days of automobiles.
Classic car owners should aim to keep the car as close as possible to how it looked when it rolled off the lot. Judges can easily spot non-original parts, so there's no point in fooling anyone.
For transparency's sake, participants should create a spreadsheet, poster or diagram detailing all the modifications made to the car, if any. The judges will likely appreciate transparency and could be more forgiving in scoring.
7. Personalize the Car
Mechanical modifications usually don't go over well with the judges, but car owners can personalize some exterior details.
For example, the license plate is customizable. It's hard to imagine a 1963 Corvette Stingray with a 2023 license plate. Many participants will use a customized plate at a show to return the vehicle to the year it was made.
8. Prepare for the Show
The last thing first-time participants should remember is to prepare themselves for the exhibition. Car shows often last all day, so they should remember a few things.
First, entrants should bring comfortable seating. Visitors will walk by all day to see the cars, so seating will prevent fatigue from standing. They can also improve the ambiance with music. Playing music from the era of the vehicle puts passersby in a time machine going back to the days of yesteryear.
Planning for a Classic Car Show
Car shows are a fun time for gearheads who get to show off their prized possessions. Seasoned veterans and first-timers must adequately prepare their vehicles to win those coveted prizes and the bragging rights that come with them.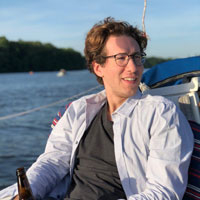 Latest posts by Dylan Berger
(see all)