New Chrysler Pacifica minivan may give the males amongst us one less reason to avoid a minivan.
No doubt, the minivan segment has seen better days. And those better days aren't likely to return, due mostly to a bevy of crossover sport utility vehicles offered by luxury and mainstream brands alike. Quite frankly, SUVs are red hot while minivans are an embarrassment, at least to one gender.
Chrysler was behind the modern minivan push, what brought the Plymouth Voyager and Dodge Caravan to the market in 1984. Notably, the segment peaked just over a decade later. Since then, most manufacturers quit producing minivans as sales declined, but a handful have persisted.
Today, the Chrysler Town & Country and Dodge Grand Caravan represent Fiat Chrysler's two offerings. Consumers can also shop the Toyota Sienna, Honda Odyssey, Kia Sedona, and the Nissan Quest. Yet, such brands as Ford, Chevrolet, GMC, Hyundai, and Volkswagen are no longer represented. Furthermore, even Mazda with its "true" minivan, the svelte Mazda5, has bowed out.
2017 Chrysler Pacifica
Fiat Chrysler has promised to stay in the segment despite its niche appeal. The two FCA minivans account for roughly half the industry's sales, so maintaining a presence is sensible. Indeed, beginning this spring, an all-new Chrysler minivan will roll out, but this time it will sport the Pacifica model name, what was once ascribed to a large crossover sold by Chrysler from 2004 to 2008.
By the way, Dodge won't get a new model, but it will continue to sell the current generation Grand Caravan for the short term.
The 2017 Chrysler Pacifica seeks to take back the benchmark long set by either the Honda Odyssey or the Toyota Sienna over the past 15 years. Importantly, the new model is more exquisite, polished, and sumptuous, and will come with something no other manufacturer offers: an optional plug-in hybrid electric vehicle (PHEV) variant with a 30-mile electric-only range.
A Contemporary Chrysler Countenance
The Pacifica's fascia is a familiar one too as it aligns nearly perfectly with the Chrysler 200. An even belt line, a sloping roof line and chrome garnishment are present. A wraparound rear window offers a more upscale arrangement. Wraparound combination lamps and chrome trim can also be found.
As for the dual sliding doors, they're very much present. Just like the liftgate, they can be opened hands free — a kicking motion under either door or the liftgate will open same.
The platform undepinning the minivan is new from the ground up, but the proportions align closely with the outgoing model. Nevertheless, Chrysler managed to squeeze out enough extra interior room to make this minivan a true 8-seater, up from the previous seven seats.
Making a Case for Men
Importantly, the rear interior seats can fold flat, making it possible to carry an 8 x 4-foot sheet of plywood. That, my friends, may help lure the menfolk who might have been thinking "pickup truck" or "SUV" when searching for a new vehicle, but now have one less reason to reject a minivan. Okay, not maybe a great reason to switch, but at least one that hadn't existed previously.
Under the hood of this minivan is a 3.6-liter, V-6 engine making 287 horsepower and 262 foot-pounds of torque. It will come paired with a 9-speed automatic transmission. Further, six trim levels are associated with the standard model; two trim levels come with the hybrid.
Choose the Pacifica Hybrid and the same V-6 engine is paired with an electrically variable transmission featuring a pair of electric motors with both capable driving the vehicle's front wheels. In addition, a 16-kWh lithium-ion battery pack is part of the hybrid system. Importantly, Chrysler estimates that the electrified minivan will get 80 MPGe in city driving.
Stow 'n Vac Meets Stow 'n Go
Chrysler ripped a page out of the Honda Odyssey playbook by offering a vacuum system inside the minivan. Conspicuously, a Stow 'n Vac integrated vacuum has been exclusively designed for the Pacifica and is powered by RIDGID.
The vacuum, along with the company's trademark Stow 'n Go seating system to provide this model with an important edge. By the way, those seats are also power operated — a switch located on the B pillar automatically moves the front seat forward so that the second row seat can fold into the floor tub.
Access to the third row seat is easier than ever too. An "easy tilt" features positions the second row seat forward to provide access to the third row. Notably, it does so even with a car seat installed in the second row.
Innovative Theater and Audio Systems
Other innovations present include an available an all-new UConnect Theater rear seat entertainment system. That system joins an 8.4-inch touchscreen display and your choice of premium audio units — a 13-speaker Alpine system or a 20-speaker Harman Kardon system.
Additional standout features in the 2017 Chrysler Pacifica, include keyless entry and push button start, a tri-pane panoramic sunroof, and a host of available safety features, including adaptive cruise control, forward collision warning with automatic braking, lane departure warning and lane keep assist, and parking assist.
Will the new Pacifica make the grade? Despite losing the Town & Country mantle, Chrysler's newest minivan appears to be a strong improvement over the outgoing model.
Internally, the automaker is as positive as expected about its latest offering. Noted Timothy Kuniskis, Head of Passenger Car Brands, FCA – North America, "The all-new Chrysler Pacifica was thoughtfully designed and engineered to provide unsurpassed levels of comfort, convenience, technology and functionality, making it the perfect combination for modern families."
Release Dates and Pricing
Pricing for the Chrysler Pacifica will be announced closer to its spring 2016 release date. However, the Pacifica hybrid will not make its debut until the second half of the year.
See Also — Buick Renaissance: Yet Another Riviera Teaser?
Chrysler Pacifica photos copyright Auto Trends Magazine. All rights reserved.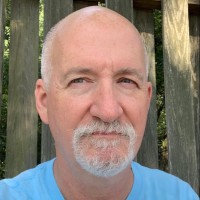 Latest posts by Matthew Keegan
(see all)