The F-150 Lightning launches what may prove a pivotal moment in consumer acceptance of EVs.
---
Embracing full electrification is a process that has taken time. In the late 2000s, Tesla introduced its all-electric Roadster followed a few years later by its wider-production Model S sedan. Nissan gave us a volume Leaf EV in 2011.
Since then, the market has gradually incorporated more EVs with manufacturers investing billions of dollars each to make the transition from petrol to electric.
Ford F-150 Lightning
This week, Ford rolled out the first Lighting EV, a full-electric F-150 pickup truck. By nameplate, Ford produces the most full-size pickup trucks in America, although GM typically outsells it with a pair of models under the Chevrolet and GMC labels.
No matter, Ford possesses the highest overall recognition, therefore it is a significant achievement when this model pivots to electrification.
Convincing pickup truck owners to consider electrification is the key to all shoppers embracing the technology. At least that is what the experts say. But it is a bit more complicated than that as several factors come into play, including cost, range, towing, and availability. Ford, though, may have set the bar in pricing with its near $40,000 base pricing threshold.
However, the current prices will not hold as inflation, materials cost, and related expenses rise. In a recent Auto Trends Magazine exclusive, Dr. William R. Conti of IEEE outlined the challenges facing us today.
Here's how we see the current market shifting as the Ford F-150 Lightning arrives in the market.
Great Expectations, Inevitable Disappointments
Early on, a rash of manufacturers jumped in to produce EVs. The Nissan Leaf is perhaps the best-known of the lot. The Chevrolet Volt, although credited with launching GM's EV aspirations, was a plug-in hybrid.
The Mitsubishi i-MiEV, CODA Sedan, Think City, and the Smart ED was among the earlier models available. But all had one thing in common: a very short range. In the case of Mitsubishi, it was 59 miles.
All four models are gone along with dozens of other EVs. Some models, such as the Fiat 500e, were strictly compliance vehicles. This means they were built to meet California's rigorous regulatory requirements and were typically limited to that state alone.
Clearly, the failure or cancellation of numerous early EV models was interpreted by some that the market wasn't ripe for acceptance. On the other hand, numerous factors were at play, including high costs, limited range, and poor charging infrastructure.
Gradually, though, costs have come down, the average range is approaching 250 miles, and charging networks are expanding across the country.
Model Layout Practicality
Nearly every EV produced until recently has been a car. But consumers want utility vehicles and trucks. Developing electric SUVs and pickups, however, is a bit more challenging and a lot costlier as the size and weight of battery systems come in.
The good news, though, is that after years of development, lithium-ion battery systems are more efficient, offer a longer range, and are a bit more affordable.
Tesla, which seems to have read the market correctly all along, rolled out the first mass-produced SUV in 2015 with the Model X's release. Five years later the company followed with the Model Y, giving this all-electric automaker two utility vehicles.
What it hasn't produced, at least not yet is a promised electric pickup truck. Dubbed the Tesla Cybertruck, it represents yet another long-promised, but much-delayed model. When it does finally arrive within the next two years, several other models from competitors will already be on the market.
Here Come the Electric Trucks
Ford may be making all the news about electric pickup trucks, but it is not the first manufacturer with one. Late last year, both GM and upstart Rivian introduced their initial models. Specifically, the GMC Hummer EV and Rivian R1T arrived with mixed fanfare with the former's high cost and the latter's questionable towing capabilities factored in.
Still, the Hummer EV signaled to the market that GM's in-house Ultium electric platform is a game-changer. As for Rivian, production problems have tempered appeal. Also, the R1T starts at around $67,000 and that is also high.
F-150 Lightning Strikes Rapidly
Ford, though, announced in early 2021 that it would bring a full-electric F-150 variant to the market this year and did so in a "lightning" fashion. Indeed, with just over a year of development, planning, and production, the Ford F-150 Lightning is here. Moreover, it is a true volume model, unlike the GMC. Further, with a starting cost of around $40,000 it easily undercuts Rivian.
Ford claims more than 200,000 orders in hand with an annual production capacity of around 150,000 vehicles. Add in another 700,000 or so annual units to the standard F-150 and the Blue Oval is poised to dominate the market.
The F-150 Lightning has the potential for tipping the market, especially if its projected 230- to 320-mile range holds up. Further, towing is another important area to shoppers, and this is where it gets interesting. Indeed, with a standard towing capacity of 5,000 pounds, the F-150 Lightning does not come anywhere near the base 8,300-pound capacity of the standard F-150.
But the good news is that with an available towing package, the pulling capacity rises to 7,700 pounds. That's within the range of midsize pickup trucks and not far off the pace of an F-150 equipped with a 3.3-liter V6 engine.
This tells us, though, that drivers who need a higher towing capacity won't consider the Lightning. On the other hand, there is a strong pool of drivers who simply do not tow. Further, with a payload capacity of 2,079 pounds, five adults and hauling a bed full of mulch is doable.
Looking Ahead
Ford may easily sell every single one of its available electric trucks. But to capture more customers it will have to figure out how to increase range, improve towing, and maximum payload.
The ongoing semiconductor chip shortage and the surging cost of rare earth materials, however, may restrict those plans. Moreover, competing models from established manufacturers such as Ram, GMC, and Chevrolet will follow. Lastly, Tesla is likely to produce the Cybertruck, with loyal followers certain to jump in.
As far as representing a tipping point in EV adoption, the all-electric pickup trucks may capture some buyers, but it will take much more to convince others to jump in. Meanwhile, we look forward to testing the F-150 Lightning and will give it a fair evaluation as we did with the Ford Mustang Mach-E.
References
---
See Also – Doubled Capacity: Ford F-150 Lightning
Photos courtesy of the Ford Motor Company.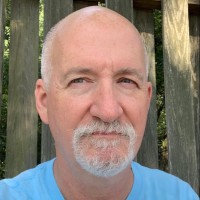 Latest posts by Matthew Keegan
(see all)