Last week, I shared certain details surrounding the 2018 Toyota C-HR. Some of the information was under embargo and that meant me honoring Toyota's request to keep three points under wrap until 4 a.m ET on March 8, 2017.
Well, the time has come and those three points about the C-HR can now be freely shared:
1. Pricing
Originally developed for Scion, the Toyota C-HR retains some of the pricing strategies of the now defunct youth-oriented brand. Specifically, Scion offered mono-spec models, well-equipped vehicles with one trim level.
The 2018 C-HR offers a modified version of that strategy with the standard XLE model retailing for $22,500. If you want a few extra features, such as color-matched front and rear passenger door handles with touch-sensor lock and unlock capability, integrated front fog lights, plus, power side mirrors with turn signals, blind spot warning indicators, puddle lights with "Toyota C-HR" projection, and auto-folding functionality, then you can find them in the XLE Premium grade.
The top trim model adds $1,850 to your price, bringing your cost to $24,350. Add $960 for the manufacturer's destination fee. Remember, this is a front-wheel drive model with 2.0-liter four-cylinder engine paired to a continuously variable automatic transmission. Neither a manual transmission nor all-wheel drive is available.
2. Fuel Economy
You won't see a difference in fuel economy numbers with the 2018 C-HR as both trims are nearly identical. That said, the numbers shared are Toyota estimates and have yet to be affirmed by the US Environmental Protection Agency.
Toyota estimates a fuel economy rating of 27 mpg in the city and 31 mpg on the highway for a combined 29 mpg. These numbers are below what some competitors are offering, including the Mazda CX-3 and Honda HR-V. Then again, the C-HR rides a slightly larger platform than its competitors. To say the C-HR fills the white space between subcompact and compact models such as the Toyota RAV4 would be an accurate assessment.
3. Driving Impressions
The third and most significant embargoed point has to do with the C-HR's driving impressions. I was eager to share this information with you last week, but was unable to do so.
One important point to mention up front: comparing this model to other crossovers may not yield an accurate comparison. I mentioned the vehicle's larger size earlier. Also, the C-HR offers superior control thanks to its Nurburgring-tuned handling. At least that's what Toyota claims.
I won't dispute the handling edge as this is one of the chief attributes of the new model. But before we move on to its "on the road" capabilities, it is important to examine what gets this model moving, namely its 2.0-liter four-cylinder engine paired with a continuously variable transmission (CVT).
The engine is new to Toyota and will eventually find wider application, but nothing was mentioned yet where that might occur. This normally aspirated inline-four produces 144 horsepower and 139 pound-feet of torque.
Step on the gas pedal and power builds slowly, then quickly picks up speed. Keep the pedal to the metal and you'll hear the engine's RPMs build, pull back, build, and pull back again. This means Toyota introduced transmission mapping to reduce one of the significant annoyances of CVTs, namely the sensation that the engine is going to blow. Just as it hits 6,000 RPMs, it drops to 5,000 RPMs before resuming its upward pace.
While getting off to a somewhat tepid start, the 2018 C-HR does offer satisfactory mid-level kick and that should satisfy at least some people. The fun begins when you tackle the twisty roads as this crossover stays planted while you zig and zag your way through. Strong torsional rigidity helps as does the double wishbone suspension at the rear. A 26-mm stabilizer bar and SACHS dampers with urethane upper supports are present, what enhances vehicle agility. Ventilated disc brakes are up front and solid discs are in the rear with the rigid rack-and-pinion system bolted to the front suspension.
Engaged driving? Yo'll enjoy it! Take this crossover on your favorite curvy roads and you may well fall in love with it. Toyota hopes so — where customers might not consider the Toyota 86 because of its size, the C-HR offers at least some of the nifty driving characteristics the diminutive sports car supplies.
The Bottom Line
I won't rehash what I said last week. Please review that information to come to your own conclusions.
Toyota is nothing but transparent, so much so that the engineer responsible for leading the global engineering activities on the C-HR was present. Further, Hiroyuki Koba sought out the drive impressions of several journalists, including yours truly.
Although initially surprised that all-wheel drive isn't available, I don't envision that as being a show-stopper for all customers. True, if Toyota plans to push beyond the 60,000 units it expects to sell in 2018 (30,000 this year), all-wheel drive might be something to consider. On the other hand, the added weight could affect handling and the drive experience plays an enormous part in all matters C-HR.
What I would have liked to see available was an option of a six-speed manual gearbox, something the Nissan Juke offers and a feature that is desirable in that model. When I asked about the European market spec vehicle, Koba said the C-HR would offer a manual gearbox. Further, automatic blipping is part of the equation, a much-desired feature for enthusiasts.
Koba mentioned a possible turbo in the future and that caught my attention. Even though this model has a higher profile than cars (Coupe – High Rider) its performance side is just waiting to be enhanced. I would opt for boosting over the possible addition of a larger engine — such as the 2.5-liter four-cylinder found in the RAV4. Adding excessive weight would only diminish the overall experience.
Should the C-HR catch on, it could change the way people look at the Toyota brand. Indeed, the 86 has certainly helped, a model that has also made the transition from Scion (FR-S). Further, the Coupe High Rider might also find a cult-like following, with devotees customizing their rides through computer tuning, enhanced exhaust systems, special skirting, unique wheels, and the like. The 2018 Toyota C-HR goes on sale in April in the United States, starting what will certainly be numerous spirited discussions about this special crossover.
Photos copyright Auto Trends Magazine. All rights reserved.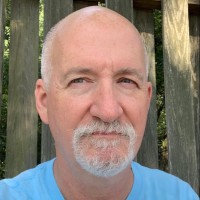 Latest posts by Matthew Keegan
(see all)