Rumor: A plug-in hybrid Lexus UC may be under development
---
The rumors first surfaced in late June and only became stronger through the extended Independence Day weekend. When we learned that Lexus might develop a version of the Toyota 86, which itself is derived from the Subaru BRZ, that caught our attention.
Sketches and photo renderings showed us what the vehicle might look like and we were intrigued by the possibility.
But as with any rumor, this one is short on facts and long on speculation. Regardless, it is something too hard to ignore and after digging deeper we think it is entirely possible that the so-called Lexus UC may come to the market.
Japanese Enthusiast Site, Spyder7
So, how did this rumor come to be? Well, none other than Car and Driver shared details from Spyder7, a Japanese "scoop network." That site says that when Toyota unveiled the new GR86 Japanese version with the Subaru BRZ in April 2021, it had "obtained rumors" of a Lexus version of the 86. The all-new 86 hits the Japanese market in late 2021, with the U.S. debut following.
According to Spyder7, a "UC" model is in the works. That name parallels the "UX" naming convention for Lexus' current smallest SUV, with "U" representing urban and "C" standing for coupe. If the Urban Coupe comes to the market, that model would give Lexus three sport coupes (or grand tourers) – the RC/RC F and the LC representing the others.
See Also – 2023 Toyota GR86 Review
Hybrid Powertrain Performance
If you are not intrigued by the possibility, just think of what the UC might become. First, it would share the 2.4-liter flat-four powering the 86 and BRZ. This engine produces 228 horsepower and 184 pound-feet of torque. Importantly, customers have a choice of 6-speed manual or a 6-speed automatic transmission.
Second, Lexus, with its eye toward electrification, is not likely to offer a naturally aspirated version of the UC. Instead, it may go full hybrid from the onset, by adding an electric motor and a battery pack. Thus, as quick as the Toyota and Subaru should prove (estimated 0-60 mph time of 5.5 seconds), the Lexus would be slightly faster.
Need for Speed…and Efficiency
Indeed, whether Lexus chooses a conventional hybrid or a plug-in version, that combination could bring the UC's 0-60 mph time nearer to 5 seconds. Further, when the engine and motor are not combining to deliver optimum performance, the electric motor will have ample opportunity to power the UC alone, such as when cruising.
Therefore, the combined 27 mpg for the 2020 BRZ automatic (which we think will carry over for 2022), should be easily eclipsed. Even 30 mpg for the UC would be noteworthy, but then Toyota Motors does have a habit of exceeding our expectations in all things hybrid.
Rumors of a Lexus UC mild-hybrid, though, could lower our expectations considerably. But we think Lexus will bank on performance while ensuring efficiency, a proven 1-2 punch for this luxury marque.
Imagine Lexus Styling
If the UC comes to pass, it won't be a lightly reconfigured version of the Toyota 86. As this Twitter spy shot shows, it would advance all the Lexus attributes we are all familiar with, including a spindle grille, sharp lines, and deep cutouts. We would also expect advanced lighting, stunning wheels, and perhaps a diffuser like none other.
Inside, the usual exquisite leathers, chrome trim, and wood inlays or carbon fiber pieces are without question. Add in the latest safety and tech features, including an oversized touchscreen and a green-friendly digital dashboard, and the UC may very well get other luxury manufacturers to seriously consider their car-building plans.
Eyes on Lexus
Rumors only go so far. We want substance. That said, we think that if the UC buzz has legs, Lexus will announce its plans sooner, rather than later. The November Los Angeles Auto Show would be the ideal venue for accomplishing this. If so, a 2023 Lexus UC might go into production next spring with "in the wild" viewings this time next year.
---
See Also – Vroom! Lexus Reveals the IS 500 F Sport.
Photos copyright Twitter, Toyota, and Subaru.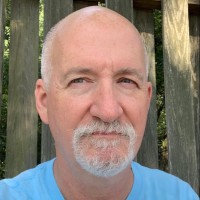 Latest posts by Matthew Keegan
(see all)