The subcompact crossover utility vehicle or SUV segment is booming, due to a slew of new products introduced within months of each other this year. The segment is not new, but it does demonstrate that consumers have an insatiable appetite for all things SUV. As a result, manufacturers are looking for ways to satisfy that demand.
We saw our first subcompact SUVs in the 1990s in both the first generation Kia Sportage and the Chevrolet Tracker. Those vehicles either grew in proportions or were replaced by larger models to reflect consumer interest in spacious SUVs.
Demand for compact models such as the Honda CR-V, Ford Escape, Nissan Rogue, and the Toyota RAV4 have seemed to indicate that larger is better. But interest in vehicles such as the Nissan Juke and Kia Soul has also shown manufacturers that the bottom end of the segment has significant potential. Indeed, as consumers continue to shift from cars to crossovers, the subcompact SUV segment is a logical place to revisit.
A Common Platform
The Fiat 500X is one such subcompact SUV, a model built in Italy and twin to the all-new Jeep Renegade. It is a platform mate with not just the Jeep, but with the Fiat 500L, the Ram ProMaster City as well as Fiat and Alfa Romeo models not sold in the states according to Car & Driver.
As the third line of Fiat 500 models sold in North America, the 500X offers something the other two models do not: available all-wheel drive. Yes, front-wheel drive is standard and a 2016 Fiat 500X Trekking edition with power sent to the front wheels was a recent weekly driver.
The Fiat 500X arrived on the market soon after the Chevrolet Trax made its debut and about the same time as the Jeep Renegade and Honda CR-X. The Mazda CX-3 will follow and along with the Juke, Soul and a handful of other multi-purpose vehicles, affordable utility vehicles are gaining in numbers and sales momentum.
---
2016 Fiat 500X
View manufacturer details and pricing
---
The 2016 Fiat 500X is sold in Pop ($20,000), Easy ($22,300), Trekking ($23,100), Lounge ($24,850) and Trekking Plus ($27,100) editions. Except for the Pop, all-wheel drive can be had across the model line, adding $1,900 to the corresponding model line's base price. Fully loaded, a top-end model pushes $30,000.
The base Pop gives shoppers a choice of a naturally aspirated 2.4-liter four-cylinder engine (180 horsepower and 175 foot-pounds of torque) paired with a nine-speed automatic transmission or a turbocharged 1.4-liter four-cylinder engine (160 horsepower and 184 foot-pounds of torque) paired with a six-speed manual transmission.
My test model came with the larger engine and the automatic transmission. It was my third go 'round with the nine-gear slushbox, as tested Chrysler 200S and Jeep Cherokee models were similarly outfitted.
So before I go cover all the nuances of the new SUV, allow me to give you the "skinny" on the driving aspect.
On the Road
The larger four is suitable for the 500X. The transmission takes some getting used to and even then there were times I could feel it hunting for another gear. This model also offers three driving modes: normal, sport and weather. When operated in sport mode, the gear shifting seems strained and spaced further apart.
Working with extra forward gears makes for tighter shift points. Whereas you might find yourself in fifth gear at 45 mph, the 500X had me there at 32 mph. You can operate the transmission in manual mode, but that means working through nine forward gears. I think I'll stick with my preferred six gears.
The occasional awkwardness of the ZF-supplied transmission shouldn't surprise too many people, especially as Fiat Chrysler has already issued three software updates for affected Jeep Cherokee models. That the sluggishness and delayed gear changes inherent in some of the earlier models might be felt in the 500X (as well as in the Renegade) may mean a software update is forthcoming.
Acceleration is fair for this model. You won't get there in a hurry and moving up to highway speeds from a full stop will take you there in about nine seconds. Certainly, this model is optimized for efficiency. Its 22 mpg city and 31 mpg highway rating translates to 25 mpg combined. I averaged about 26 mpg across more than 370 miles of driving.
Size matters when it comes to front-wheel drive and the SUV's diminutive size means torque steer was not evident. Not that the 180 horses represent an outstanding number, but it is sufficient for this tiny vehicle and has no effect on involuntary wheel movement. The steering offers little feedback, even in sport mode. Navigating a tight turn is a breeze, but this isn't an SUV that offers spirited driving. Perhaps when equipped with all-wheel drive, the handling would be better, but in the tested front-wheel-drive model it was just east of numb. I must say that the ride is comfortable, especially for such a small vehicle.
A Common Family
Scan the entire Fiat product line — 500, 500L and 500X — and the similarities are certainly there. The 500X's face is closer to the 500L, but its profile gives the appearance of a stretched, four-door 500.
The 500X's front fascia is marked by round headlights and is 80 percent surrounded by LED trim lights. Daytime running lights sit below the headlights and fog lights offset the lower grille, itself outfitted with a kick plate. Color-coordinated side mirror caps, fashionable wheels and distinctive rocker panel trim accents the profile.
To the rear, the 500X is dominated by rectangular tail lamps punctuated by chrome centered trim. A rear kick plate with twinned exhaust tips is also apparent. The test model came with a built-in roof spoiler. Rear fog lamps were also included.
500X Interior Layout
The 500X's strong suit is its interior. It is smartly designed and offers room for up to five. Four would be ideal, but at least you can fit people in the rear. I found that it has more interior room than the Nissan Juke.
The front seats are firm, supportive and comfortable. You get the odd round headrests peculiar to Fiat and 500 watching on the seat faces. Between the front seats is the smallest of closed storage areas, but it is deep. The center stack is marked by a UConnect color display on top with buttons, vents and dials underneath. At the base of the stack are the requisite USB, 12-volt outlet and auxiliary input ports. A deep and broad open storage area will hold your smartphone. The transmission shifter, drive mode knob and electronic parking brake switch are located between the seats.
You get a flat-bottomed steering wheel with the Trekking edition along with hand grips. Cruise and secondary controls are located on the steering wheel. Behind that is a three-gauge instrument panel with the outboard cowls housing the speedometer and tachometer. The center gauge holds the digital driver's information center.
To the rear is a split-folding 60-40 bench seat. However, to get it to fold, you will need to push one or both front seats forward to allow the seat to drop in place. That may not be a problem with the average driver, but perhaps a challenge for long-legged drivers who prefer to push their seat all the way back. I fit my six-foot frame in the rear seat and had enough headroom. But with either front seat pushed back, my knees were in my face.
Kudos to Fiat for designing oversized in-door storage compartments up front and generously apportioned compartments for the rear doors. The dual glove box is another helpful feature, giving this model another storage compartment. This model provides two cup holders up front and four in-door drink holders. There is no rear armrest/cup holder compartment present. Netted seat back storage is included.
The Best Fiat Yet
As the saying goes, "three's a charm." With Fiat, that doesn't mean the 500 and 500L are terrible, but it does mean the 500X is the best of the lot. The interior has the expected plastics and soft-touch material, but it doesn't look cheap or shoddy. The versatility of the 500X is superior to the similar 500L. It offers a smarter layout and seems destined to succeed. Keep an eye out for transmission issues, however.
Paying more than $25,000 for a model in this class seems steep. Tiny SUVs are certain to become profit centers for manufacturers as buyers spurn similar-sized car models for vehicles costing at least $5,000 more. In any case, the 500X is better than the 500L and should finally give the Fiat brand a sales winner.
---
2016 Fiat 500X Trekking
Sticker price from $23,100
Price as tested: $25,700
Seats 5 occupants
2.4-liter 16-valve four-cylinder gasoline engine
180 horsepower @ 6,400 RPM
175 foot-pounds of torque @ 3,900 RPM
3.46 inches bore by 3.82 inches stroke
Engine compression ratio: 10.0-to-1
9-speed automatic transmission
Wheelbase: 101.2 inches
Length:168.2 inches
Width: 80 inches
Height: 75.5 inches
Passenger volume: 91.7 cubic feet
Storage volume: 12.2 cubic feet
Towing capacity: NR
EPA: 22 mpg city, 31 mpg highway
Regular grade gasoline
Fuel tank: 12.7 gallons
Curb weight: From 3,095 pounds
IIHS safety rating: Not rated
Limited vehicle warranty: 4 years/50,000 miles
Powertrain warranty: 4 years/50,000 miles
Corrosion warranty: 4 years/50,000 miles
Vehicle assembly: Melfi, Italy
---
See Also — Fiat Chrysler Not Giving Up On the Dodge Brand
2016 Fiat 500X photos copyright Auto Trends Magazine.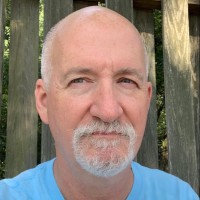 Latest posts by Matthew Keegan
(see all)