The Chevrolet Silverado offers rock solid performance with three new engines to show for it. The Silverado is the type of truck is fit for both work and family with three cabin choices available.
---
Chevrolet and its GMC consort provide the only compilation of heavy-duty, full-size and midsize pickup trucks in the industry. While Ford is chasing aluminum in a bid to reduce weight and increase fuel mileage, General Motors is staying the course with its steel trucks.
And not that the company had much choice: the 2014 model year marked the onset of the current generation of its large trucks — GM's plans were thoroughly in place when Ford announced its initiative. Thus, it will be another four or five years before GM can make a change.
Is GM worried about Ford's supposed engineering edge? No one is quite certain, although the automaker is not showing concern. And why should they?
Demand for both brands is strong as lower gas prices and a broad number of models have coalesced to help GM outdistance Ford as the largest constructor of passenger trucks.
2015 Chevrolet Silverado 1500 Review
I've had the pleasure of driving an assortment of GMC and Chevrolet pickup trucks over the past year, including the new midsize twins. A Chevrolet Silverado 1500 Double Cab was a recent weekly driver and it delivered the one thing that had been absent to date: a 4×2 or rear-wheel drive configuration.
In the test model I didn't mind the extra doors as it gave me extra interior storage space with the rear seat folded up.
As for the generational transmutation between the current and the previous truck, GM played it relatively safe by carefully modernizing the design, updating the sheet metal, overhauling the engine and introducing the third generation of its large pickup truck engines.
The two smaller engines are paired with a six-speed automatic transmission while the largest V-8 is mated to an 8-speed automatic transmission. And for the first time cylinder deactivation comes to the V-6, what shuts down two of the cylinders in certain driving conditions.
In doing so, the top fuel mileage for the Chevrolet Silverado is now pegged at 18 mpg in the city and 24 mpg on the highway.
In effect, GM chose engine finagling over aluminum engineering to nearly match Ford's turbocharged V-6, coming in at just 2 mpg under. As for Ford's naturally aspirated V-6, the Silverado's fuel economy is dead even.
However, fuel economy is not the concern that it is in 2015 as it was more than a year earlier when prices were averaging a dollar or more per gallon higher than they are today. What's big on a full size pickup truck owner's list is payload and towing.
The V-6's payload is 1,800 pounds and its standard towing is 5,600 pounds (7,100 with the 4×4). With trailering packages for the V-8 engines, maximum towing passes 11,000 pounds.
Three EcoTec3 Engines
GM's EcoTec3 engines — the 4.3-liter V-6 (285 horsepower and 305 foot-pounds of torque), a 5.3-liter V-8 (355 horsepower and 383 foot-pounds of torque) and a 6.2-liter V-8 (420 horsepower and 460 foot-pounds of torque) come with two other features besides cylinder deactivation: direct injection and variable valve lift technology.
Furthermore, the powertrain trio are outfitted with an advanced combustion system, ideal when trailering on a hot day — GM says the engines "reduce the need to trim back spark advance to control detonation," what typically happens when towing on a hot day. In addition, emission output has been reduced.
Typical for this class is that you can order a Silverado in regular, extended (Double) and crew cab editions. Notably, there is an important distinction between the extended Silverado and the extended F-150.
Whereas the Chevrolet has front-hinged, rear doors you get rear-hinged doors with the Ford. However, with the Ford, you must open the front door to get to the back door, an extra step the Chevrolet eliminates.
On the negative side, both extended cab models are tight getting in and out and lack sufficient leg room. If you have a work crew, invest in the crew cab.
Exterior Demeanor
Pickup trucks are among the largest passenger vehicles on the planet and they look it. The Chevrolet Silverado is marked by a substantial, horizontal chrome grille flanked by stacked headlamps over a chrome bumper. A generously proportioned lower grille opening is present.
A muscular hood gives way to strong shoulders, slab siding and wheel well character lines. At the rear is a lift and fold tailgate. Access is provided by way of the corner step bumpers on either side.
The Double Cab is outfitted with a six-foot-six-inch box, the crew cab has a 5-foot-eight-inch box; an eight-foot box is standard with the regular cab.
Interior Design
It is nearly impossible to convey the number of trim levels, package options and other permutations that Chevrolet offers with its Silverado line. For the most part, those differences pertain to audio, navigation and seating arrangements — the bones are essentially the same.
Notwithstanding some differences, the Double Cab 4×2 has a roomy front cabin, tight rear quarters and lots of plastic. That plastic is of both the softened and hardened varieties. It covers the dashboard, surrounds the instrument panel and center stack, and is found on the doors and door handles.
Padded material covers the armrests and door inlays and the seats are covered in stitched cloth. Even the steering wheel is polyurethane. Rubberized vinyl floor coverings are included.
All Silverado models come equipped with remote keyless entry, a tilt steering wheel, power accessories, air conditioning and cruise control. The instrument panel is a six-analog layout with large tachometer and speedometer readings flanking a digital driver information center. At the top of the panel are battery, radiator, fuel and oil gauges.
So, the center stack is the preeminent focal point of today's vehicles, right? It is that way in the Silverado too. But you will have to pay for it. Indeed, a 4.2-inch color display is included — tiny by today's standards —and it does include a three-month SiriusXM satellite trial subscription.
Navigation is extra and there is no backup camera — a feature that will be universally applied to US-spec vehicles beginning in 2016.
Beneath the display are knobs and buttons for the audio system with additional knobs and buttons for climate control below that. Two big switches for disconnecting traction control and activating the box light are also present. At the base of the stack is a storage compartment and a 12-volt outlet.
To the left of the steering wheel is where you would find the controls for the 4×4 models. To the far right is a two compartment glove box. Up above is sunglasses storage and reading lights. All four doors come with bottle holders and storage cubbies.
Seating For Six
The Silverado Double Cab was the first pickup truck I've driven with six seating positions. Surely, you get the requisite bucket seats up front, but you also get a flip up middle seat that doubles as a storage compartment. Let's just say that this particular seat position should only be used in a pinch.
And that means for short drives and with an equally short passenger. Leave the compartment in place and you get three cup holders, storage nooks, a place to hold your cell phone, two USB ports, an auxiliary input port and a 12-volt outlet.
Consider the rear seat sufficient for holding three people, but with a few caveats: legroom comes at a premium and the seat is much too thinly padded to be considered comfortable. So, instead, I drove around with the seat folded up most of the time, enjoying the sizable interior storage space gained.
The driver's seat is supportive and manually operated — you must upgrade to get the power-operated seats.
A Proven Workhorse
As tested, the media fleet special was priced from $31,940 and added several packages including the smallest of the V-8 engines ($1,095). A custom wheel package ($1,290) brought in 20-inch silver painted aluminum wheels and chrome embellishments.
Other options included a stunning deep ocean blue metallic finish ($495), a spray-on liner ($475) and a trailer package with auto locking rear differential ($770). With discounting included, the final price came in at $35,660.
Initially I had thought that I was getting the V-6 engine and had hoped as much, knowing that its near 50 percent boost in performance has made it a worthy power plant. So worthy that it no longer is consigned to base work trucks as it is now available across the Silverado line.
The small-block V-8 is a proven workhorse and likely the powertrain of choice for most Silverado shoppers. While one of Chevrolet's competitors is resorting to turbocharging to gain some much desired boost, the V-8 is naturally-aspirated and delivers the required performance.
Pairing it with an 8-speed automatic would extend its usefulness and give this truck an optimum combination of performance and efficiency. Altogether you get what you need and for pickup truck buyers that amounts to everything.
If there is a particular deficiency with the Silverado line it would have nothing to do with light weighting, but everything to do with a diesel option. Presently, only a turbo-diesel is available with the heavy-duty trucks.
At this instant, Ram has a turbo-diesel and beginning in 2016 the Nissan Titan will gain one too. Its an option that is not all that important when fuel prices are relatively low, but when the competition heats up and gas prices with it, diesel power is advantageous.
2015 Chevrolet Silverado 1500 Double Cab 4×2 Specifications
Sticker price from $31,940
Price as tested: $35,660
Seats 6 occupants
5.3-liter 16-valve V-8 gasoline engine
355 horsepower @ 5,600 rpm
383 foot-pounds of torque @ 4,100 rpm
3.78 inches bore by 3.62 inches stroke
Engine compression ratio: 11.0-to-1
6-speed automatic transmission
Wheelbase: 143.5 inches
Length: 230 inches
Width: 80 inches
Height: 74.2 inches
Passenger volume: NR
Storage volume: 61 cubic feet
Towing capacity: 5,600 pounds (11,000 pounds with trailering package)
EPA: 16 mpg city, 23 mpg highway
Regular grade gasoline required
Fuel tank: 26 gallons
Curb weight: From 5,073 pounds
NHTSA safety rating: Five stars
Limited vehicle warranty: 3 years/36,000 miles
Powertrain warranty: 5 years/100,000 miles
Corrosion warranty: 6 years/100,000 miles
Vehicle assembly: Wentzville, Missouri
---
See Also – Driven: 2016 Chevrolet Silverado 1500 Crew Cab LT 4×4
2015 Chevrolet Silverado photo copyright Auto Trends Magazine.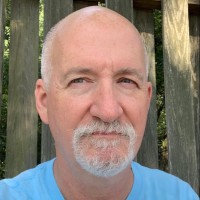 Latest posts by Matthew Keegan
(see all)