Hyundai's Ioniq line of electrified vehicles is here.
---
The Prius has long been synonymous with "hybrid" ever since Toyota launched this model two decades ago. Since then, various manufacturers have attempted to replicate Toyota's success, but nearly every new model has failed to make a dent in Toyota's dominance.
But that hasn't stopped Hyundai from launching its own line of electrified vehicles. Moreover, its all-new family of Ioniq models goes one step further than Toyota does with the Prius — it includes a full-electric model as well as standard and plug-in hybrid electric vehicles.
The front-wheel drive Ioniq trio are in the midst of a months long roll out with the standard hybrid arriving first followed by the EV (California only). This fall, the PHEV version debuts, supplying a happy medium between the two earlier models.
2017 Hyundai Ioniq Review
Recently, a 2017 Hyundai Ioniq Hybrid passed through my press fleet rotation. This wasn't the first time I drove one, but my full week with it afforded me with the opportunity to spend much more time with one than I was able to do this past February during an all-too-brief media event.
Hyundai offers the Ioniq in three trims: Blue ($22,200), SEL ($23,950), and Limited ($27,500). Add $835 for destination. My test model was an Ioniq Limited, which added a $3,000 Ultimate Package.
The Ultimate package brings in such safety items as automatic headlamps with dynamic bending technology, rear parking sensors, and automatic emergency braking with smart cruise control. The latter two combine to not just keep a safe distance between the Ioniq and the car immediately in front, but stop this vehicle if you don't take action quickly.
The remaining items in this package include navigation, an 8-speaker Infinity audio system, a wireless device charger, cargo cover, and a Blue Link guidance package.
Exterior Highlights
Take a quick look at the Ioniq and you may see the Elantra. This isn't a mistake — Hyundai built its fleet of electrified cars on the Elantra's platform. But there are some differences evident, particularly the tapered rear end that forms the Ioniq's hatchback. From a three-quarter view, it appears unfinished or at least it seems like a cross between a trunk and a hatch.
Hyundai's broad grille is evident — wider at the top and narrower at the bottom. The headlights flow out from the top; at the bottom corner are pronounced pockets for the available fog lamps. Front to back you'll find clean lines, sculpting and on some models trim embellishments.
The Ioniq certainly doesn't employ the controversial styling cues of the Prius, but it does share its split rear window look. My test model also featured wraparound LED tail lamps along with diffuser-like trim.
All Ioniq models come with active grille shutters for improved fuel efficiency, a rear spoiler, and dual manual-folding body color power side mirrors. You'll also find projector headlights with daytime running lights, automatic headlights, and even has door handle approach lights — the same as you'll find in far more expensive models.
Additional features found on the other trims include heated side mirrors, chrome trim, HID headlights, and LED taillights. The previously mentioned Ultimate Package for the Limited trim also brings in dynamic bending light technology — I tried it and it works very well: hit any corner and the lights tilt slightly as you turn your wheel before correcting.
With it, you'll enjoy a wider angle view on dark roads, which means you'll also pick up eye shine sooner and hopefully avoid hitting a deer.
Most models are outfitted with what Hyundai calls 15-inch Eco-spoke wheels. On the Limited, the wheels measure 17 inches.
Interior Overview
Yes, you can fit five people in the Ioniq. Hyundai models are typically very roomy and often measure at the top of each respective segment's passenger volume limit.
You'll find comfortable bucket seats up front and a 60-40 split fold-down bench seat in the second row. Definitely, the rear seat is best for two, but you can fit three in a pinch.
The focal point of the this model is the instrument panel, which includes hybrid gauges to help you enhance fuel economy. Truthfully, I looked at the gauges a lot, especially when I wanted to reach my next mpg threshold.
I'm a fan of Hyundai's center stack/console. The layout is clean and the bottom part of the stack features a large open area to hold your smartphone with the USB port conveniently placed nearby. The under-the-armrest storage area is deep and includes a removable tray. There are lots of other storage areas in the Ioniq too, including in the doors.
Standard equipment includes keyless entry with push-button ignition, full power accessories, a tilt-and-telescopic steering column, steering wheel-mounted controls, air conditioning, manually operated front seats, and cloth seats.
Upgrades include a power driver's seat, leather-covered seats, heated front seats, a leather-wrapped steering wheel and shift knob, an automatic dimming rearview mirror, and LED interior illumination. A cargo cover, floor-mounted rear vents, and a driver seat memory system is included with the Limited's Ultimate package.
Safety Features and Ratings
You won't find safety ratings yet from the Insurance Institute for Highway Safety (IIHS) nor from the National Highway Traffic Safety Administration (NHTSA). We expect some sort of crash testing to be conducted in the near future and likely on the hybrid model.
That said, we're confident the Ioniq delivers on all the important crashworthiness categories given that the very similar 2017 Elantra pulled down a Top Safety Pick+ rating, the Institute's highest score.
Top Technologies
Tech and Hyundai go hand in hand. Yes, the same can be said about other manufacturers, but when it comes to Hyundai products, they seem to always go a step further. The 2017 Ioniq reflects that care.
Standard equipment includes an audio package with HD Radio, satellite radio, Bluetooth connectivity, USB and auxiliary input jacks, and a 7-inch color display. You'll also find Android Auto and Apple CarPlay smartphone compatibility.
Optional equipment brings in an 8-speaker Infinity audio system, an 8-inch color display with navigation, Blue Link telematics, and a wireless phone charging pad at the base of the center console.
On the Road: 2017 Hyundai Ioniq
Hyundai's first try at a hybrid employs a familiar engine: the 1.6-liter four-cylinder powerplant found in such models as the Accent and Elantra. But there is a difference here as this version runs on the efficient Atkinson cycle and features a long stroke and optimized cooling.
You'll also find a permanent magnet electric motor and a dual-clutch six-speed automatic transmission optimized for the engine and electric motor. Electric power is stored in a lithium-ion polymer battery.
By itself, the gas engine might be too weak for this model. Fortunately, when you need to floor it, the Ioniq responds in kind, pushing 139 total system horsepower. Also aiding and abetting in all this is the Ioniq's relatively lightweight frame — nearly 3,000 pounds.
The 2017 Ioniq hybrids does what it needs to do — deliver top fuel economy. Steering is light to the touch, handling is surprisingly agile thanks to the multi-line rear suspension, and braking feels like it does in most any other hybrid — squishy at the outset before firmly bringing this hatchback to a stop.
Should you tire of the default eco mode, you can switch to sport mode to maximize performance. Of course, in doing so fuel economy suffers.
Because you have gauges to guide you, it isn't too hard to optimize your fuel economy. I averaged 50.6 mpg over one segment compared to the 54 mpg posted.
Although I came up short, temperatures were above average for the week I had this model. Thus, unless you're driving during optimum ambient conditions — somewhere around 72 degrees — you're likely to come up short. Still, 50.6 mpg is amazing.
Parting Thoughts: 2017 Hyundai Ioniq
So, Hyundai has finally done it: they've given consumers a compelling alternative to the Toyota Prius. This model costs less than the Prius, offers better fuel economy, and it doesn't have the controversial styling of the Toyota. It also offers a lifetime warranty on the battery pack — if you experience complete failure (not degradation), then
Although I'm not recommending the base model, the Blue's $23,085 base price point puts a high-mileage hybrid in the price range of more consumers. Sure, you could opt for a similarly equipped Elantra and pay thousands less, but with the potential for fuel economy in the high 50s mpg, you're looking at a compelling reason to go green.
Still, I typically recommend shoppers look one grade above the base model to get at least some of the amenities they want. For just $1,750 more than the Blue, the SEL adds heated front seats, leather touches, a more detailed instrument cluster, improved exterior trim, along with blind spot detection with rear-cross traffic alert and lane change assist.
Some buyers may want to hold off and wait for the PHEV Ioniq to appear as it'll provide even better fuel economy. Importantly, most consumers should qualify for a federal tax credit, which should offset some of the premium cost of the plug-in model. A tax credit is available with the electric Ioniq too, but not with the standard hybrid.
2017 Hyundai Ioniq Limited Specifications
Sticker price from $27,500 (plus $835 destination fee)
Price as tested: $31,460
Seats five
Engine: 1.6-liter I4 gas, Atkinson cycle
104 horsepower @ 5,700 RPM
109 foot-pounds of torque @ 4,000 RPM
Electric motor: 125 foot-pounds of torque
139 total system horsepower
6-speed dual-clutch automatic transmission/li>
Wheelbase: 106.3 inches
Length: 176 inches
Width: 71.7 inches
Height: 56.9 inches
Passenger volume: 96.2 cubic feet
Storage volume: 26.5 cubic feet
Towing capacity: NR
EPA: 55/54 (standard) 57/59 (Blue) mpg city/highway
Regular gasoline
Fuel tank: 11.9 gallons
Curb weight: From 2,996 to 3,172 pounds
IIHS safety rating: NR
Limited vehicle warranty: 5 years/60,000 miles
Powertrain warranty: 10 years/100,000 miles
Corrosion warranty: 7 years/unlimited miles
Electric battery warranty: Lifetime/unlimited miles
Vehicle assembly: Ulsan, South Korea
Additional Photos
---
See Also – Compact Delight: 2018 Hyundai Elantra GT
Photos copyright Auto Trends Magazine. All rights reserved.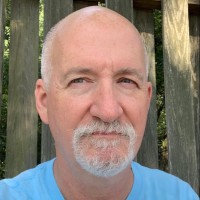 Latest posts by Matthew Keegan
(see all)