Fourth-generation Prius includes a new plug-in Prius Prime model.
---
How many Prius models are there? Four, including the all-new Prius Prime — a plug-in electric vehicle based on the standard Prius theme. The Prius Prime isn't the first Prius plug-in hybrid, but it does reflect the presence of Toyota's latest technologies, evident with its expanded battery capacity and revised hybrid system.
Thus, the new naming convention underscores that this particular version is the top model in hybrid efficiency sporting the Prius name.
Toyota introduced the Prius Prime last fall. My first opportunity to get behind the wheel of one occurred in September at a Toyota-sponsored Prius Prime event in Ojai, California.
That meet up allowed journalists to test the Prius Prime and four other updated Toyota products, driving each on winding, climbing, and falling roads found in the western extension of the Topa Topa mountains.
Serene country, but very dry at the time — just one spark could set the entire range on fire. Months later, the area received a soaking, causing landslides and briefly closing area schools.
2017 Toyota Prius Prime Review
Enough about the background of my earlier trip. As for how it usually happens, a 2017 Toyota Prius Prime did eventually find its way to my home, giving me the opportunity to drive it for a week and to plug it in.
Four times I charged the Prius Prime — three at public charging stations and once at my home's 110-volt outlet. The at-home charge was a first for me, thanks to a 30-foot extension cord that could actually reach the outlet in my cluttered garage.
I'm happy to report that following approximately 220 miles of driving, I managed 57.5 mpg with the 2017 Prius Prime. Thus, my electric charges enabled me to beat the 54 mpg average for this vehicle, something I wouldn't have been able to do without getting connected.
The current-generation Prius is based on Toyota's New Global Architecture (TNGA), what will yield many other models. Notably, the new model is outfitted with a double-wishbone independent suspension. This arrangement is found in sports cars and performance sedans as it provides superior control versus MacPhersons.
A Matter of Style
The current Prius is now its fourth generation for a vehicle line introduced two decades ago. The US market didn't see the first models until late 1999, a four-door sedan with a tear-drop shape and a fairly nondescript style.
Later models assumed a five-door hatchback design, offering a more practical layout, especially when increased storage space is needed. Subcompact and wagon-like versions followed, known today as the Prius c and Prius v, respectively.
Early on, the style seemed to be an afterthought for the Prius family and it wasn't something that endeared this model to fans. Achieving high fuel efficiency was the draw and that's why averaging somewhere in the neighborhood of 50 mpg has appealed to owners since.
No other vehicle comes close the Prius in efficiency and that's always given this small hybrid an advantage over other vehicles.
But Toyota also knows that at some point you have to work with a vehicle's design features to produce a model that eschews bland and pushes the styling envelope. Thus, when the next-generation Prius and Prius Prime were planned, Toyota applied the styling cues found in its Mirai fuel-cell vehicle to the hybrid.
In effect, Toyota has created design uniformity for its "green" vehicles, a look that you won't soon forget.
The 2017 Prius Prime essentially keeps its teardrop shape, but it is what Toyota did between the bumpers that created the current striking, if not polarizing design. The new model is dominated by distinct lines, intense body sculpting, and dazzling light fixtures that complement both.
Each model is marked by jeweled-eye headlamps, LED daytime running lights and fog lamps, and an oversized grille assembly. Deep cuts on both sides of the grille house the lower lights. This model is aerodynamically sensitive and that means the hood flows into the windshield for a dramatic layout.
The Prius Prime also has a steadily rising belt line, a sweeping roofline and multiple creases and cuts along the sides.
At the rear, the design drama continues with a fascia that rivals the front end with a look that is contentious. That said, when this Toyota is driven at night, the rear horse collar-like display is like nothing else on the road.
Otherwise, deep cuts and embrasures mark the rear fascia, including a center dimpled area on the hatch itself.
Taking a Look Inside
The Prius Prime seats four, offering a 2+2 layout. The standard Prius model seats five for a vehicle categorized by the EPA as a midsize model. Judicious use of interior space provides a larger interior, rivaling that of some midsize models.
hat there are 106.3 inches between the wheels means the Prius matches the compact Corolla sedan, while nearly equalling the midsize Camry sedan in interior room.
This model's space-age interior is something a certain segment of people loves. For the initiated, it takes some time to get used to the instrument panel's location on the dashboard, leaving a swath of plastic behind the steering wheel.
No matter how you look at it, the interior has its budget side with copious amounts of plastics, soft-touch materials, and other finishes of an unknown origin present.
What provides the eye candy is the design of the seats — my test model featured bright white seats with black trim — an unusual look that contributes to the space-age appearance. The front seats were very comfortable as the driver has ample shoulder and hip support.
You'll also find generous head and leg room up front. The rear is nearly as strong in the roominess department, especially with the center position offering a pair of fixed cup holders and an enclosed storage compartment instead of room for one more.
Standard fabric-trimmed seats give way to imitation leather seats elsewhere. All models come with full power accessories, dual sun visors with illuminated vanity mirrors, a rear dome light and a cargo area light.
One demerit I must point out with the Prius Prime is a fairly bothersome one — the sun visors tilt to the side, but they don't slide or expand to block the sun.
This was more than a mere annoyance — I found myself adjusting the seat height and veering my gaze to avoid the sun, which still hurt my eyes even with sunglasses on. This was a problem I pointed out to Toyota last summer when testing the standard Prius model — a fix would be most welcome.
Other features available include a power driver's seat with lumbar support, remote air conditioning control, a cargo area tonneau cover, and push-button start. A tilt and telescopic steering column, an automatic dimming rearview mirror with Homelink, and audio system upgrades are available.
Keeping You Safe
The Prius Prime has or will undergo its own crashworthiness testing. Although the National Highway Traffic Safety Administration (NHTSA) hasn't yet tested this model, the Insurance Institute for Highway Safety (IIHS) has.
The IIHS assigned the Prius Prime with its Top Safety Pick+ award, its highest honor. This means the Toyota excelled in all five crashworthiness categories and was also recognized for its superior front crash capabilities.
All Prius Primes are outfitted with Toyota Safety Sense P, what bundles such items as a Pre-Collision System with Pedestrian Detection and Automatic Braking; Lane Departure Alert with Steering Assist; Full-Speed Dynamic Radar Cruise Control with full stop technology and Automatic High Beams.
The Prius Prime Advanced model also comes with standard Blind Spot Monitor and Rear Cross Traffic Alert.
You'll also find eight standard airbags in the Prius Prime, including a driver knee airbag and a front passenger seat cushion airbag.
Leading-Edge Technologies Available
The Prius is not just an engineering marvel — it is a technological beast too. This makes sense for the simple reason if you're going to design a car with cutting-edge hybrid engineering, you'll match it with leading-edge technologies too.
The available 11.6-inch HD multimedia display is the centerpiece of this model. It has the look and layout of a large laptop screen — all the better to read it. Perhaps the biggest challenge to drivers is paying too much attention to the screen while on the road. You'll need to manage your distractibility factor accordingly.
Other features available with the Prius Prime include a head-up display, something you don't find on that many mainstream models. Wireless cell phone charging is also available to customers who choose the Premium edition.
Qi-compatible devices can be charged without a plug. Otherwise, USB and audio auxiliary input ports are also present.
The Prius Prime Advanced brings in several features not available elsewhere, including parking assist, a deliciously sound enhancing10-speaker JBL audio system, and apps for your smartphone.
Otherwise, models come with a six-speaker audio package with available navigation and an app suite. An integrated backup camera is standard equipment.
On the Road
Is the Prius Prime a hybrid or an EV? Well, it is both. Thanks to its plug-in properties, a fully charged Prius Prime offers upwards of 25 miles of electric-only range before the gas engine kicks in. It is at this point the EV transitions to a regular hybrid — power is sent to the battery pack as usual, but the gas engine is active. Regenerative braking, what harness kinetic energy from the brakes and stores it for later use, is always at work.
My four recharge times yielded electric-only ranges of about 21 to 24.6 miles. With the exception of one time, I didn't disconnect the Toyota until it was fully charged. The one early disconnect came with 10 minutes left to charge — at least that's the time indicated on the interior display panel.
Clearly, if you opt for the Prius Prime over the standard Prius, you're looking to "game" your efficiency accordingly. When operating in EV-only mode, this doesn't mean the engine can't kick in. It will — especially if you must floor it. Otherwise, EV mode allows this vehicle to make its way down the road gas free.
The instrument panel is everything to Prius owners. Like the other models, it is centered over the dashboard and canted toward the driver. All readouts are largely and colorfully displayed.
Keep an eye on your remaining charge time and you'll squeeze a little more distance out of it. That's the entire premise of the Prius — maximizing fuel efficiency over everything else. But if you need additional power it is there for the taking.
There isn't a chance I would call the Prius Prime a driver's car. Steering and handling are light to the touch and braking is hybrid squishy.
I would have loved to have spent more time with this vehicle on twisty roads, but I can say this: notwithstanding its front-wheel-drive layout, the new suspension system certainly gives this model a more "planted" feel. Now if we could just stick a turbo on the engine then I might reassess my thinking.
Parting Thoughts
You can purchase a 2017 Toyota Prius Prime for $27,100, which is $2,415 above the price of the base 2017 Prius ($24,685). But unlike the standard model, Prius Prime shoppers may be eligible for a $4,500 federal tax credit, what effectively reduces your tax burden.
State and local incentives may also be had, where available. You also have your choice of Premium ($28,800) and Advanced ($33,100) models, the latter bringing in HUD and advanced driver assist features. Toyota assesses an $885 destination fee.
Typically, I encourage shoppers to look at mid-trim level models when shopping for a car. But with the tax credit in play, the Advanced is an intriguing choice as the credit covers the price difference between the two top-level models.
But if you don't need those features, the Premium model brings in heated front seats, the biggity display screen, and wireless charging. Take the tax credit and you're looking at a final cost of about $25,000 for a vehicle averaging 55 mpg.
Just as I am certain some people will embrace the Prius Prime as presented, others will be put off by its design. That's a risk Toyota is taking, but it may not be enough to dissuade devotees. Because no matter what you think about the design, the Prius enjoys a strong following, something no other manufacturer can boast.
Additional 2017 Toyota Prius Prime Photos
---
See Also – First-Ever Nissan Rogue Hybrid Debuts
Photos copyright Auto Trends Magazine. All Rights Reserved.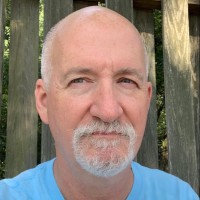 Latest posts by Matthew Keegan
(see all)