A plug-in hybrid that doesn't require a cord.
---
Is it possible to achieve optimum performance while enjoying excellent efficiency? Indeed, it is as electric vehicles do both as they use no fuel and possess outstanding and instantaneous torque.
But you're not limited to pure electric vehicles. For instance, there is one particular plug-in hybrid electric vehicle that bridges the space between the internal combustion engine and the pure electric vehicle and that's the Toyota RAV4 Prime.
In Toyota parlance, "Prime" is a substitute for PHEV or a plug-in hybrid electric vehicle. It's also a fitting sobriquet as the Prime is the apex model in the RAV4 range.
2021 Toyota RAV4 Prime Review
Toyota prices the 2021 RAV4 Prime from $38,100 (SE) to $41,425 (XSE), plus a $1,120 destination charge. Importantly, this model comes with a federal tax credit of up to $7,500, depending on your income. Because it's a tax credit, you won't see the funds until after you file your tax return.
In addition, you may find further incentives from your state or local government. Finally, check with your dealer to learn more about the local deals.
The RAV4 Prime is an all-new model, which is based on the fifth-generation model introduced in 2019. It offers 42 miles of electric-only driving range and excellent performance thanks to its torque-induced electric motors. Because it has an electric motor on the rear axle, the Prime is all-wheel drive.
Exterior
We've talked extensively about the Toyota RAV4 before this review, but it's worth sharing a few things about this vehicle. After all, it's Toyota's best-seller and for a number of strong reasons, including its styling.
Allow me to interject one important point before moving ahead – my family owned three RAV4s from 2004 to 2020, before moving to the Corolla. We're familiar with the moniker and have admired the changes made down through the years. Consequently, my review of the current vehicle is with its predecessors in mind.
The current RAV4 is a clean departure from earlier models. In particular, it shares a common platform with many other Toyota models, but it has its own look.
The original RAV4 was almost toy-like in appearance, while the current one is much more rugged – although it is a crossover, it borrows the squared-off design elements common to the Tacoma pickup truck and the 4Runner SUV.
Notably, the Prime's front fascia is somewhat intimidating with its bold grille and imposing accent lights. Strong shoulders, a high profile, squared wheel wells, and distinctive alloy wheels heighten the expression. Our test model featured a red exterior with a black roof for a sporty combination.
From the rear, the liftgate is wide. The taillamps are connected by a narrow metal trim piece for a handsome look. The lower part of the fascia was blacked out – again for a nice contrast – two exhaust ports complement the look.
With two trims offered, there are some differences in equipment available, including for the exterior. Both trims come with LED projector headlights, while the XSE adds an adaptive lighting system.
LED daytime running lights are standard as are LED tail and stoplights. Additionally, the XSE contributes vertical LED accent lights.
Other standard features include heated and power-controlled side mirrors with a folding feature, black roof rails, aerodynamic panels, dual-exhaust ports, and 18-inch alloy wheels.
A power tilt-and-slide moonroof is included with the XSE. Also, a panoramic glass roof is available. Both trims come with mud flaps, while the XSE gains eye-catching red shock absorbers.
You should also know that the fuel tank outlet is on the left side of the vehicle and the charge port is on the right side. Some manufacturers stick the port in the grille (hello, Nissan), while the RAV4's is unobtrusively on the body itself. As a result, apart from badging, you might not immediately recognize the Prime as a PHEV.
Interior
Just as the exterior is rugged and more sophisticated than before, the same can be said for the interior. At first glance, the cabin resembles one that you might find in a traditional SUV, minus the off-road switchgear. In its place is a layered dashboard with the center display and a chrome strip setting the two main sections.
A built-in hood tops the instrument panel, itself marked by a large digital display offset by the readouts. To the left, the readout tells the driver when the Prime is charging, operating in economy mode, or when full power is realized. To the right, a pair of fuel outputs are featured. At the top is a traditional fuel meter.
At the bottom, Toyota includes a charging percentage display, which lists how much of a charge is available. Back to the center, you can track the various modes, including estimated miles to empty for both the fuel and electricity.
The lower part of the dashboard has two features we like. To the left of the steering wheel, an alcove not quite large enough to securely hold a cell phone is present.
I'm not certain what items I would place there, but if you use your vehicles for work, an extra set of keys might find a home. Above the glove box is the second alcove. This one runs the length of the glove box and is more suitable for holding a cell phone – multiple phones, actually.
The quality of materials used gives the RAV4 Prime the sophistication previously noted. Specifically, soft-touch materials are nearly everywhere, except at the base of the doors, which hold oversized pockets for drinks and other things.
Between the seats is a large storage compartment/armrest. Below the center console at its base is another large area, this one is open and has a place to charge a cell phone.
The seats up front are all day comfortable – in earlier versions of the RAV4 we found them too thin and lacking the required support for long trips – trust me, I have first-hand experience there. On the other hand, the seats seem borrowed from the midsize Highlander or perhaps they're found in the 4Runner.
Regardless, they're quite comfortable. The rear split-fold down bench seat is also much more comfortable and roomy – three could sit back there in relative comfort, enabling the Prime to hold the five passengers it's intended to hold.
As for storage space, the RAV4 Prime offers a standard 37.6 cubic feet and that's near the top of its class. The available 69.8 feet is also in line with what its top competitors offer. Thus, both layouts are designed for long trips away from home, whether a weekend for five or a week for two, depending on the space needed.
Toyota equips this model with full power accessories. Both trims offer a tilt-and-telescopic steering column, dual-zone climate control, and fabric-trimmed seats with red stitching, heated front seats, and an 8-way power-adjustable driver's seat with lumbar support. Also, an overhead console with map lights and sunglasses storage is standard.
Choose the XSE edition and Toyota brings in imitation leather seats, a moonroof, paddle shifters, and heated and ventilated front seats. Available on both trims is rear outboard passenger heated seating. Further, a heated steering wheel, carpet floor mats, and a smart key system are available.
Tech
Toyota equips the Prime SE with an 8-inch touch-screen display and a six-speaker audio system. Also, Amazon Alexa, Apple CarPlay, and Android Auto compatibility, five USB ports, Bluetooth connectivity, satellite radio, Wi-Fi Connect, and connected services come standard.
The XSE trim gains a 9-inch touch-screen display and a Qi-compatible wireless charging pad. Also available is a navigation system and an 11-speaker JBL audio system. A 120-volt power outlet is optional for the cargo department.
A pair of options with the XSE include a bird's eye view camera and a 10-inch color head-up display round out the available tech features.
Safety
Your safety isn't an afterthought with Toyota. Most every model comes with a long list of standard driver-assist features to help you maintain control, avoid an accident, or to reduce injuries. We're seeing most manufacturers adopt advanced tech features, but Toyota is one of the few where nearly every feature is included.
Under the Toyota Safety Sense 2.0 umbrella, you'll find such features as a pre-collision system with pedestrian detection, lane departure alert with steering assist, and lane tracing assist. Further, Toyota includes automatic high beams, full-speed adaptive cruise control with full stop and go, and road sign assist.
What is the only option here? That would be front and rear parking assist with automated braking for the XSE trim only. Certainly, this is an option you'll want if you plan to take advantage of the Prime's 2,500-pound towing capacity. Yes, you can tow with this hybrid!
You'd think top safety scores would accompany the Prime and they do. For example, the Insurance Institute for Highway Safety (IIHS) awards the Prime with its Top Safety Pick rating.
Also, the National Highway Traffic Safety Administration (NHTSA) assigns the RAV4 with a 5-star safety rating. Undoubtedly, both contribute to the Prime's safety prowess.
Performance
Remember the GR Supra? If you're a regular follower of this site, then you can find our reviews here and here. What does that have to do with the RAV4 Prime? Nothing and everything….
Notably, the GR Supra is fast. In fact, it's Toyota's fastest model, easily outpacing the Toyota 86. The 86 was in second place, but the RAV4 Prime supplants it, thanks to its combined 302 horsepower, which delivers a 0-60 mph time of 5.7 seconds. That's right…the Prime is not only efficient, but it's powerful.
At the heart of the Prime's sophisticated motivation system is a 2.5-liter four-cylinder engine making 177 horsepower. Certainly, that fact alone is not a lot of power, but it doesn't work by itself. Indeed, the Prime relies on a pair of electric motors to enhance power as well as to create all-wheel drive, as one motor ties in with the rear axle to drive those wheels, as needed.
The added power output brings 179 horsepower to the front and 53 horsepower to the rear. Additionally, a 199 pound-feet of torque is sent to the front and 89 pound-feet to the rear. Under full throttle the entire system goes to work and brings with it optimum power.
This is the first time Toyota developed a PHEV that's so sophisticated as it successfully integrates gas and electric power into the Prime's system to maximize efficiency and performance.
Toyota gives Prime drivers the option to operate the vehicle in all-electric mode (good for up to 42 miles of driving range, when fully charged). You can charge the vehicle with a 220-volt outlet or let the Prime self-charge. Yes, that's right – the Prime can build electricity when operating in charge mode while driving.
There are a pair of console switches controlling how it behaves – the one on the left allows for full electric drive, which stays active until it runs out of juice. To the right is a switch that utilizes gas power to motivate the vehicle and replenish the battery system.
We didn't reach the Prime's 42-mile driving range as were only able to connect this vehicle to a power source once. During the other times, we activated the power replenishment button, which gradually worked up to 32 miles of all-electric driving.
Play it smart and you can expend minimal fuel when driving the Prime and that is the intention Toyota had when developing this model. What's especially nice is that you don't need to plug it in to replenish power – it's handled internally. Otherwise, when the system drains of power, the gas engine takes over.
Step hard on the gas pedal and be prepared for several surprises. Firstly, the power response is instantaneous as the entire powertrain system kicks in. It's a big surprise if you don't expect it and especially as the RAV4 moves rapidly down the road. Secondly, the Prime handles reasonably well.
The steering wheel has some weight to it with wheel movement tuned precisely to match the driver's moves. Certainly, this isn't a sports SUV, but it has enough elements of one to bring a smile to your face – that is if you dare to work with it.
On twisty roads, the Prime holds its own, but the high profile causes it to lean in and out as it navigates turns. You'll want to enter corners with care, but even as you do, you'll feel the rear wheels kick in, giving this SUV an added measure of grip.
We drove the Prime 246 miles and averaged 36.8 miles per gallon. That is right within the range of what the EPA says the Prime will do, so we were satisfied with that. But the overarching theme here is performance and efficiency that doesn't require a cord.
We think the latter feature will attract cord-shy individuals who have range anxiety. Furthermore, it doesn't hurt that there are tax incentives in place to sweeten the deal.
Competitive Set
There's nothing else like the Toyota RAV4 Prime on the market except for the Ford Escape PHEV and the Mitsubishi Outlander PHEV. Where the Toyota comes with all-wheel drive, the Ford and Mitsubishi are front-wheel-drive-only models.
One other PHEV model to consider is the Chrysler Pacific Hybrid. As a minivan, it is larger than the RAV4, and sends power to the front wheels only.
Across the compact segment, gas models include the Nissan Rogue, Chevrolet Equinox, Honda CR-V, Volkswagen Tiguan, Subaru Forester, Kia Sportage. Hyundai Tucson, and the Mazda CX-5.
Our Recommendation
With a federal tax credit in place and state incentives available in many locations, the RAV4 Prime is a better deal than the standard hybrid. Go with the XSE trim and you'll get a premium model with many amenities.
One final note: the RAV4 Prime isn't widely available, therefore you'll have to work with your dealer to find one. Hopefully, your dealer has one on hand to test drive — that's something we always recommend before you make your purchase decision.
2021 Toyota RAV4 PRIME Specifications
| Toyota | 2021 RAV4 PRIME |
| --- | --- |
| Segment | Compact Crossover |
| Price Range | From $38,100 to $41,425 |
| Destination Charge | $1,120 |
| Standard Engine | 2.5-liter, I4 |
| Transmission | E-CVT |
| Horsepower | 177 @ 6,000 RPMs (net 302) |
| Torque (lb.-ft.) | 165 @ 3,600 RPMs |
| Seating | 5 |
| Curb Weight (pounds) | 4,235 to 4,300 |
| Wheelbase (inches) | 105.9 |
| Length (inches) | 180.9 |
| Width (inches) | 73.0 |
| Height (inches) | 67.0 |
| Headroom (f,r…inches) | 37.7, 39.5 |
| Legroom (f,r…inches) | 41.0, 37.8 |
| Shoulder room (f,r…inches) | 57.8, 56.4 |
| Hip room (f,r…inches) | 54.3, 47.7 |
| Storage (cubic feet) | 37.6/69.8 |
| Gross vehicle weight (pounds) | 5,530 |
| Towing (pounds) | 2,500 |
| Payload (pounds) | 1,295 to 1,300 |
| Fuel | regular |
| Fuel Tank (gallons) | 14.5 |
| EPA Fuel MPG (city/highway/combined) | 40/36/38 |
| Manufacturing Plant | Ontario, Canada |
See Also – Toyota Brings the TRD Treatment to the Midsize Camry Sedan
Images copyright Auto Trends Magazine. All rights reserved.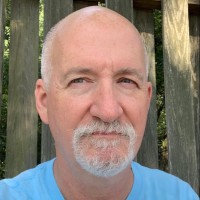 Latest posts by Matthew Keegan
(see all)