How to keep your vehicle running smoothly for years to come.
You have just driven off the dealer's lot and are in possession of your first new car in some time, perhaps in many years. Likely, you will own this vehicle for the long haul, perhaps keeping it for a decade or longer.
Today's cars typically do not have a formal break-in period that older models once had. That is due to cars being engineered differently as current technologies such as computer chips control everything from engine performance to emissions. Still, there are some things you can do to pamper your ride, protecting the average $36,270 investment that Kelley Blue Book says we are making as of January 2018.
Read the Owner's Manual
The best place to start when desiring to become familiar with your car is with the owner's manual. This book is usually found in the glovebox and is often overlooked by car owners.
Your owner's manual was developed by the manufacturer, who best understands how your car operates. You will find everything you need there, including how to operate that complex navigation system, explain warranty information and answer just about every question you have about your vehicle. Consider it your car's "bible" or the book of wisdom when it comes to your vehicle.
Know the Oil Change Intervals
Your owner's manual shows oil change intervals that may be much higher than what you were accustomed to performing in the past. Today's engines mean that you may be able to put 5,000 to 7,500 miles on the odometer between changes, saving you money.
New engines, however, should have an oil change soon after you buy the car. Mike Allen, writing for Popular Mechanics, advises changing the oil after 20 miles and again after 1,000 miles. The goal here is to rid the engine of residual metal flakes that can appear in new engines. Follow your manufacturer's recommended oil change intervals after that.
See Also – 4 Benefits of Changing Your Own Oil
Normal vs. Severe Driving Operation
Perhaps your manufacturer insists that there is no break-in period for your new car. Even so, you may want to spend the first several hundred miles easing up on the accelerator and brakes. Familiarize yourself with the way that your new car moves away from a dead stop. Shift your transmission into gear, release the brake, and gradually press down on the accelerator. Bring your car up to the locally posted speed and maintain your speed as you drive.
By carefully accelerating and maintaining your speed you will also learn how to maximize your vehicle's fuel economy. When stopping, gradually press down on the brake until you come to a full stop. Driving at high speeds can cause your brakes to wear out faster too as more energy must be used to slow down your car. If possible, reduce your speed by coasting before applying the brakes advises Edmunds.com.
Understand Vehicle Technologies
There was a time when a car equipped with an AM/FM radio with cassette player was considered "loaded." Today's cars have far more features standard or available including power windows, door locks and side mirrors; an infotainment system; a navigation system and other technologies that were not available the last time you bought a new car.
This can mean you are unfamiliar with what is in your car and how these technologies work. Refer to your owner's manual and acquaint yourself with your vehicle's operation. Test every system, familiarizing yourself with the way each one works. If you detect a problem, you will be covered under your manufacturer's bumper-to-bumper warranty plan, but only if you inform your dealer of your findings.
Trailer-Towing Guidelines
Perhaps you bought a car, truck or an SUV because of its towing capabilities. Towing, however, should wait until you have driven your vehicle for a while.Your owner's manual will probably advise you when towing can may begin. For example, Ford advises owners to "…drive your new vehicle at least 1,000 miles before you tow a trailer." Too much pulling way too early in the vehicle's life may prove too much for the engine and the transmission.
You can also keep your car looking new by washing and waxing it. Remove bird droppings as soon as possible to protect the paint. After a major winter weather event, wash your car to eliminate corrosive road salt. Vacuum and wipe down the interior regularly, apply sealant to the dashboard and across the doors, and keep your tires properly inflated at all times.
Beyond the First Few Years
Finally, if you plan to keep your car for many years beyond the warranty coverage period, purchasing an extended warranty may be smart. However, we advise you making this purchase just before the original warranty elapses to ensure you're not paying for duplicate coverage. Warranties are pricey, so shop around.
---
See Also — My Car Maintenance Schedule: Normal or Severe?
Photos copyright Auto Trends Magazine. All rights reserved.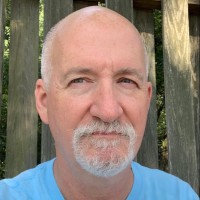 Latest posts by Matthew Keegan
(see all)