Not a Prius fighter…or is it?
Some may say the Hyundai Ioniq is this Korean manufacturer's answer to the Toyota Prius. Hyundai insists otherwise, citing its own effort to deliver the most affordable and efficient cars the world over.
Maybe there is a touch of irony here, but what's important is Hyundai's approach to vehicle electrification. Building on years of research and development along with a history of offering Sonata Hybrid and Sonata Plug-In Hybrid models, the logical next step was to mass produce hybrid models and add a pure electric model to boot, that latter Toyota cannot claim with the Prius.
2017 Hyundai Ioniq
Hyundai's Ioniq, a blending of two words — Ion (electricity) and unique — demonstrates just how serious Hyundai is about not just making an impression in the market, but transforming it. It is impossible to escape comparing the Ioniq to Prius, although there are some differences. After all, when you (Toyota) control 70 percent of the hybrid market, you're in everyone's crosshairs.
Like the Prius, the 2017 Hyundai Ioniq is a five-passenger front-wheel drive model. The competing models sit on a 106.3-inch wheelbase, although the Prius is slightly longer overall — 178.7 versus 176 inches. However, the Ioniq is wider — 71.7 inches to 69.3 inches. The Ioniq has the edge in interior volume 96.2 cubic feet versus 93.1 cubic feet, but has a slightly smaller cargo area — 23.8 cubic feet versus 24.6 cubic feet.
So, side-by-side the two models are very much alike, but key differences begin to emerge, giving an edge to the newcomer.
Indeed, the differences quickly become apparent in several key areas, including the following three:
1. Price — The base price for the 2017 Ioniq is $22,200, which is $2,485 less than what the base 2017 Prius costs. Add an $835 destination charge for the Ioniq and $885 for the Prius, giving the Ioniq Blue a $2,535 price edge over the Prius Two. In addition to the base Blue grade, you can choose SEL ($23,950) and Limited ($27,500) grades.
2. Fuel Economy — Toyota made news last year when it announced that its most efficient Prius made an EPA-estimated 58/53 mpg city/highway for a combined 56 mpg. That number compares to a 54/50/52 rating for most other Prius models. Hyundai found a way to top the Prius by delivering a model with an EPA rating of 57 mpg in the city and 59 mpg on the highway for a combined 58 mpg. Further, the standard model is also a Prius beater, achieving 55 mpg in the city and 54 mpg on the highway for a combined 55 mpg. The Ioniq has the edge across the entire model line.
3. Transmission — Both manufacturers power their hybrids with a four-cylinder gas engine. Toyota offers a standard nickel-metal hydride or an available lithium-ion battery pack, while Hyundai uses lithium-ion polymer across the model line. The big difference, however, is in the choice of transmission — Toyota uses a continuously variable transmission, while Hyundai goes with a six-speed dual-clutch automatic transmission. The Hyundai transmission offers a quick response and a more connected feel for drivers.
A Matter of Style
Hyundai could have chosen a radical style, but fortunately they did not. From the front, the look is similar to the compact Elantra, dominated by a pronounced hexagonal grille offset by distinct headlamp assemblies and LED lights. Much of the profile seems familiar too, until your eyes scan past the "B" or the center roof pillar. That's where a distinct, almost coupe-like roofline kicks in, ending in a very pronounced hatchback.
Like the Prius, the hatchback is rakish, offering a two-part split with a spoiler in the middle. Oversized rear combination lamps and a diffuser-like bumper give this model a sporty look.
All models are outfitted with "eco sport" wheels set within special Michelin tires designed exclusively for the Ioniq. Standard 15- or available 16- and 17-inch wheel choices are present.
Inside, you'll find room for five. Even my near six-foot frame managed to fit in the back, although space is tight. Consider this model ideal for four with room for five in a pinch. A family with young children might embrace this car as well as commuters seeking the most efficient model on the market.
As for the seats, you'll find surprisingly comfortable and supportive bucket seats up front and a 60/40 split fold-down seat in the second row. The battery pack is located underneath the second-row seat and this means neither passenger comfort or cargo space are sacrificed. Cloth seats are standard, leather seats are available as are heated front seats. The cabin is awash in plastic, but I'll give Hyundai credit for the handsome print design across the dashboard.
Standard equipment includes a proximity key with push-button start, a tilt and telescopic steering column, dual climate control, and power windows. Also available is a power driver's seat with lumbar support, heated outside mirrors, LED interior illumination, and premium door sill plates.
Safety and Tech Features
Hyundai expects the Ioniq will receive top safety scores from both the Insurance Institute for Highway Safety and the National Highway Traffic Safety Administration. All models are equipped with seven airbags, including a driver's knee airbag.
Choose the available Ultimate package ($3,000, Limited grade) you'll receive a host of driver assist features, including smart cruise control, automatic emergency braking, lane departure warning, and rear parking sensors. All models are equipped with a rearview camera.
As for technology, you'll find a seven-inch color display, Bluetooth, Apple CarPlay and Android Auto compatibility, USB and auxiliary ports, and an audio system with satellite radio and HD radio. Also available is an eight-speaker audio system, wireless device charging, and navigation as part of a $1,000 tech package on the SEL.
Driving Impressions
Hyundai made available the standard hybrid and the battery electric model for testing. A plug-in hybrid prototype was present and available as well.
As for the standard hybrid, it offers clean off-the-mark acceleration and steadily builds to highway speed. Notably, the 1.6-liter four-cylinder engine along with other hybrid components delivers a respectable 139 total system horsepower (compared with 121 horsepower for the Prius). You can also switch the transmission to drive mode and enjoy sharper shift points and the gas engine taking over completely. Steering feel improves, adding a certain "weight" to handling.
Hyundai chose a multi-link rear suspension design for improved ride and handling. You'll notice the difference on twisty roads or wherever handling and stability issues loom large. Reducing body roll is a big thing, including in a hybrid.
We got behind the wheel of the electric Ioniq, a model that goes on sale in California in April and will be available elsewhere by special order before it rolls out nationwide. A big applause to Hyundai for delivering a torque-dense system. This model has plenty of kick — it even pinned my driver partner and myself to our seats when we floored it. Its 124-mile range will appeal to some who deal with range anxiety, but I cannot help but think the plug-in hybrid offers the best of both worlds.
Parting Thoughts
My first impressions of the Hyundai Ioniq were largely positive. It hits all the right marks and does so at a very competitive price point. Demand, however, may be the big unknown factor impacting its eventual success as lower fuel prices will continue to restrict the market. Also, customers are continuing to shift to crossovers, thus the car market remains a shrinking segment. A crossover variant may help matters, but it isn't available now.
Working in the Ioniq's favor is its price and tax credits, the latter coming in at $7,500 for the electric model on the federal level. For California residents, claiming an additional $2,500 tax credit drops their final cost to $19,500 ($29,500 before incentives kick in). Without such incentives, demand would simply dry up.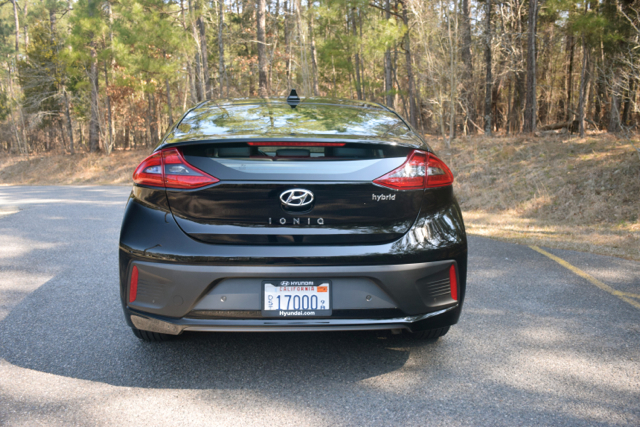 ---
See Also — Premium Small Sedan: Hyundai Elantra Limited
---
Exterior photos: Hyundai Ioniq hybrid; interior photos: Hyundai Ioniq Plug-In Hybrid. Photos copyright Auto Trends Magazine.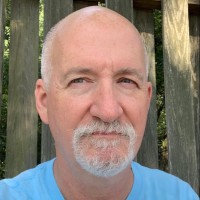 Latest posts by Matthew Keegan
(see all)