A pleasantly appointed family car can be had for about $25K.
---
US car sales broke an all-time record in 2015 and will likely fall just short of that number this year. With more than 17 million new car shoppers making purchases each year, the market is ripe for the taking. Hyundai is one of many automakers vying for your business.
Staying Ahead of the Competition
But there are millions more people who want a new car, but may be dissuaded from buying one every time they check out vehicle prices. The average cost of a new car is around $33,000 and that number scares some potential buyers. But on closer inspection, you can find excellent values, including in the 2016 Hyundai Sonata Sport I recently drove.
Hyundai has long made a name for itself as a value leader. When the automaker entered the US market 30 years ago, its prices were well below the competition.
Even during the 1990s and 2000s as it updated its product line and raised its quality level with it, Hyundai typically kept its prices below the competition and further distinguished itself by offering a higher level of standard content. For example, it was the compact Elantra sedan that began offering heated rear seats when only luxury makers were doing that.
Although competing manufacturers have been responding with improved value propositions with their own models, Hyundai always seems to stay a half step ahead. Those models include the Toyota Camry, Ford Fusion, Honda Accord, Chevrolet Malibu, Nissan Altima, Volkswagen Passat, Subaru Legacy, Kia Optima, Mazda6, and the Chrysler 200.
2016 Hyundai Sonata Sport
The 2016 Hyundai Sonata is available in six trim levels: SE ($21,750), Sport ($23,400), Eco ($23,725), Limited ($27,350), Sport 2.0T ($28,925), and Limited 2.0T ($34,075).
The supplied Sonata Sport was priced at $25,310 and this model had most of the bells and whistles customers want thanks to a $1,840 Value Edition Package discounted to just $950.
For this price, Hyundai includes sport seats, a power tilt and slide sunroof, a hands-free smart trunk opener, a proximity key with push-button start, heated front seats, and a leather-wrapped steering wheel and shift knob.
This edition already comes with 17-inch alloy wheels, a rear spoiler, projector beam headlights, side mirror turn signal indicators, and heated side mirrors.
Inside, the test Sonata was supplied with a tilt and telescopic steering column, power accessories, premium cloth seats, a power driver's seat with lumbar support, carbon fiber trim, a 7-inch color display radio, an audio system with SiriusXM satellite radio, and Hyundai BlueLink telematics.
Is the Sonata Sport an excellent value proposition? It most certainly is. And when you consider it has one of the roomiest interiors and a sizeable trunk, you have more reasons to consider the brand. If that's not enough, the generous warranties (see the box following) should put Hyundai on your new car shopping list.
Apple CarPlay Instead of Navigation
What the Sonata didn't offer at this price level was a navigation system. That's a loss some would consider a demerit, one that can only be resolved by opting for a $2,450 tech package. But what made up for the loss was Apple CarPlay, what allows you to sync your iPhone and utilize the directions on it.
I've been using Apple CarPlay on various models over the past few months and have found that the directions served matched or exceeded what most manufacturer systems offer. The only drawback here is for non-Apple smartphone users — Android Auto is not yet part of the package.
Normally Aspirated Four-Cylinder Engine
Like some other manufacturers, Hyundai is relying more on turbo technology to squeeze more power out of its engines. The base engine is a 2.4-liter normally aspirated four-cylinder and is also the largest engine in the lineup, at least by displacement.
The SE, Sport, and Limited editions are powered by the standard four. The Eco gets the thrifty 1.6-liter, turbo four while the Sport 2.0T and Limited 2.0T are powered by the twin-scroll turbo 2.0-liter, four-cylinder engine. The base and larger turbo engine are paired with a 6-speed automatic transmission with manual shifting capabilities.
The Eco edition has a 7-speed dual-clutch transmission, what enables this version to achieve a model leading 28 mpg in the city and 38 mpg on the highway.
Choose the standard engine and the Sonata Sport is EPA-rated at 25 mpg in the city and 36 mpg on the highway. The larger turbo delivers 21 mpg in the city and 31 mpg on the highway due largely to its very much V6-like 245 horsepower and 260 foot-pounds of torque.
On the Road
If you're looking for driving excitement with the Sonata Sport, the name doesn't quite live up to expectations. Other than the sporty touches such as the color-keyed spoiler, the sport front grille, and the chrome-tipped dual exhaust, the sportiness here extends to the drive mode where you can choose between eco, normal, and sport modes.
When operating in sport mode, the Sonata delivers better steering and shifting. Don't expect any changes in throttle mapping, but you can expect tighter or heavier steering. You will also enjoy a bit extra lag time when peak RPM is reached and that's not a bad thing — if you're looking for spirited driving, the sport mode delivers.
Other than changing driving modes, I found the Sonata operates like any other naturally aspirated four-cylinder engine in this segment — you get decent power while delivering superior fuel economy. The edge here is to the fuel economy side, which should suit most drivers.
Even in these days of $2 per gallon gasoline, it was great seeing the fuel needle resting at the half-way mark, even after 220 miles of driving. It's 18.5-gallon fuel tank helps deliver more than 500 miles of vehicle range, attainable as long as you maintain highway driving with the cruise control on and while operating in eco mode. Otherwise, figure that you'll go about 425 to 450 miles between fill ups.
Step on the accelerator and the engine responds immediately, delivering adequate power as you work your way up to highway speeds. The sedan isn't especially fast and I imagine if you're carrying a full load of passengers and cargo, you may feel that it is lethargic. If performance is what you want, then only the 2.0-liter turbo will likely suffice.
One thing not detected or at least not found in any significance was torque steer. This front-wheel drive sedan comes with MacPherson struts and coil springs up front and an independent multi-link design in the rear. A sport-tuned suspension is restricted to the two top trim levels as is a sport-tuned suspension.
Nevertheless, the Sonata Sport handled admirably on most roads, except for the twisties where a slower speed and much braking was required. Speaking of braking, the sedan comes with four-wheel disc brakes at the corners.
Sonata Purchase Considerations
I'm often asked to make purchase recommendations for people, but most of the time they already know what they want. Instead, they're looking for affirmation for their decision and I simply share what I know about the car.
Having driven Sonatas in various trim levels over the past few years, including the Sonata Hybrid, I have no problem supporting anyone who is considering one.
In 2011, Hyundai turned the market upside down by releasing a new Sonata that looked every bit like a luxury car. The current iteration is tamer, but no less well designed, richly appointed, and offering a value proposition.
Choose the Sonata Sport and opt for the value package and the standard value proposition becomes an excellent one for a model offering a handsome design, a highly competitive price, top-notch content, and an unbeatable warranty. For these reasons, you'd be hard-pressed to find a better value anywhere in this segment.
2016 Hyundai Sonata Sport Specifications
Sticker price from $23,400
Price as tested: $25,310
Seats 5
2.4-liter inline-four gasoline engine
185 horsepower @ 6,000 RPM
178 foot-pounds of torque @ 4,000 RPM
3.39 inches bore by 3.39 inches stroke
Engine compression ratio: 11.3-to-1
6-speed automatic transmission
Wheelbase: 110.4 inches
Length: 191.1 inches
Width: 73.4 inches
Height: 58.1 inches
Passenger volume: 106.1 cubic feet
Storage volume: 16.3 cubic feet
Towing capacity: Not Recommended
EPA: 25 mpg city, 36 mpg highway
Regular grade gasoline
Fuel tank: 18.5 gallons
Curb weight: From 3,311 pounds
IIHS safety rating: Top Safety Pick+ (hardtop)
Limited vehicle warranty: 5 years/60,000 miles
Powertrain warranty: 10 years/100,000 miles
Corrosion warranty: 7 years/unlimited miles
Vehicle assembly: Montgomery, Alabama
---
See Also – Sport Luxury SUV: Infiniti QX50
Photos copyright Auto Trends Magazine.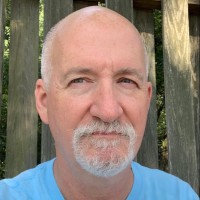 Latest posts by Matthew Keegan
(see all)