The smallest Lincoln model is the most original one yet.
---
The Ford Motor Company's Lincoln marque has fallen far since 1998, the last year it was the top-selling luxury automotive brand in the United States. These days, the segment is dominated by BMW, Lexus, and Mercedes-Benz with Audi, Cadillac, Acura, and Infiniti also outselling Lincoln.
But there is hope for a brand that once seemed ready to follow Mercury to its own Ford-orchestrated demise. In 2015, sales rose by 7.1 percent, topping 100,000 units for the first time in years and at a pace that is 25 percent higher than 2013 calendar year sales.
Lincoln: Dominated by SUVs
The brand's lineup is composed of six vehicles — four SUVs and two sedans — representing the kind of product mix that should ensure future growth. After all, demand for SUVs is surging and at the expense of sedans.
Two of those SUVs, the compact MKC and the midsize MKX crossovers, are contributing nearly half the brand's sales. The MKX is new for 2016 and follows the all-new MKC to the market by one year.
2016 Lincoln MKC Review
A 2016 Lincoln MKC was a recent weekly driver, a model that shares its platform with the Ford Escape. Common for the Lincoln line is its close relationship with Ford vehicles, with trim differences typically serving as the main distinction between the two.
It's a point of contention regularly lobbed by the brand's most strident critics, including some who still think Lincoln should be vanquished to the dustbin of canceled automotive brands.
The MKC doesn't completely change things, but it does have its own "skin" and offers an engine choice not found in the Escape: a 2.3-liter, turbocharged four-cylinder engine making 285 horsepower and 305 foot-pounds of torque.
That engine is also available in the current generation Ford Mustang and represents an upgrade from the standard 2.0-liter, turbocharged "four" making 240 horsepower and 270 foot-pounds of torque, what also serves as the top motor for the Escape's three-engine lineup.
Certainly, there remains a connection between the two brands even with Lincoln's most dissimilar model.
The test model came with the more powerful engine, an all-wheel-drive crossover paired with a 6-speed automatic transmission. The base model, by the way, offers standard front-wheel drive and available all-wheel drive.
I'm of the mind if you are looking at a luxury crossover, opting for all-wheel drive is the way to go — as a result of that choice, you'll enjoy improved handling and better overall valuation.
The Lincoln Motif
Lincoln's current design language is evident across the MKC's front fascia. Marked by a split-wing grille, its two headlamp assembles are seamlessly connected to each side of the grille for an elegant look.
Fishhook-style LED lights are also present. At the bumper are additional LED lights contained within pockets split by spear-shaped trim. Notably, a narrow lower grille opening and a front skid plate round out the expression.
The MKC also has an elegantly creased hood, large wheel wells, belt line character lines and body sculpting. From the rear is a clamshell liftgate with an embedded spoiler, wraparound windows, large combination lamps connected by a reflector, rear fog lamps, and dual exhaust ports.
The overall look is at once sporty and elegant, matching well with the other players in the segment, including the Cadillac SRX, Audi's Q3, the Lexus NX, and a host of other entry-level models in the luxury realm.
Swank, Technologically-Laden Cabin
Inside, the MKC provides seating for five. But there is an important caveat here: while up front room is generous, rear legroom is tight. In addition, the sloping roofline impedes headroom, especially so when the panoramic Vista Roof is present. Consider this model best suited for two or ideal for a young family with two small children.
The test model came with one of Lincoln's Reserve equipment group, what lifts the affluence quotient to its highest level for the MKC.
Ebony premium leather is found throughout the cabin, covering the seats, wrapping the steering wheel, dressing the instrument panel, filling the door inlays, and highlighting the center console as well as the front center storage compartment.
The look is visually pleasing with twin-stitching throughout with an absolutely plush feel about it. Aluminum edging and available genuine wood trim complete the visage.
The instrument panel features a two-analog display with tachometer and speedometer readouts. In the center of it all is a digital driver's information display, adjustable by means of switches on the face of the steering wheel.
The steering column offers standard tilt and telescopic adjustment. In the Reserve package, that adjustment is made electronically.
Center Console Changes
The big change for 2016 is found in the center console. But first, let's look at what that console has on it that you typically won't find elsewhere. That's right — transmission shift buttons.
Yes, indeed, to the left of the console display are buttons for controlling the transmission. It may seem like an odd placement and it is. The benefit, however, is clear: instead of the shifter cluttering the steering column or occupying space between the front seats, that room is now free.
Therefore, at the base of the console and between the front seats is ample storage space becomes available, with two cup holders and the expected USB, auxiliary audio input, and a 12-volt outlet.
For the first time since its introduction, the Lincoln telematics system has gotten it right. Previous editions, including what was found in the 2015 MKC, required users to use hand gestures such as swipes to operate the system.
Needless to say, the swipe motions didn't always work, creating immense frustration and much disappointment with Lincoln products and adversely reflected in consumer surveys and reports such as those conducted by JD Power and Consumer Reports.
The new system has a tablet layout to it, with large icons at the ready to manage your music, operate the navigation, and control other features. Its bright display and it works.
Beneath the color display are knobs, switches and buttons for operating the climate control system and seat heating and cooling controls.
On the Road
Settle in behind the steering wheel, push the start button, engage the transmission, and you're ready to take off. Lincoln's line of EcoBoost engines are shared with the Ford brand, although the larger of the two engines are found in select products only, such as the Ford Mustang.
Both engines have ample power available but aren't especially fuel-efficient despite the "eco" connotation.
What you have here is a pair of capable motors that deliver optimum power on demand. Most people should find that power sufficient for their needs, even with the base engine. This SUV moves from a dead stop with authority and turbo lag is minimal and not especially intrusive.
You'll climb to highway speeds at a fast clip and enjoy ample passing power. On twisty roads the all-wheel-drive model aids in handling, limiting body roll while providing a satisfactory driving experience. The brakes are firm with little fade noted. All around, this SUV provides a competitive entry in the segment.
Pricing and Comparison Shopping
Lincoln prices the base, front-wheel drive model from $33,260, representing the Reserve package. The Select package is priced from $37,090, and the Reserve package begins at $40,060. Front-wheel drive is standard; all-wheel drive adds about $2,500 to the price.
My test model had a $50,200 sticker price with $6,320 in options. Those options added the larger EcoBoost engine ($1,140), a THX II audio package ($995), 20-inch polished aluminum wheels ($1,145), a climate package with a heated steering wheel ($605), and an Mac technology package ($2,295).
Shop carefully and you should be able to negotiate a nicely optioned package for about $43,000. Black Label trim with its special two-tone color scheme and plush interior will bring your MKC's price up accordingly. Determine the look and feel that is right for you and make your decision as suits you best.
2016 Lincoln MKC Specifications
Sticker price from $42,955
Price as tested: $50,200
Seats 5 occupants
2.3-liter turbocharged four-cylinder gasoline engine
285 horsepower @ 5,500 RPM
305 foot-pounds of torque @ 2,750 RPM
3.44 inches bore by 3.70 inches stroke
Engine compression ratio: 9.5-to-1
Six-speed automatic transmission
Wheelbase: 105.9 inches
Length: 179.2 inches
Width: 73.4
Height: 65.2 inches
Passenger volume: NR
Storage volume: 97.9 cubic feet
Towing capacity: 3,000 pounds
EPA: 18 mpg city, 26 mpg highway
Premium grade gasoline
Fuel tank: 15.5 gallons
Curb weight: From 3,957 pounds
IIHS safety rating: Good: moderate overlap front and side
Limited vehicle warranty: 4 years/50,000 miles
Powertrain warranty: 6 years/70,000 miles
Corrosion warranty: 60 months/Unlimited miles
Vehicle assembly: Louisville, Kentucky
---
See Also – Refreshed Audi A6, Minus Two Diesels
Lincoln MKC photos copyright Auto Trends Magazine.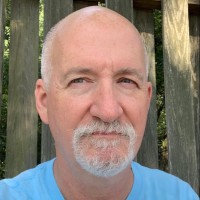 Latest posts by Matthew Keegan
(see all)