Averaging 55 mpg is this model's modus operandi.
---
The Hyundai Ioniq is a tale of three models, namely hybrid, plug-in hybrid, and pure-electric variants. All three are front-wheel-drive compact hatchbacks with room for five.
Introduced in 2017, the 2020 model features several changes, including new front and rear bumpers, a refreshed grille, LED lights all around, and new wheel designs.
2020 Hyundai Ioniq Review
Hyundai offers the standard 2020 Ioniq Hybrid in four trims: Blue ($23,200), SE ($25,150), SEL ($28,400), and Limited ($31,200).
Separately, Hyundai markets an Ioniq Plug-In Hybrid in three trims: SE ($26,500), SEL ($29,500), and Limited ($32,950). This one comes with a special tax advantage, namely a federal tax credit of up to $4,543, plus whatever state incentives are available where you live.
The Ioniq Electric comes in two trims: SE ($33,045) and Limited ($38,615). A $7,500 federal tax credit comes into play here. Again, state and local incentives may also affect your final cost. This model has a 170-mile all-electric range.
For the purposes of this review, we'll look at the Ioniq Hybrid exclusively.
Exterior
When the hybrid segment initially launched in the late 1990s, style was mostly an afterthought. At least conventional styling, that is. The look was common – a bulbous exterior that leaned heavily on an aerodynamic shape to maximize slipperiness to optimize fuel efficiency.
As well as the rounded styling achieved its efficiency goal, it didn't appeal to a not insignificant slice of potential buyers. In more recent years, even Prius has seen a dramatic change in its visage, although not at the risk of adversely affecting its coefficient of drag.
The Ioniq makes no pretense of advancing a hybrid look. Instead, this model has a more conventional appearance, one that's uniformly balanced from bumper to bumper. This year, the Ioniq sports a new mesh grille, which gives it a slightly more upscale look.
The front fascia is dominated by Hyundai's signature gaping grille that's accented by LED lights. Its profile features a high beltline and a sloping roof. The wheel design is the dead giveaway to this model's hybrid heritage – they're styled to reduce drag.
From the rear, the tail is raised high with the hatch separated by a bar that runs from tail light to tail light.
Interior
The Ioniq's interior is open and bright, or at least it seems that way with its abundance of glass. On paper, this model seats five, but four is the ideal. Even then, tall passengers sitting on the rear seat may find that space too confining – the roof slopes enough to cut into headroom.
We're glad Hyundai chose a conventional cabin design for its hybrid family. Some models – here's looking at you again, Prius – have a distinctly space-age design. While that look certainly differentiates the Prius' interior, it is also confusing to the novice with its odd switches, weird shifter, and unfamiliar layout.
On the other hand, an Ioniq won't have you scratching your head as you look around. On higher trims, additional digital features emerge on the dashboard.
As you'd expect, the Ioniq's seats are covered in cloth. Leather seats show up on the Limited; heated front seats are included beginning with the SE. All models come with full power accessories, a tilt-and-telescopic steering column, and air conditioning.
The front driver's seat features 6-way power control, even with the base model: that's unusual for a mainstream compact car.
Move away from the base model and the Ioniq has a leather-wrapped steering wheel, steering-wheel-mounted paddle shifters, and a rear center armrest with cup holders on the 60/40 split fold-down bench seat. Other upgrades include door sill plates, a power tilt-and-slide sunroof, and a rear cargo cover.
Tech
An 8-inch high-resolution touch-screen display is standard. Bluetooth, a USB port, and smartphone compatibility with Android Auto and Apple CarPlay are also included. A six-speaker audio system is also standard.
Among the upgrades are a 10.25-inch display screen, navigation, satellite radio, app connectivity, and HD Radio. We appreciated the wireless charging pad in our Limited trim (standard also with the SEL). An 8-speaker Harman Kardon audio system is included with the Limited.
Safety
The Ioniq Hybrid comes with several driver-assist features, including high-beam assist, forward collision-avoidance assist, lane-keeping assist, and driver attention warning.
Move up to the SEL and the safety feature list expands to include forward collision-avoidance with pedestrian detection, smart cruise control with stop and go, and lane following assist.
Choose the Limited trim and this one adds highway drive assist and parking distance warning (forward and reverse).
Hyundai makes available the safety features we expect in today's new models.
Performance
If you're looking for head snap-back performance in the Ioniq, you'll need to look elsewhere. This vehicle is geared heavily toward efficiency, something it does quite well. Every trim earns at least 55 mpg with the Blue making an EPA-estimated 59 mpg on the highway.
Our test driver averaged nearly 55 mpg for most driving segments. Your numbers will come in lower depending on ambient conditions, traffic, and your personal driving habits.
Powering the Ioniq Hybrid is a 1.6-liter four-cylinder engine with 104 horsepower and 109 pound-feet of torque. Also at work is an electric motor with 125 horsepower.
As calculated by Hyundai, this powertrain makes a combined 139 horsepower, which is something you'll achieve under hard acceleration. A six-speed dual-clutch transmission routes power to the front wheels.
There's nothing especially remarkable about the way the Ioniq steers and handles. A multi-link rear suspension and the battery's low center of placement give this hybrid a planted feel. This combination also assists in developing a relatively comfortable ride – at least relative to other compact car models.
Competitive Set
There aren't many competitors in this segment as the Toyota Prius overwhelmingly dominates, outselling all competitors combined by a wide margin. But even Toyota sees the writing on the wall and now offers a Corolla Hybrid Sedan. You can't get a hybrid Corolla hatchback, however.
Other models to consider include the Kia Niro crossover and the Honda Insight. The Ioniq is also relatively the same size as the Hyundai Elantra, a gas-powered model.
Our Recommendation
If you're on a budget, the Ioniq Blue offers tremendous value. That said, we'd encourage a look at any of the plug-in trims as these offer the best value when the federal tax credit is taken.
If a hybrid crossover is your thing and you're fond of the Hyundai brand, waiting a few months for the next-generation Tucson to appear may be the best course to take.
The all-new 2021 Tucson will continue to offer a standard gas-powered model, while introducing standard and plug-in hybrid variants as well. You can't get an all-electric Tucson, but you can get the Hyundai Nexo, a fuel-cell powered vehicle.
2020 Hyundai Ioniq Hybrid Specifications
| Hyundai | 2020 Ioniq Hybrid |
| --- | --- |
| Segment | Compact hatchback |
| Base Sticker Price | $23,200 (plus a $995 destination charge) |
| Price as tested | $32,195 (est.) |
| Standard Engine | 1.6-liter, inline-four |
| Horsepower | 139 @ 5,700 RPMs |
| Torque (lb.-ft.) | 109 @ 4,000 RPMs |
| Transmission | Six-speed dual-clutch automatic |
| Seating | 5 |
| Curb Weight (pounds) | 2,966 to 3,115 |
| Wheelbase (inches) | 106.3 |
| Length (inches) | 176.0 |
| Width (inches) | 71.7 |
| Height (inches) | 56.9 |
| Head room (f,r…inches) | 39.1, 37.4 |
| Leg room (f,r…inches) | 42.2, 35.7 |
| Shoulder room (f,r…inches) | 56.1, 55.0 |
| Hip room (f,r…inches) | 53.8, 52.9 |
| Storage (cubic feet) | 26.5 |
| Gross vehicle weight (pounds) | 3,935 |
| Towing (pounds) | NR |
| Payload (pounds) | NR |
| Fuel | Regular |
| Fuel Tank (gallons) | 11.9 |
| EPA Fuel MPG (city/highway) | 55/54/55 city/highway/combined |
| Manufacturing Plant | Ulsan, South Korea |
See Also — Nothing Ironic About the Hyundai Ioniq
2020 Hyundai Ioniq Hybrid photos copyright Auto Trends Magazine. All rights reserved.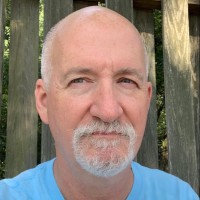 Latest posts by Matthew Keegan
(see all)