Nissan chooses a major refresh for the fourth year of its current generation compact Sentra sedan.
Consumers are flocking to crossover utility vehicles and leaving cars, particularly sedans, in the dust. Despite that significant shift, some manufacturers are investing more money in small and medium-sized sedans and hatchbacks in an effort to gain a larger slice of a shrinking market pie.
For example, this year Hyundai rolled out a new Elantra, Ford is expanding its Focus line to include a race-worthy all-wheel drive RS variant, and Nissan has refreshed its Sentra sedan.
2016 Nissan Sentra
The Nissan refresh may be the most noteworthy news in this segment for one important reason. Instead of going with the customary nip for the front fascia and a tuck to the interior, the automaker chose to make hundreds of updates to keep this model relevant in a highly competitive compact (C-Class) segment.
The segment is composed of winners and losers with the Toyota Corolla and Honda Civic serving as the top sellers. The Ford Focus, Chevrolet Cruze, Mazda3, Hyundai Elantra, Volkswagen Jetta, Subaru Impreza, Kia Forte, Dodge Dart, and the Mitsubishi Lancer also do battle.
But those battle lines are sharply drawn and just this past week, Fiat Chrysler announced it will no longer build the Dodge Dart, choosing instead to find a partner to supply a vehicle for it. Also, the Mitsubishi Lancer is terribly aged and outmatched, demonstrating that if you don't have a top player in this segment, then you're not going to matter.
Long Wheelbase, Commodious Cabin
One of the more interesting facts about the current generation Sentra is how large this vehicle is. Nissan placed its compact model on a 106.3-inch wheelbase, giving it one of the most capacious interiors in the segment. And just to show you how sizable this model is, the circa 2000 midsize Altima sedan resides on a 103.1-inch wheelbase. Although that Altima is still more than three inches longer than the current Sentra, the all-important interior volume room is what underscores the Sentra's relative bigness.
The Sentra reinvigoration allows Nissan to claim one of the freshest sedan lines in the industry. Indeed, that renewal includes the flagship Maxima an all-new for 2016 model. Late last year it was the Altima's turn followed by the Sentra. Incorporate the smaller Versa sedan — refreshed in 2015 — and Nissan's volume models are most competitive.
For 2016, Nissan has realigned the Sentra's visage closer to the appearance of both the Altima and the Maxima. All three reflect the brand's current design language, launched with the introduction of the 2015 Murano crossover.
Crisp, Invigorating Visage
Important new design features found in the 2016 Sentra refresh include boomerang-shaped headlights, what seems to amplify the refreshed grille. Nissan didn't stop there either: the rest of the fascia, including the fender as well as the pockets housing the available fog lamps, have been changed. The hood, door handles, side mirrors, chrome accents, wheels and the tail lights are also new.
Inside, the cabin is marked by a new steering wheel not too dissimilar to the 370Z's design. Nissan also rearranged the instrument cluster, changed the center cluster formation, and replaced the console. Other details new this year include the shift knob and seat fabrics.
All Sentra models are powered by a 1.8-liter, four-cylinder engine making 130 horsepower and 128 foot-pounds of torque. A 6-speed manual transmission is available only on the base S grade; a continuously variable transmission is standard elsewhere.
Five Grade Levels
Priced from $16,780, the 2016 Nissan Sentra offers five other grades — S the CVT ($17,630), FE+S ($18,030), SV ($18,550), SR ($20,410), and SL ($22,170).
Standard equipment for the 2016 Sentra includes halogen headlights, automatic headlights, 16-inch steel wheels, all-season tires, keyless entry, cloth seats, a 4-speaker audio system, power accessories, cruise control, air conditioning, and Bluetooth connectivity. All models come with four cup holders, in-door storage pockets with bottles, a 12-volt outlet, at least one USB port, and an auxiliary input jack.
Nissan showcased the 2016 Sentra at a special automotive media preview event and drive in Southern California. While there, we were able to examine several models up close, including the SR and SL grades.
Slip behind the wheel of the Sentra and you'll find the driver seat offers adequate support. Nothing spectacular, but not swathing either. As you go through the Sentra grade levels, standard cloth seats give way to premium cloth, then on to premium sport cloth and finally leather seats. Power support is standard in the SL grade and optional in the SR, but is not available elsewhere. Heated front seats are standard in the SR and SL grades only.
The rear seat is a 60-40 split folding design, or what you will find in most sedans in the class. The advantage, of course, is apparent: give up one or two places and you can expand the already generous standard storage size (15.2 cubic feet) accordingly. That rear seat is ideal for two, but it can fit three adults in a pinch, or at least all three of your young family members.
On the Road
Buckle up, adjust the standard power-assisted side mirrors and the rear mirror, and move the tilt and telescopic steering column in place, and you're ready to go. No manual transmission models were on hand for the test drive — if you prefer to do your own shifting, that duty is consigned only to people who buy the base model.
That limitation was duly noted by a fellow journalist who adroitly explained that the take rate for this gearbox would probably be higher than Nissan's stated two percent if it was available elsewhere. Needless to say, such transmissions have largely fallen into disfavor especially amongst younger drivers who more often than not don't know how to operate one nor are they interested.
What you do get is a continuously variable automatic transmission, one that relies on belts, not gears, to move the unit and transmit power to the front wheels.
The current iteration of this transmission was redesigned to ease up on the intense pulling feel that accompanies the design. Nissan recently added "d-step shift logic" to the transmission mapping, what causes a drop in driving force as well as the accompanying unpleasantness — "good golly — the transmission is about to blow!"
That's a disconcerting feeling you'll notice during hard acceleration — as when taking the entrance ramp on I-5 when traffic is open and drivers are pushing 80 mph. You better step on the accelerator or that Range Rover Sport or Tesla Model S will eat your backside.
130 Horses, of Course
In the Sentra, Nissan provides 130 horsepower and that's standard across the model line. The SR line offers the sporty look with side sill spoilers, a rear spoiler and a chrome exhaust tip finisher, but you won't gain one additional horse.
Other models provide additional engines with some, such as the Ford Focus ST doubling the horsepower, but Nissan is satisfied to offer one choice. With fuel economy reaching as high as 30 mpg in the city and 40 mpg on the highway, the Sentra's low cost of ownership crystalizes into clarity.
That singular engine offering hasn't hurt model interest either as Sentra sales have doubled in the past five years. Sport-infused offering? No. Sales growth? Absolutely.
Up and down hills, around snakelike turns, and across a 1,000-foot stretch of water connecting Newport Beach to Balboa Island we went, taking in the sights and sounds of Orange County, California. The two Sentra models we drove demonstrated this sedan's full competence and also underscored what is readily apparent — the Nissan Sentra offers excellent value for the money.
That value is most evident when choosing the popular SV edition and opting for the driver assist package — NissanConnect navigation, blind spot warning and rear cross traffic alert. As packaged, you'll come away with a roomy sedan outfitted with multiple safety features and costing about $20,000.
Winning Consumers With Value
In summation, the 2016 Nissan Sentra is a strong competitor in a very tight segment. For people on a budget and still wanting to come away with navigation and important safety features, the Sentra's value proposition should not be overlooked.
2016 Nissan Sentra
---
Sticker price from $16,780
Seats 5 occupants
1.8-liter 16-valve four-cylinder gasoline engine
130 horsepower @ 6,000 rpm
128 foot-pounds of torque @ 3,600 rpm
3.14 inches bore by 3.55 inches stroke
Engine compression ratio: 9.9-to-1
Continuously variable automatic transmission
Wheelbase: 106.3 inches
Length: 182.1 inches
Width: 69.3 inches
Height: 58.9 inches
Passenger volume: 95.9 cubic feet
Storage volume: 15.1 cubic feet
Towing capacity: NR
EPA: 30 mpg city, 40 mpg highway
Regular grade gasoline
Fuel tank: 13.2 gallons
Curb weight: From 2,848 to 2,943 pounds
IIHS safety rating: Top Safety Pick
Limited vehicle warranty: 3 years/36,000 miles
Powertrain warranty: 5 years/60,000 miles
Corrosion warranty: 5 years/unlimited miles
Vehicle assembly: Smyrna, Tenn.
---
See Also — Hyundai Genesis Sedan: Grand Finale!
---
2016 Nissan Sentra photos copyright Nissan Motors.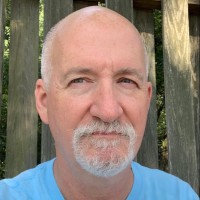 Latest posts by Matthew Keegan
(see all)