A new flagship sedan for Lincoln… the 2017 Lincoln Continental Black Label AWD.
---
One of the most storied model names in autodom is back, as in Continental by Lincoln. The all-new model and flagship sedan provides a much-needed boost for a marque that once claimed top-selling status amongst luxury brands. In more recent years Lincoln has languished in eighth place, trailing all three German and three Japanese luxury brands as well as its American adversary, Cadillac.
The 2017 Lincoln Continental replaces the forgettable MKS, supplying a longer wheelbase for upholding what's nothing less than a dignified canvas. The Continental advances a new design language, also evident on the smaller MKZ and soon to appear on the 2018 Navigator. A new one-piece grille, with a signature Lincoln logo honeycomb mesh, amplifies the current expression.
The 2017 Continental offers few surprises as it maintains the silhouette of the concept Continental introduced at the 2015 New York International Auto Show. That concept was the most discussed Lincoln products showcased in at least a generation.
The one design change made since then was a significant one — the elimination of suicide doors (front-hinged first-row doors; rear-hinged second-row doors). Figure that safety regulations and/or insurance considerations influenced that change.
Bringing the Continental name back was a stroke of marketing genius and timed perfectly. Continental is a name familiar to mature Americans — its reappearance comes as Lincoln celebrates its centennial this summer.
Last found on a Lincoln product in 2002, the name is synonymous with full-size luxury, although the Town Car was the brand's de facto flagship until its 2011 demise.
Through the intervening years, much of Lincoln's product line offered a series of models with a three-letter designation, with the first two M and K. That was Lincoln's way of aligning its naming convention with what other luxury brands were doing —deemphasizing individual models, while drawing full attention to the make.
But Lincoln's methodology has always been confusing, especially to Lincoln loyalists who never understood the change. Resurrecting Continental suggests that the three-letter naming convention will gradually disappear.
In any case, at least Lincoln now has Continental and Navigator to lead the way down a trusted and established path, with MKC, MKT, MKX and MKZ models following.
A stretched version of the platform underpinning the Ford Fusion and Lincoln MKZ powers the Continental. Here, Lincoln added about six inches between the wheels to provide excellent legroom front and back.
Thus, the Lincoln offers a slightly longer wheelbase than an Audi A6, but is shorter than the Audi A8L. Other models to compare, include the BMW 5 Series, Genesis G80, Mercedes-Benz S-Class, Volvo S90, Lexus GS, and the Cadillac XTS.
2017 Lincoln Continental Review
The 2017 Lincoln Continental is available in four grades: Premiere ($44,720), Select ($47,675), Reserve ($54,075) and Black Label ($63,075). Add $925 for the destination charge. Front-wheel drive is standard; all-wheel drive is available as a $2,000 option.
My test model was a 2017 Continental Black Label all-wheel drive carrying a near-$80,000 price tag.
Three V6 engine choices are available, beginning with a 3.7-liter naturally aspirated V6, which is standard on the Premiere and Select. A twin-turbo 2.7-liter V6 is available on the Select and is the standard engine on the Reserve and Black Label.
Further, both the Reserve and Black Label offer a twin-turbo 3.0-liter V6 exclusively to Lincoln. Unlike the other two engines, no Ford product will see this 400-horsepower dynamo as it represents one of the more significant examples of brand separation between the two.
Polished, Elegant Exterior
Beyond the stately grille, the 2017 Continental offers a sleek silhouette with several notable touches. The door handles are one such feature as they're integrated within the beltline. Simply slip a finger inside the handle and pull — the door opens with ease. And as you approach the Lincoln the mirrors unfold and front and rear approach lights activate.
The wheels make a statement and are the same design showcased on the concept — at least with the Black Label model. Specifically, they're 20-inch wheels comprised of polished aluminum with a black label center cap.
I won't say the wheels make the sedan, but they certainly make a statement. Other choices include 18-, 19- and 20-inch aluminum wheels — painted or with chrome inserts.
Additional features of note include adaptive HID headlamps and LED daytime running lights, backlit door handles (terrific for low lighting conditions), and dual integrated bright exhaust tips.
In the Cabin
Inside, you'll find a cabin that's roomy, upscale and covered in high-end materials. My Black Label model offered one of three color themes, exclusive to the line — Chalet, Rhapsody in Blue, and Thoroughbred. Mine was a Thoroughbred — a light brown color scheme with thick leather dressing the dashboard, door inlays, and the covered storage compartment.
Further, a wood and leather-wrapped steering wheel, Alcantara headliner, and Venetian leather-trimmed seats bring this model up another notch.
The rear compartment seats three, but is ideal for two. Indeed, when you move into the upper echelon of the Continental range, you'll find the back seat most desirable. That is, if you opt for the Rear-Seat Package ($4,300), what transforms the compartment into something wholly elegant.
In exchange for a hefty cash outlay option, you'll receive a center armrest console with a digital display, sun blinds, partially reclining heated and cooled seats, and four-way adjustable lumbar support. Moreover, Lincoln went one step further by adding front passenger seat control — this means you can move that seat forward for cross-your-legs comfort.
A couple of points about the interior need further examination. First, headroom is not as generous as you'd find in Lincoln models of yore. Specifically, there is not much space between the top of the heads and the headliner in the rear compartment. Tall passengers may find the space tight — measuring 6-feet, I barely avoided scraping the roof.
Second, and entirely related to the top of your head — rear compartment access and egress means carefully ducking your head. Lincoln Town Car owners will notice the difference and may come away disappointed. You may end up with a bump if you're not careful.
As for technology, the Continental pulls out all the stops. The base audio system offers 10 speakers; my test model had the 19-speaker Revel audio system — one step up from the available 13-speaker Revel system.
The current version of the SYNC telematics system is a huge improvement over the previous generation, something that should please the owners.
On the Road
If you're looking for a quiet, comfortable and large luxury sedan, the Lincoln Continental should be on your list. That said, which Continental you choose depends largely on whether you're okay with front-wheel drive or all-wheel drive, as well as just how much power you want from your engine.
I cannot comment on the first two engines or front-wheel drive, but I will surmise that customers who place an emphasis on handling will want power sent to all four wheels, as needed. And that's exactly what this all-wheel drive Lincoln does when you step on the accelerator — power distribution goes to each wheel.
Even with torque mitigation technology, the front-wheel-drive models must have at least some torque steer — namely, understeer — the sensation where the front wheels shift when tapping full power.
Off the mark acceleration is quite good with the 3.0L V6, but when needing a quick burst of passing power, the Continental executes flawlessly. The ride is somewhat firm, yet comfortable, although the Lincoln doesn't manage bumps as well as some cars, with a jarring sensation felt whenever I crossed a pothole.
On curvilinear roads the big sedan remains poised, the electric steering responding immediately, even with the slightest movement.
The one demerit with the 2017 Continental is pairing each engine with a six-speed automatic transmission. Although the transmission shifts smoothly up and down the band curve, more gears would help. Likely, the 10-speed automatic Ford co-developed with GM wasn't available when the new Lincoln was ready.
That said, most competitors have long offered at least seven or eight gears. The new baseline is now nine or 10 gears for improved fuel economy. Incidentally, my test model makes an EPA-estimated 16 mpg in the city and 24 mpg on the highway.
Parting Thoughts
That the Continental is a wonderful departure from the MKS is a given. Lincoln needed a new model to reset the brand and the Continental answered.
There are a few things shoppers should keep in mind when considering the Continental:
1), The price differences are dramatic. With a base price in the mid-$40,000 range and a fully-equipped Black Label model costing more than $82,000, there's a huge separation between models. My recommendation for shoppers is to familiarize themselves on the four grades offered, the package options, and well as the drive and engine choices.
2), All-wheel drive is best. Front-wheel drive is standard across the Continental range, but that may not satisfy your needs. All-wheel drive is a $2,000 option, what provides improved handling for a more satisfactory driving experience. I hesitate to endorse front-wheel drive products on large sedans, especially for luxury models, and for the reasons outlined here.
To sum up, the 2017 Lincoln Continental should attract its share of traditional American luxury car buyers. It is doubtful that it'll pull many away from the German marques, Lexus or Infiniti. Acura, Volvo and Genesis owners might take a look as well as Cadillac owners.
2017 Lincoln Continental Black Label Specifications
| 2017 Lincoln Continental | |
| --- | --- |
| Segment | large luxury sedan |
| Base Sticker Price | $65,075 (all-wheel drive) |
| Price as Tested | $78,920 |
| Standard Engine | 2.7-liter, twin-turbo V6 |
| Horsepower | 335 @ 5,700 RPM |
| Torque (lb.-ft.) | 380 @ 3,500 RPM |
| Transmission | Six-speed automatic |
| Available Engine | 3.0-liter, twin-turbo V6 |
| Horsepower | 400 @ 5,750 |
| Torque (lb.-ft.) | 400 @ 2,750 RPM |
| Transmission | Six-speed automatic |
| Seating | 2+3 |
| Curb Weight (pounds) | 4,346 to 4,547 pounds |
| Wheelbase (inches) | 117.9 |
| Length (inches) | 201.4 |
| Width (inches) | 82.3 (including mirrors) |
| Height (inches) | 58.5 |
| Head room (f;r — inches) | 39.3; 37.7 |
| Leg room (f;r — inches) | 44.4; 41.3 |
| Shoulder room (f;r — inches) | 58.3; 55.9 |
| Hip room (f;r — inches) | 55.9; 54.8 |
| Storage (cubic feet) | 16.7 |
| Gross vehicle weight (pounds) | NR |
| Towing (pounds) | NR |
| Payload (pounds) | NR |
| Fuel | regular |
| Fuel Tank (gallons) | 19 |
| EPA Fuel MPG (city/highway) | 18/27 (2.7L FWD); 16/24 (3.0L AWD) |
| Manufacturing Plant | Flat Rock, Michigan |
---
Photos copyright Auto Trends Magazine. All rights reserved.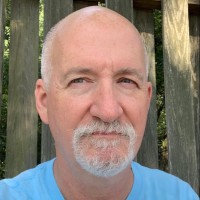 Latest posts by Matthew Keegan
(see all)