The Lincoln Corsair makes a bold statement.
The Lincoln marque, also known as the Lincoln Motor Company, is the luxury brand for the Ford Motor Company. Founded in 1917, the company was acquired by Ford in 1922 and has survived its parent company's many ups and downs through the intervening years.
Even as Ford dispensed of its Mercury division in 2011, the automaker pledged to keep Lincoln viable. It was in 1998 when the brand was last on top of the luxury brand heap, but it has since fallen to seventh place, selling about a third as many models annually as Mercedes-Benz, Lexus, and BMW. Even its fiercest rival, Cadillac, easily outsells it year after year.
Lincoln Then and Now
The Lincoln of today is a far cry from what it looked like a decade ago. Indeed, if you go back to the 1990s, big car models such as the Town Car, Continental, and Mark Series dominated. It wasn't until the late 1990s that the first Lincoln SUV rolled out, the Navigator, forcing Cadillac to quickly respond with the Escalade.
You won't find a single car model in Lincoln's portfolio today as both the MKZ and Continental sedans were discontinued in 2020. That has left Lincoln with a fleet of four utility vehicles and nothing else. They are the compact Corsair, the midsize two-row Nautilus, the midsize three-row Aviator, and the full-size Navigator. Notably, the Aviator and the Corsair include plug-in hybrid electric vehicle (PHEV) variants, each marketed under the Grand Touring label.
Although Lincoln has ceded coupes, convertible, and sedans to its competitors, the foursome are competitive. Moreover, all but the Corsair offer "Black Label" trims, which also include a list of concierge services to enhance the ownership experience. We think the Corsair should be included as the label has been well received.
2021 Lincoln Corsair Review
Lincoln rolled out the Corsair in 2020, ditching the MKC nameplate. And that's a direction we like as customers never caught on to the MK nomenclature. It was too confusing and meant little to consumers who have long preferred actual model names. Each of the current Lincoln model names is either aviation or maritime derived – the Navigator covers both.
As for the Corsair, it means a pirate ship. It is doubtful many people realize that or if they do, it does not matter to them. The Corsair shares its bones with the Ford Escape as well as the recently released Ford Bronco Sport.
The Escape and Corsair are closer in structure, although some of the powerplant offerings are different. Both models seat five and come with standard front-wheel drive and available all-wheel drive.
Lincoln offers the 2021 Corsair in Standard ($36,105), Reserve ($43,050), and Grand Touring ($50,390) trims. Add $995 for the destination charge. Add $2,200 for all-wheel drive with the Standard and Reserve trims (included with the Grand Touring). Upgrading from the base engine includes all-wheel drive and adds $6,350 to the price.
Lincoln lent us a Reserve model with the upgraded 2.3-liter turbocharged engine and all-wheel drive. We didn't have the benefit of a Monroney to guide us, but our test model came with the upgraded paint ($595), an adaptive suspension system ($700), and the Lincoln Co-Pilot360 Plus Package ($3,100).
Further, a Technology Package ($3,000) pushed the cost to nearly $57,000. If that sounds high, you haven't "built" a compact luxury SUV in some time, perhaps never.
The following are the highlights of the 2021 Corsair:
Lovely Exterior
With its utility vehicles, Lincoln has done a much better job in uniquely styling each one. We were especially impressed with the Corsair as it resembles the Aviator, but in a smaller package. From the upright Lincoln grille to the curved hood, and all along the profile with its sweeping lines, you'd be hard-pressed to find similarities to its pedestrian Escape counterpart.
Our test model came in Flight Blue, a color choice that lifts the look of this little SUV. Along with carefully placed chrome embellishments, lighting options, and handsome wheels, the Corsair stands on its own.
Luxurious Interior
The Corsair's cabin is nicely laid out with lots of high-quality and soft-touch surfaces with imitation aluminum trim apparent. The standard trim comes with imitation leather seats, heated front seats, while real hides are included elsewhere. Also, ambient lighting is available as is real wood trim.
The front seats are plush and very comfortable with standard 10-way support (24-way seats are available). The rear seats offer decent support, although we recommend the back row for two. Still, with 38.6 inches of legroom and rear seats that push back, we like the amount of space available.
As mentioned, we think a Black Label trim would enhance the Corsair. With this, Lincoln developed a winning formula that combines unique interiors with concierge services to meet the needs of discriminating buyers.
Cargo and Towing
Even with the rear seat up, the Corsair supplies a generous 34.0 cubic feet of cargo space. Drop that seat and the space climbs to 57.6 cubic feet. Thus, there is plenty of standard cargo space for a long weekend getaway with the family. If it is just the two of you, then more than a week's worth of suitcases and gear easily fit inside.
Towing is another strength for this vehicle, at least for the two conventional powertrains. Both, when equipped with the trailering package, can pull up to 3,000 pounds. Compare that two of its chief competitors — the Cadillac XT4; 2,500 pounds and the Infiniti QX50; 2,000 pounds – and the Corsair leads.
Strong Tech, But…
Apparently, we are not the only ones to notice that the Corsair has a relatively small touch-screen display. A few years ago, an 8-inch screen seemed large. Today, a 10.25-inch screen is the norm.
Kudos to the Ford Motor Company for working out the kinks and the craziness of earlier infotainment system interfaces. The current SYNC 3 offers a clear and crisp layout. Moreover, it is easy to use.
Lincoln equips the Corsair with two USB ports, a Wi-Fi hotspot, and a 10-speaker audio system with satellite radio. Smartphone integration with Android Auto and Apple CarPlay is also included.
Inasmuch as the standard audio package is quite good, we reveled in the 14-speaker Revel system in our test model. Also available are navigation, a 12.3-inch touch-screen display, and wireless device charging.
Safety Features Galore
In crash testing, the National Highway Traffic Safety Administration (NHTSA) assigned the Lincoln Corsair its top 5-star rating. The Insurance Institute for Highway Safety (IIHS) awarded the 2021 Corsair with its Top Safety Pick rating. Likewise, both models should perform well in most crash scenarios.
The list of safety gear includes forward automatic emergency braking, forward collision warning, and pedestrian detection. Also, lane departure warning, lane-keep assist, blind-spot monitoring, and rear cross-traffic alert. The requisite rearview camera is joined with automatic high-beam headlamps to round out the offerings. Lincoln also includes rear parking sensors.
Lincoln adds several other features to package upgrades or with higher trims, including adaptive cruise control with full stop and go. Also, lane-centering assist, evasive steering assist, speed-limit sign recognition, and reverse automatic emergency braking are included.
Other upgrades include a surround-view parking camera system, automatic parking, and adaptive headlights. Finally, front parking sensors round out the remaining offerings.
Strong Engines
The base engine is a 2.0-liter turbocharged four-cylinder with 250 horsepower and 280 pound-feet of torque. Although it wasn't included with our tester, we think that for most shoppers this one will do.
In the middle of the pack is a 2.3-liter turbocharged four-cylinder engine with 295 horsepower and 310 pound-feet of torque. This one is strong and moves the Corsair with authority. You will have no trouble picking up speed. Consequently, watch your speed as it is easy to go very fast in this model.
We found the steering light to the touch with responsive handling. Although we didn't carve up the corners, we certainly felt comfortable navigating the twisty roads. We don't like weak powertrains. Thankfully, the Corsair has a trio of winners.
The Grand Touring Hybrid is no weakling, despite working without turbochargers. The naturally aspirated 2.5-liter four-cylinder engine combines with its electric drivetrain to produce 266 horsepower.
Lincoln utilizes 8-speed transmissions with the turbo engines and a CVT with the hybrid.
Quiet Interior, Rough Ride
Small utility vehicles, especially from luxury makes, typically offer a stark contrast. On the one hand, lots of sound-deadening materials typically ensure a quiet interior. The Lincoln excels in this department.
On the other hand, the short wheelbase is hard to spread out uneven surfaces, including bumps. An air suspension system would help here, but it isn't available. The available adaptive suspension system allows for switching between a softer and a firmer ride, but it doesn't quite make a significant difference.
Our Recommendation
We think the Standard model is a reasonable place to start your search, thanks to its generous equipment list.
Choose the $1,650 Corsair Package and this one adds 18-inch bright-machine aluminum wheels, ambient lighting, a 60/40 split-fold rear seat with power seatback release, and ambient lighting. Opt for all-wheel drive and your cost comes in around $41,000.
All in all, we were impressed by what Lincoln did with the Corsair. Unlike the MKC, which seemed closer to an Escape, this one has enough differentiation to help it stand on its own merits. In a competitive segment, the Corsair holds its own. Now bring us a Black Label!
---
See Also – 4 Lincoln Utility Vehicles: Corsair, Nautilus, Aviator & Navigator
Photos copyright Auto Trends Magazine. All rights reserved.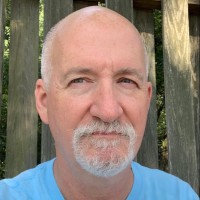 Latest posts by Matthew Keegan
(see all)